Babson College has shared a few more details about the major recreation and athletics facility project that we wrote about last month, including that there will be a groundbreaking on Sept. 16 to coincide with the school's homecoming weekend. Construction is slated for completion for the start of the fall 2019 semester.
Gilbane Building Company is providing pre-construction planning and construction management services for the project, while the architect for the project is Cambridge Seven Associates.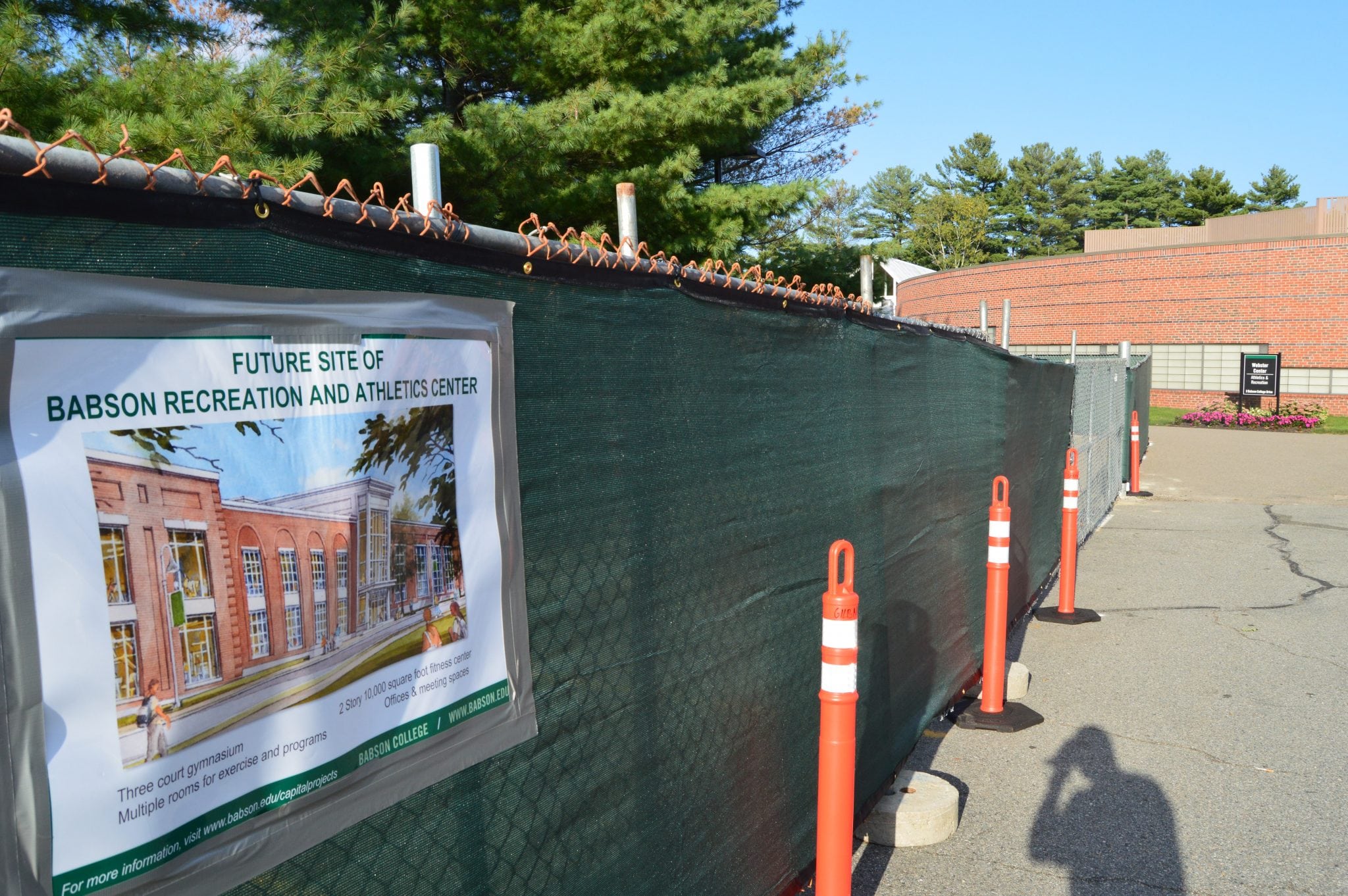 Babson isn't saying how much the project is going to cost.
The 75,000 sq. ft. addition will nearly double the size of Babson's athletics and recreation facilities, boosting the quality and quantity of gear and space available for varsity sports, recreational endeavors and other activities, from orientations to job fairs. To pave way for the expanded facility, the existing tennis courts are being relocated to a space behind the ice skating rink, and construction has already begun on that. The new courts will have bleacher seating and lights.
The Webster Center athletics and recreation facility will remain open, except next summer, when most of it will be closed for renovations.