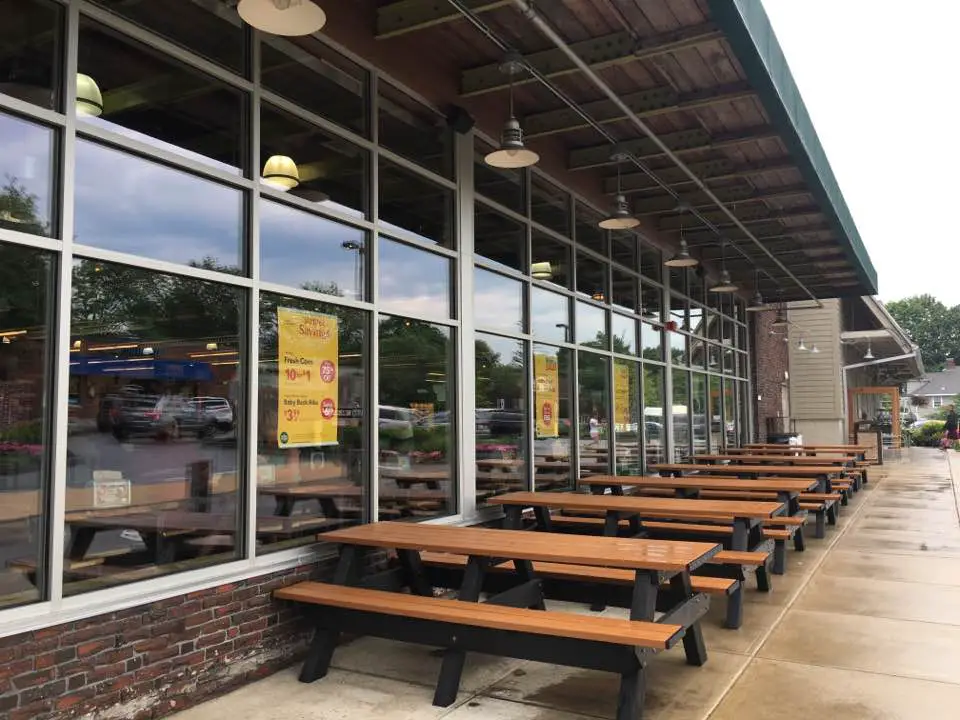 Wellesley's Whole Foods Market on Monday night will go before the Board of Selectmen in a bid to get a retail license to sell beer and wine. If successful in its request, this would make the Amazon-owned grocer the fifth retailer to gain permission to sell booze (minus hard liquor) in town, with Fells Market, Wasik's Cheese Shop, Tutto Italiano and Roche Bros., being the others.
Whole Foods already sells alcohol in a handful of its stores across the state. Food stores used to only be able to sell alcohol in 5 stores within the state, but that number was upped to 7 in 2016 and goes up to 9 in 2020, according to Meghan Jop, the town's assistant executive director.
Fells Market became the first retailer in Wellesley to start selling beer and wine back in 2014 after voters approved a change to town bylaws.
The town can dole out a total of 6 licenses, 3 apiece to food stores (i.e., Fells, Roche & possible Whole Foods) and specialty food stores (i.e., Wasik's and Tutto)
The town has not formally measured the success of the alcohol sales bylaw changes, but anecdotally, the results have been positive.