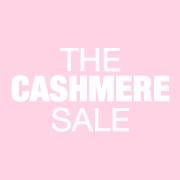 The Cashmere Sale is popping up for its fourth season in Wellesley. Like last year, the soft and cozy store will ply its wares in  Wellesley Square at the former Chico's location at 56 Central St. Scheduled to open on Friday, October 20, the pop-up is know for its cashmere sweaters, wraps and accessories that run in the $48 – $228 range.
The Cashmere Sale is one of 24 across the country in posh areas including New York City's Upper West Side and Santa Barbara, California.
The shop will be keeping things soft, warm, and cozy in Wellesley through December 17, Monday – Saturdays 10am – 5pm and Sundays 11am – 4pm.