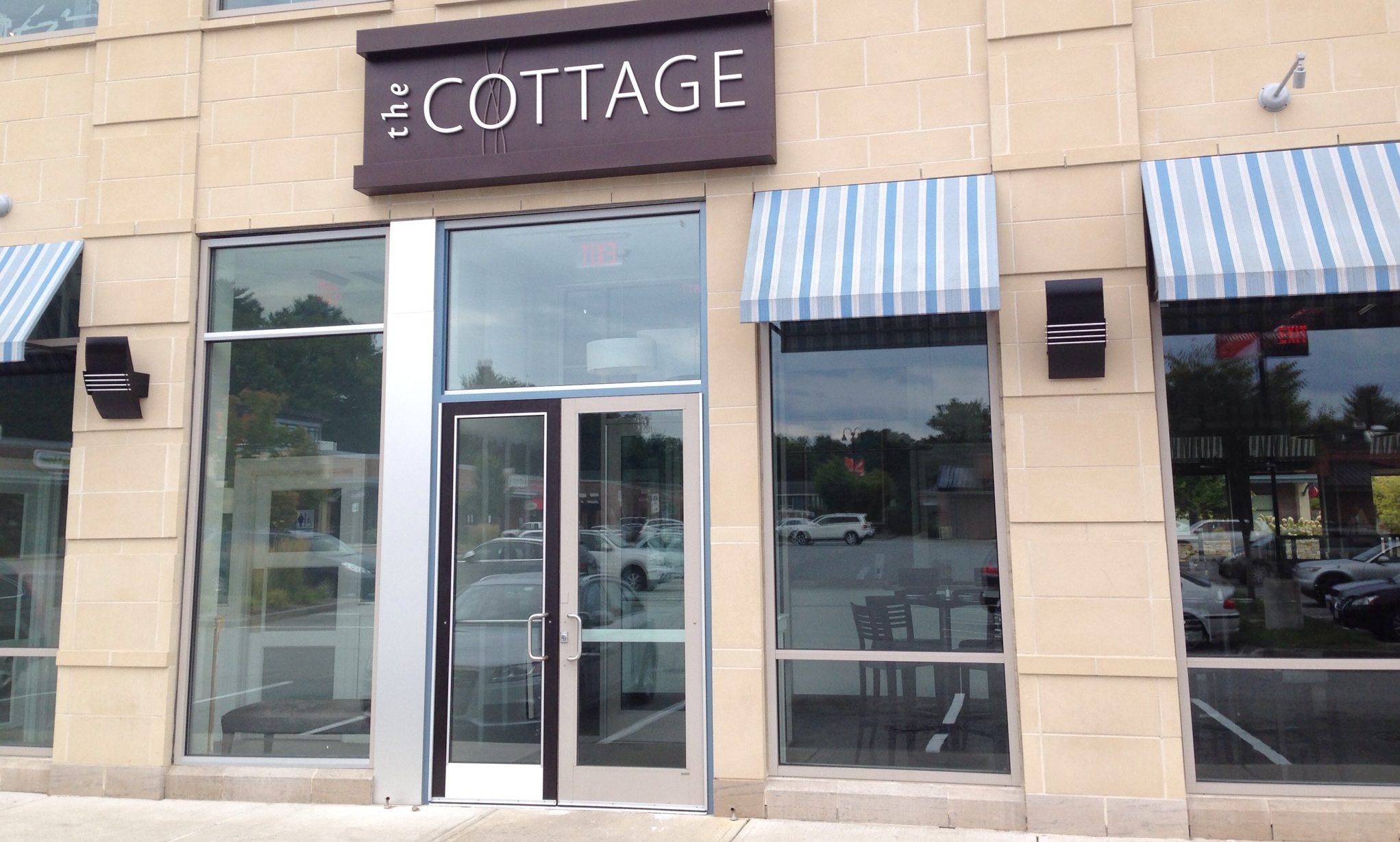 The Cottage restaurant, which has been operating in Wellesley's Linden Square since 2007, will temporarily close in January to undergo a significant interior makeover to transition from its airy and light SoCal vibe to more of a cozy New England style.
Unlike the last time the Cottage closed for a bit, following a car crashing into the restaurant during the summer of 2014, this time the hiatus is voluntary.
The restaurant will close for renovations on Jan. 2 and its owners hope to re-open it around Jan. 17.
The Cottage is touting its partnership with Taniya Nayak, a featured interior designer on TV programs I have to confess I've never seen such as "Restaurant Impossible" and "The Great Christmas Light Fight". Natural woods, live greenery and other stuff designed to make the restaurant homey and family friendly can be expected.
Expect a reworked menu from chef Peter Hansen, too, with a focus on even localier grown foods (yes, we made up the word "localier" to reflect the local food arms race taking place in Wellesley and beyond). The current menu includes a variety of salads, seafood and other entrees, sandwiches, gluten-free options and more. Many menu items will remain.
The Cottage, owned by Wellesley native Laura Wolfe and her husband John, has other locations in Chestnut Hill and La Jolla, Calif.
The food scene at Linden Square overall is undergoing a facelift, with Pressed Juicery opening recently, Sweetgreen on the way, and now The Cottage re-branding.
MORE: Where to eat in Wellesley