When we learned last summer that Fastachi, the roasted and chocolate-covered nuts emporium with locations on Beacon Hill and in Watertown, would be coming to Wellesley's Church Square, we knew that residents would go nuts over the news.
Owners and husband and wife team Souren and Susan Etyemezian had wanted to crack open the Wellesley retail landscape for a while. Their persistence in seeking out the right storefront comforts residents and shop-local types, who openly weep when told that a retail space is being rented out to a bank or a real estate office.
Today's opening was all smiles, no tears. Souren Etyemezian says, "We're excited. It's going to be great. Especially now with the holiday season, it's going to be a double bonus" of opening up a new store and enjoying the shopping rush.
He let me come in and take a peek. Here are some pics: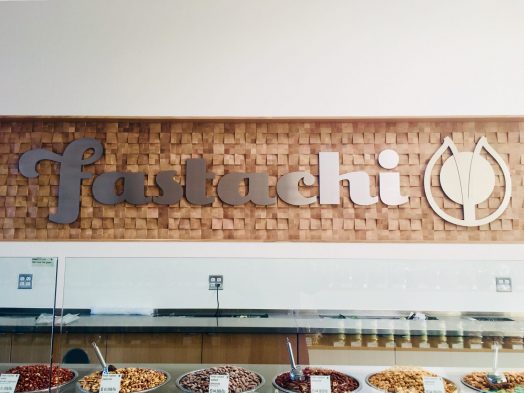 MORE:
Dine with Santa at Linden Square, December 9