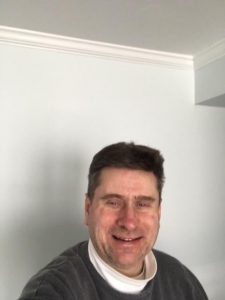 The Wellesley Rotary Club will welcome the Executive Director of the Wellesley and Needham Housing Authorities as the speaker for the group's February 6 meeting at the Wellesley College Club.
Stable homes = stable lives
Paul Dumouchel has over 20 years of experience in the housing industry in general and affordable housing specifically. He believes that many of society's problems could be minimized or eliminated if people had stable homes. He is a graduate of Providence College and maintains many civic involvements. He is a Board member of the Southeastern Massachusetts Public Housing Executive Director Association and an active member of the Massachusetts Chapter of the National Association of Housing and Redevelopment Officials, serving on both the Legislative Committee and the Scholarship Committee. He is an active member of the Wellesley Kiwanis Club. Paul is active in the Roman Catholic Church and is a member of the Knights of Columbus.
Our house is a very, very, very fine house
The Rotary Club of Wellesley is one of Wellesley's oldest community service groups and conducts local programs to benefit the Town of Wellesley. Please check the web site www.wellesleyrotary.org for times and location. The public is always invited to any Rotary program. Please make a reservation on our web site's calendar or call 781-591- 0759 to speak with one of our board members.
A buffet meal is available for $30.00. When making a reservation, please indicate in the comments section of the registration if you will have the meal.
WHEN: Tuesday, February 6
TIME: 7pm
WHERE: Wellesley College Club, 727 Washington St, Wellesley, MA 02481