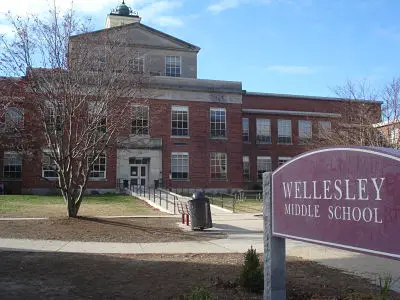 Important Wellesley meetings:
Town Meeting, at Wellesley Middle School, Monday, March 26, 7pm
The Annual Town Meeting begins on Monday, March 26 at WMS and meets Monday and Tuesday nights until the business of the meeting is concluded.
Among the issues to be voted on:
*Funding the purchase and installation of an electronic permitting system for the town to the tune of $170K
*Approving millions to support key Wellesley operations such as the water, sewer and municipal light plant systems
*Fixing up the Middle School and adding to the Wellesley High track and field facility
*Sprucing up the Library, Town Hall and Grove Street
*Restricting pot businesses
*Rezoning properties like Morses Pond Beach and Problem Rock to protect them under a park/rec/conservation umbrella
*Deciding on outdoor lighting rules
*Reworking animal control laws
Natural Resources Commission (NRC) meeting, at WMS Room 319, Monday, March 26, 7pm
A hot-button item on tonight's Natural Resources Commission agenda is a discussion of a draft policy regarding the Hunnewell Field sound system. The NRC Board in a meeting tonight may or may not vote on the policy, which does not prohibit all music from being played on the fields aside from the National Anthem, as rumors swirling around town have it. According to NRC Director Brandon Schmitt, "The Board has seen a draft of the policy, and that draft doesn't prohibit music. The goal of the policy is to clarify what the sound system will be used for. Right now there is not a clear-cut answer."
There will likely be a contingent of athletes and parents in attendance at the 6pm public speak to state their case for the importance of music for the atmosphere of practices and games.
On the flip side of the issue, we understand that some neighbors of the field are not happy about the prospect of having their al fresco time being co-opted by the loudspeaker thump of bass and the wail of…whoever it is that athletes these days are getting pumped up to.