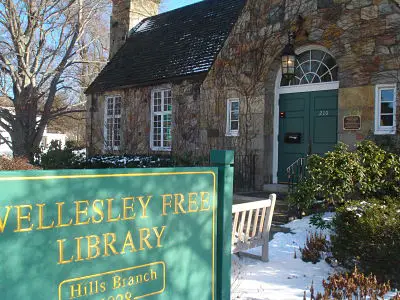 The suburbs often get a bad rap for being outposts of unsustainability, but there's good news: it is possible to practice sustainable living, even if you happen to live in the 'burbs.  In the last of the 2018 Hills Hearthside Lecture Series, sponsored by the Friends of the Wellesley Free Libraries, the humble backyard chicken coop will be explored as a way that suburban dwellers can transform their household as well as make their community a better place.
Backyard Chicken Coop
Thursday, April 19, 6:30pm at Hills Branch Library, 210 Washington St.
The surging interest in local and organic foods has contributed to the trend of chicken coops in suburban backyards. Hens are mostly friendly and easy to care for, they can be surprisingly beautiful —  and what other pet actually produces breakfast? If you're ready to learn about bringing some farm yard into your backyard, come hear Kristin Taft share her experience and tips for successfully keeping laying hens.