The Wellesley Public Schools Art Show will display K – 12 student art throughout the Wellesley Free Library April 3 – 25. Each grade level from all nine public schools will be represented. Also on display will be national and state award-winning artwork from the Scholastic Art Competition.
I bumped into K – 12 Director of Art Thom Carter in the library as he was hanging some of the work, and he showed me a new collaborative addition to the displays. Hunnewell 5th graders drew a fantasy creature and sent the drawings along with a personalized letter to students in the Ceramics Intensive & Sculpture classes at Wellesley High School. The high school students were charged with the task of creating their own 3-D artistic interpretation from the 5th graders' drawings. The size parameter: final works had to fit into a take-out food box. The goal, besides artistic: to embody the Wellesley Public Schools' Core Value of Commitment to the Community.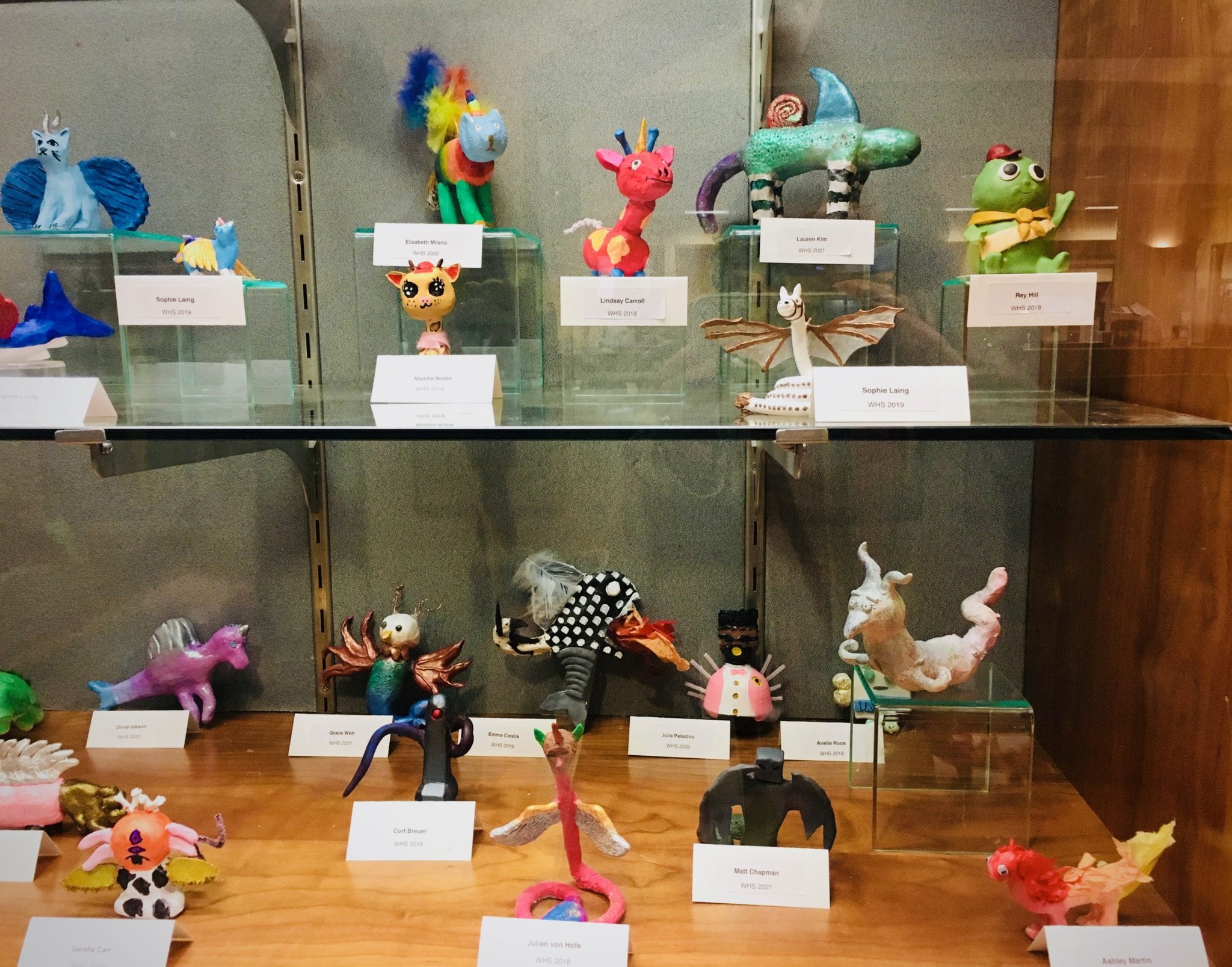 "This project created a lot of fun and a lot of stress," Carter said. "The high school students were very conscious of creating something that did justice to the Hunnewell students' drawings."
Please celebrate all the creativity with the student artists on Tuesday, April 3, from 5-7 p.m. at the Meet the Artists reception. The Wellesley Jazz band will be on hand to set the tone.