This from the Natural Resources Commission:
Wellesley marked a "green" milestone today, celebrating 35 consecutive years as a Tree City USA, the longest running designation for any town in the Northeast. Tree City USA is an Arbor Day Foundation program that recognizes cities and towns for their commitment to urban forest management. Numbers highlighting Wellesley's 35 years are posted on signs entering Wellesley and in front of Wellesley Town Hall. The NRC, which acts as the town's Tree Warden in cooperation with the Wellesley Department of Public Works, manages an ambitious tree planting and protection program to maintain the town's leafy canopy. "Between 2013-2018, we planted nearly 865 public shade trees throughout town – 159 just this spring – for residents to enjoy," said NRC director Brandon Schmitt. "While we do lose trees every year due to storms, stress, and disease, Wellesley still comes out on top as fortunately, we've planted more trees than we've removed."
The City of Boston hasn't been as lucky. A recent Boston Globe article detailed the struggles the city has faced trying to preserve mature trees in the wake of extensive development. Schmitt credits Wellesley residents, volunteer groups, and numerous town departments for supporting the NRC in its efforts to make trees a priority in town. This spring, the NRC co-hosted an educational program with the League of Women Voters Wellesley called "Speaking for Our Trees: A Conversation About Wellesley's Leafy Infrastructure" to raise awareness about how trees help mitigate the effects of climate change. In addition, the NRC, along with the Board of Selectmen, Health Department and DPW, is continuing to work with local utility companies asking them to fix natural gas leaks that are contributing to tree death.
More information on these programs and the NRC's Tree Management Plan can be found on the NRC website at www.wellesleyma.gov/nrc.
Here are a couple pics of much-loved Wellesley trees: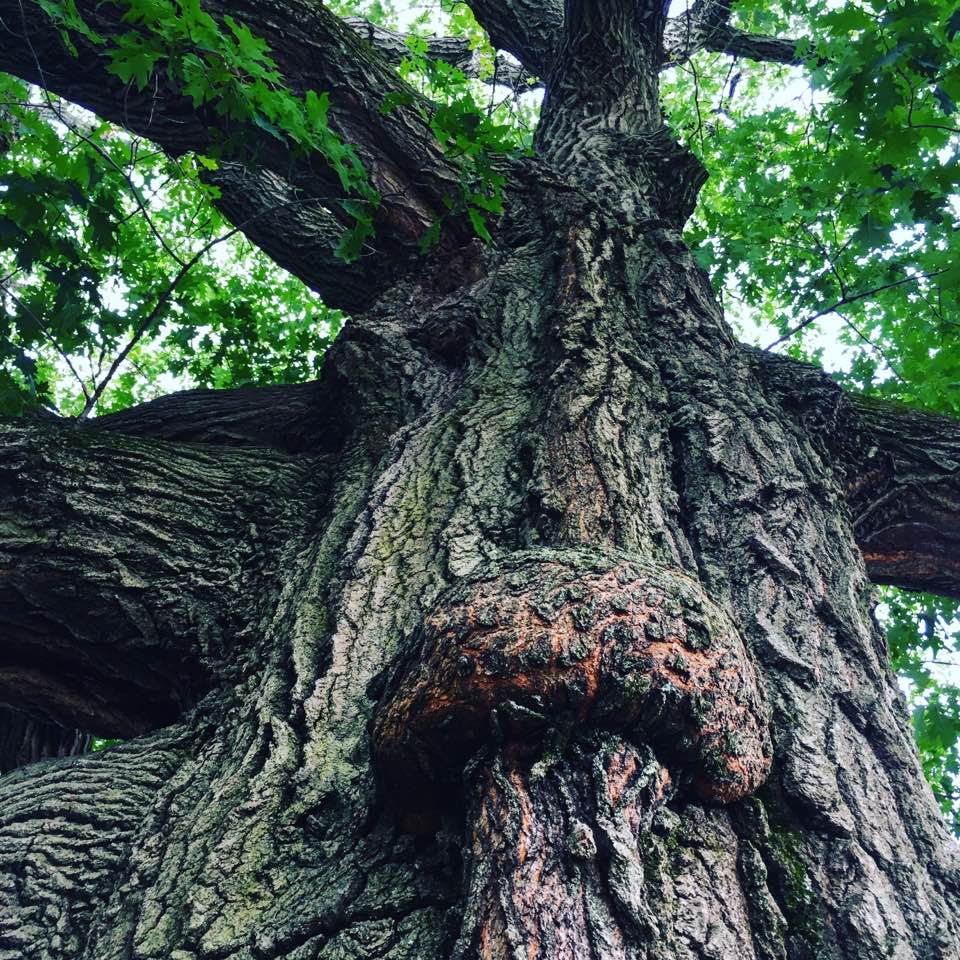 Not everybody is tree-crazy in town. Last year Wellesley was stumped by missing pine trees at Beebe Meadow.