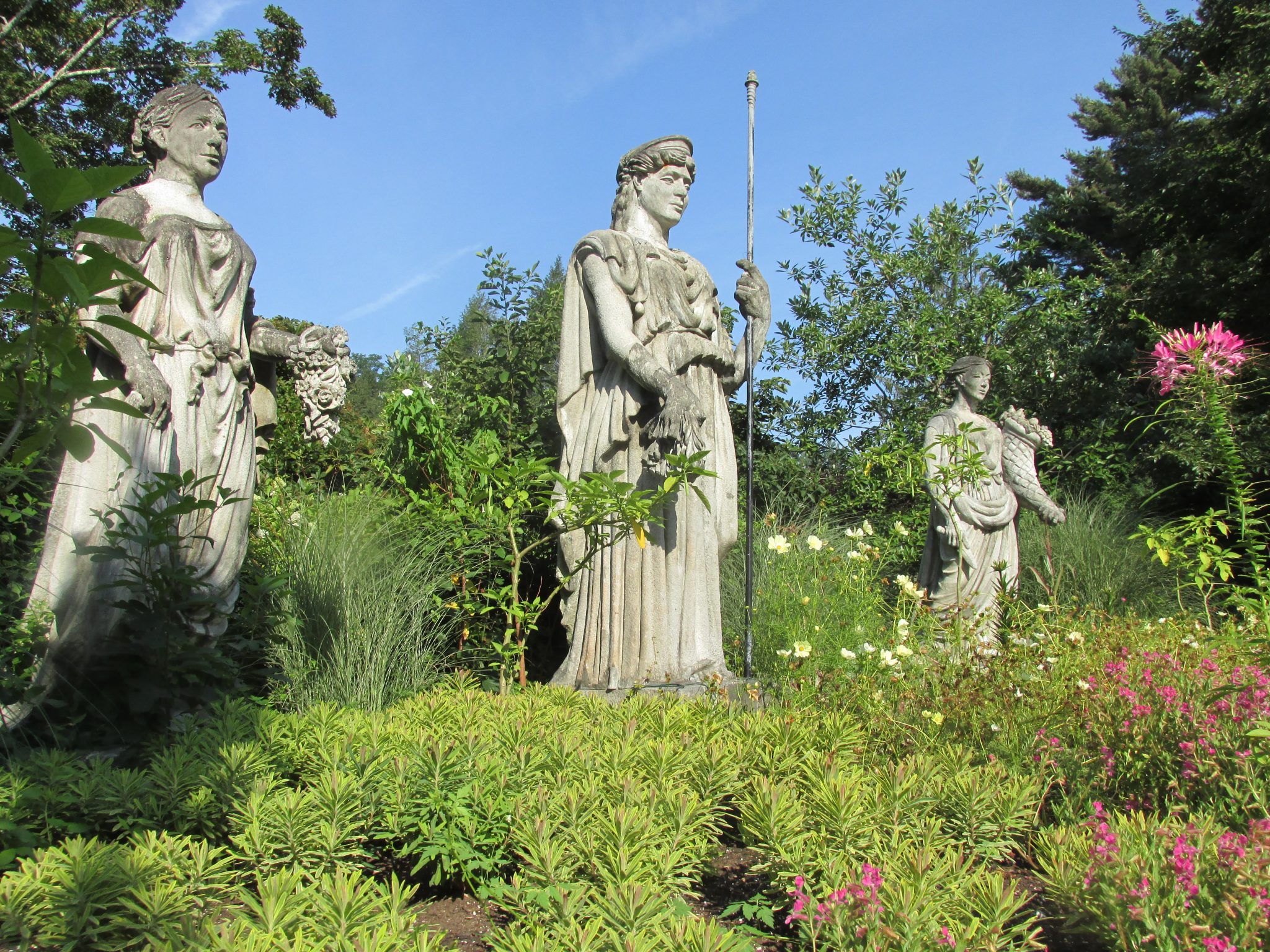 All are invited to the Goddesses in the Gardens event at The Gardens at Elm Bank, Thursday, August 16, from 5:30 p.m. – 8 p.m. Enjoy an evening of live music, harvest tastings, kids' activities, and garden tours. Bring your picnic dinner, and blanket or chairs and enjoy live music by What's Goin' On.
Kids can discover Weezies' Garden for Children and create art from plants with special garden craft activities. Everyone can try
something fresh from our Seed to Table vegetable garden. Visitors can also help with flavor evaluations of new vegetable trials growing in Mass Hort's Trial Garden.
Wine, beer, and other beverages will be sold.
What's Goin' On will entertain with live music – Classic R & B, Soul, Blues and Jazz – featuring singer Nicole Boyd Webster. Nicole's soulful style of singing incorporates her love of Gospel, Jazz, R & B, and Rock. Band members Ric Maure and Michael Ball will also perform.
This year also features the New England Sculptors Association's exhibition at Elm Bank. Nestled among the flowers, grasses, bushes and wooded areas are 31 sculptures created by New England Sculptors Association members. The exhibit runs through October 5, 2018.
Admission is free to all.
Rain date is August 23.
For more information, please visit www.masshort.org/events or contact Amy Rodrigues at arodrigues@masshort.org.
The Gardens at Elm Bank are a wonderful natural resource for people of all ages to enjoy, whether you are interested in plants or gardening or just relaxing in the beautiful landscape. Located at 900 Washington Street in Wellesley (Route 16), on the 36-acre Cheney estate in the Elm Bank Reservation, the property is listed on the National Register of Historic Places. The estate includes twelve display gardens, some highlights include the Italianate Garden designed by the Olmsted Brothers. All summer, families can enjoy the gardens and programs Friday to Sunday, free with membership or daily admission. Youth and Family Programs are held on Friday-Sunday, at 11:00am, and meet in Weezie's Garden for Children.
The Gardens at Elm Bank are open from May 1 through Columbus Day, Tuesday-Sunday, 10 a.m. – 4 p.m. Admission is free for Mass Hort Members, for Visitors: Adults: $10, Children under 12 free with adult. The entrance is located at 900 Washington Street (Route 16), Wellesley, MA. Founded in 1829, The Massachusetts Horticultural Society's mission is to develop the public's enjoyment, appreciation and understanding of plants, gardens, design, and the environment. Mass Hort is a 501 (c) (3) educational nonprofit and is supported by membership, sponsorships, and donations.