If you're on vacation right now, sitting on a Cape Cod beach or enjoying a shady spot on a cool lake, you're not missing much here in Wellesley. It's going to be a heck of a hot week, with temperatures predicted to soar up to the high 90s. While you're off gallivanting, the Department of Public Works has the Washington Street reconstruction project in full swing. Can't say it's been much bother since traffic is summer-light. I took these pics at 4:30pm on a Monday, and the streets were almost as clear as the sky.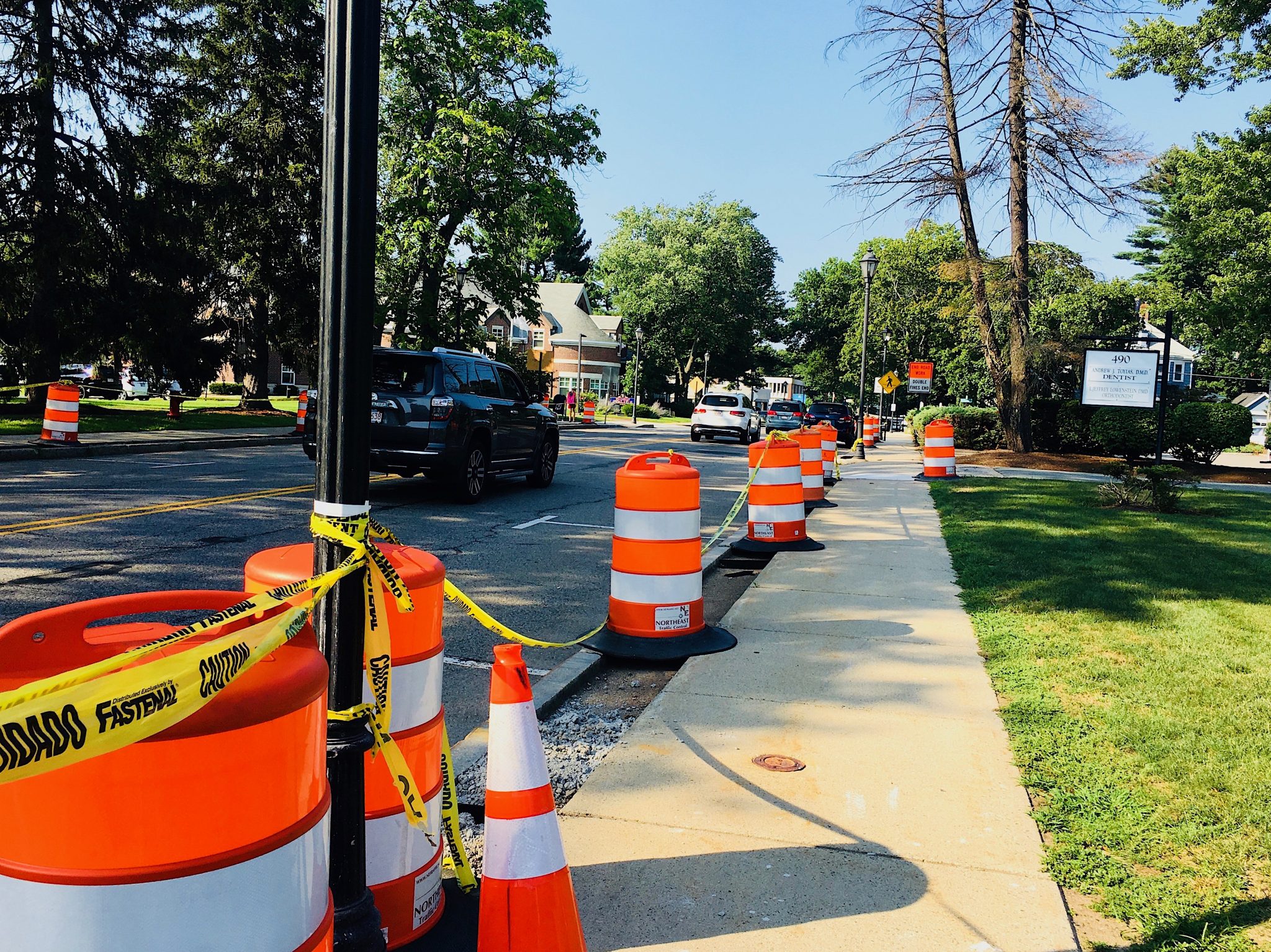 The work to be accomplished includes:  replacement of sidewalk panels and ramps, removal and replacement of damaged crosswalks, milling and overlaying pavement, signage, pavement markings and other incidental work. The work will be accomplished by P.J. Keating Company and their subcontractors, under the direction of the Town of Wellesley Department of Public Works.  The work is scheduled to be completed in October.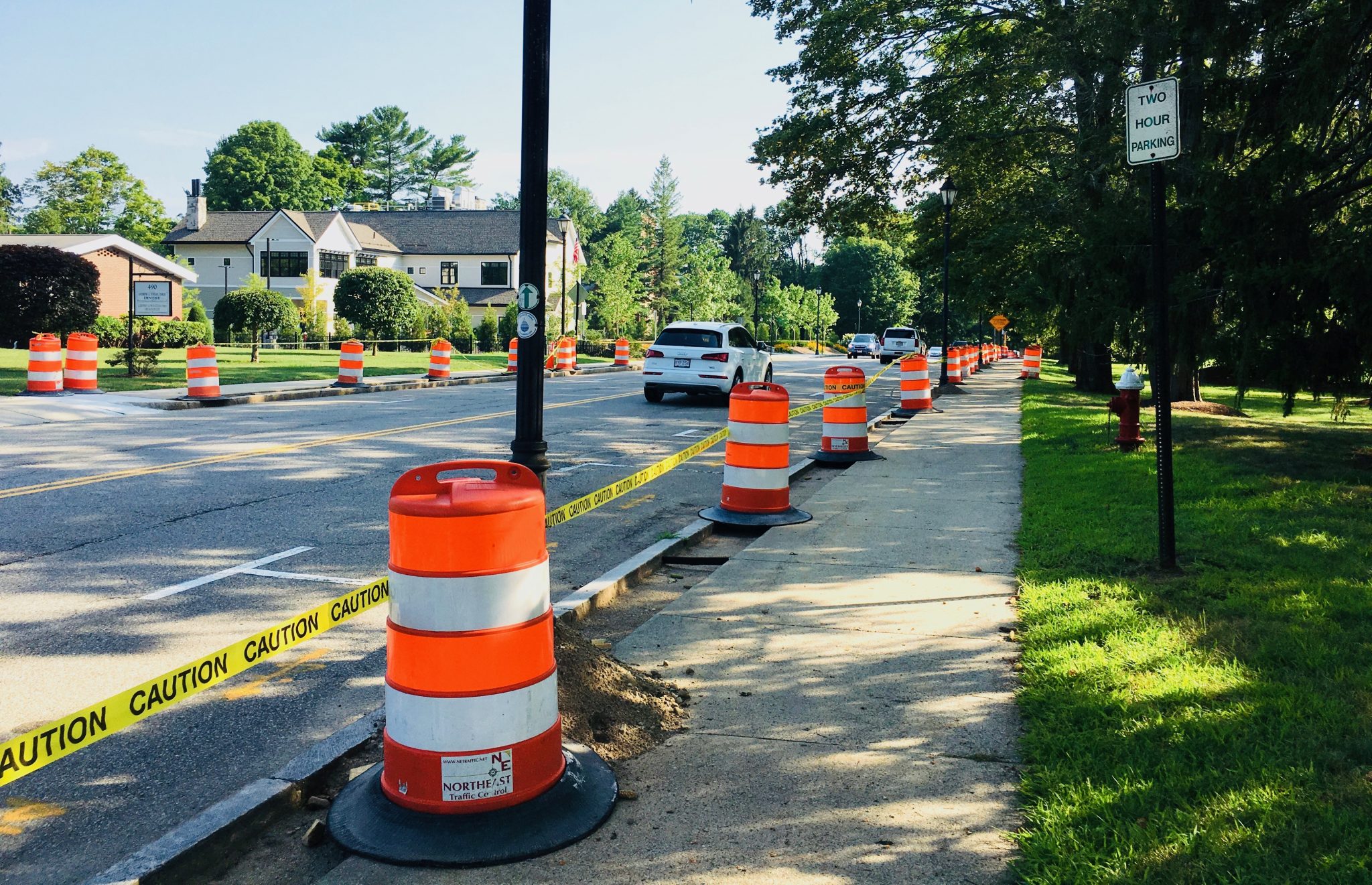 Work takes place Monday through Friday, 7am –  5pm, and police details will be on-site during the project construction to minimize impacts to traffic, parking, and other roadway functions.  A minimum of one lane of traffic in each direction will be maintained throughout the majority of the project.
We encourage anyone impacted by this project to sign up to receive Public Works Project Updates via email at www.wellesleyma.gov/list.aspx.  Go to NEWS FLASH. CHOOSE WASHINGTON STREET RECONSTRUCTION. You are also encouraged to register for emergency alerts and traffic updates (email / text message) from the Wellesley Police Department at www.wellesleypolice.com.
It is our intent to minimize the disruption of your normal routines as best we can. If you have any questions, at any time during the duration of the project, feel free to call the DPW Engineering Division at 781-235-7600, extension 3315.
Thank you in advance for your patience and cooperation.