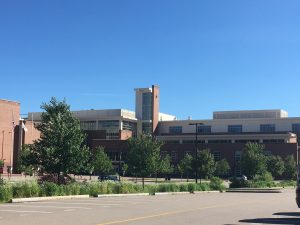 Wellesley Connects is an all-volunteer mentoring program for primarily first generation, college-bound Wellesley High School students who could benefit from one-on-one advising as they explore post-graduation planning. Wellesley Friendly Aid and the Office of Guidance at Wellesley High join forces on this program, now in its third year.
Students, who are invited to apply to the program in their junior year, are paired with a mentor who provides assistance with the college application process. Programming workshops include college applications, financial aid, scholarship opportunities, essay writing, college visits and individual assistance.
Wellesley Connects seeks mentors to begin in late fall working with WHS juniors (class of 2020) joining the program.   Requirements include a familiarity with the college application process and a strong desire to help a student with post-high school planning.  Responsibilities include a commitment to work with a student for 18 months during the student's junior and senior years as well as attending training workshops, group meetings and other workshops.  Mentors also meet with their mentees individually outside of group meetings.
If interested, please contact Margot Lansing or Sharon Kiernan , the co-directors, for additional information at wellesleyconnects@gmail.com or call 781-235-3960.