Here's a round-up of the latest Wellesley business news:
Verizon to call Linden Square home
Pretty soon Wellesley residents won't have to slog all the way over to Route 9 when they want to update their Smartphones or pick up some new earbuds or a case. Verizon is coming to Linden Square, adjacent to the much-awaited Door No. 7 restaurant (Door No. 7 isn't open yet, but it looks like they're getting closer.)
Maybe Verizon will have some answers for Wellesley-ites about some of those dead zones in town, such as around the Wellesley Farms area.
And oh yeah, and we hear another bank is going to slide into the space next to Code Ninjas in Linden Square. More details to come.
Fat Face grand opening
British clothing store Fat Face, the latest addition to Church Square in Wellesley, will have its grand opening on Sunday, Dec. 2. You can ask them why they're called Fat Face, and stuff like that.
Non-profit buzz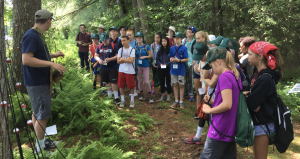 The Wellesley Conservation Council (WCC) is raising money to support its missions, and your contribution will make an impact, whether you donate $5 or $500. Every little bit helps. Help the WCC protect and preserve natural spaces in Wellesley; maintain sanctuaries open to the public for study and enjoyment; and educate youth and interest adults in matters of conservation.
The Wellesley Education Foundation is making an end-of-year fundraising appeal. The organization says, "with just one gift you can impact all 5,000 students in the Wellesley Public Schools. WEF funds initiatives that span across all grade levels and schools, reaching every student in the District. Your support can foster a genuine love of learning for all."
MORE: Wellesley Business Buzz
Want to sponsor Wellesley Business Buzz? It's easy and fun to partner with us, and you get great exposure for your business or non-profit. Let us know