Wellesley's own Nan Rumpf is exhibiting her watercolors in the lobby of the Wellesley Free Library. The show, Visions of Iceland, was inspired by Rumpf's 2016 trip to Iceland, where she was taken by the country's stark beauty.
Rumpf's paintings have been exhibited at The DeCordova Museum School Gallery, The Danforth Museum, The Art Complex Museum in Duxbury, The Attleboro Arts Museum, The Wellesley Free Library (First Place Award), The Center For The Arts in Natick, Art on the Common in Needham (First Place Award), The Wellesley Community Center (Margaret Fitzwilliam Award for Excellence in Watercolor), among others. She is a member of the Wellesley Society of Artists.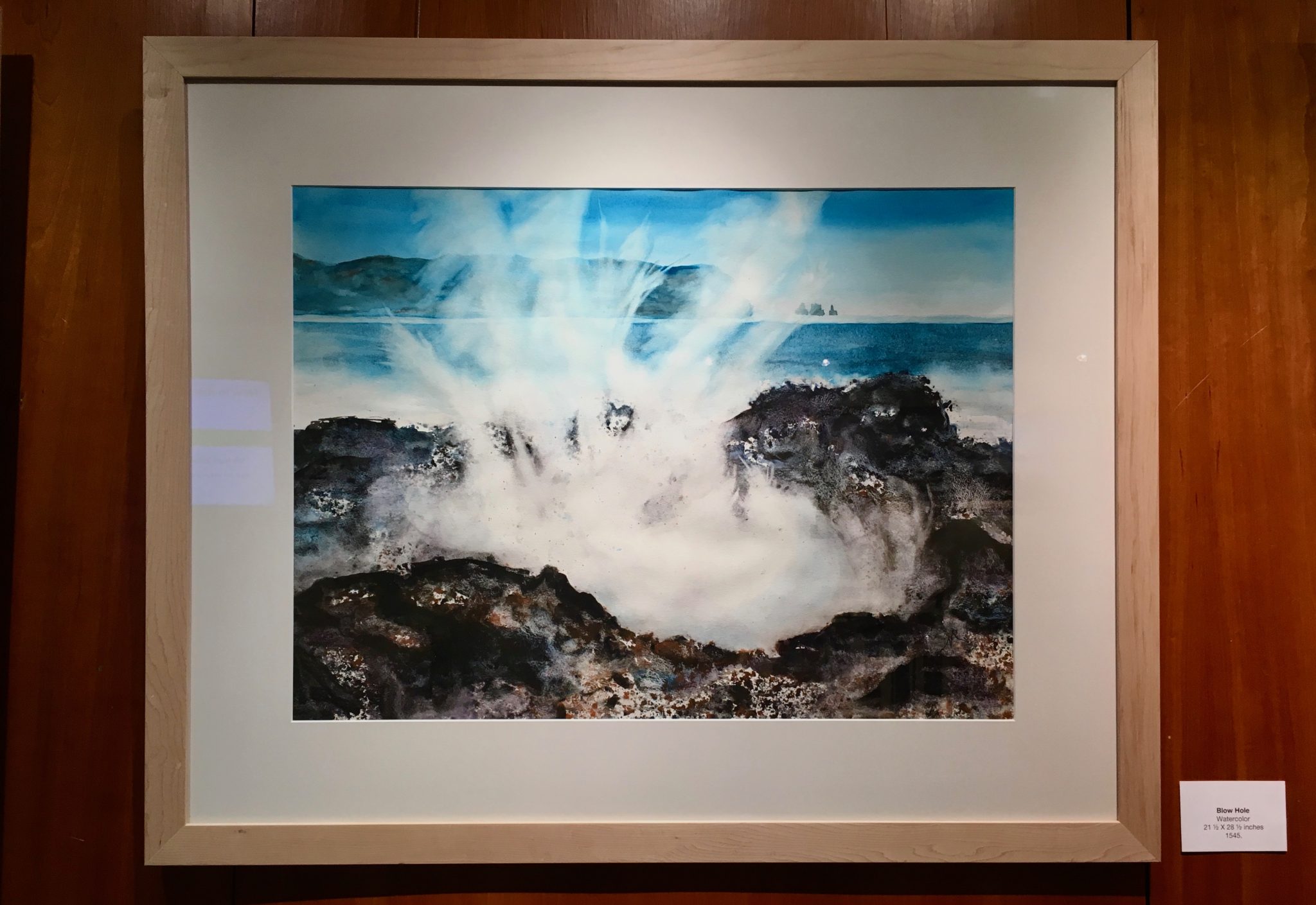 In the exhibit cases…
Storytime Crafts  by Lisa Vergara  
Lisa Vergara's original, one-of-a-kind craft furniture, inspired by her passion for children's books and a desire to repurpose old chairs and other items are on display in the exhibit cases in the new materials section on the first floor.
Poetry in the Wakelin Room…
Vermont resident Max Fehr is showing his New England archival-quality photos paired with his original poems. The images range from stark and spare wintry landscapes to warm and exuberant summer gardens to ancient rock walls. Only a true New Englander could understand the region the way Fehr does. With his poem below, I don't think I'll ever look the same way at a sugar maple in October, every leaf blazing red:
Winter's fading light
quiets a mind
still reeling from the
garish prance of maples
smeared
with tawdry make-up