Spirited fans from Wellesley and Natick packed the Wellesley High School gym on Friday night, but only Raiders fans left celebrating victories.
The Wellesley girls bumped off previously undefeated Natick, now 10-1, by a 51-45 score. Wellesley, led by Brooke Guiffre's 15 points, improves to 10-2.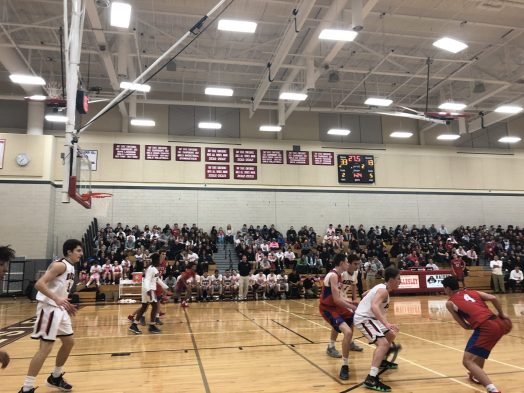 The boys (7-2) overcame an apparent wardrobe malfunction and right from the start trounced a young Natick team 62-33, playing tough defense and knocking down a slew of outside shots. And dang, Raider player Anthony Lumley can jump.
The other big winner was cancer research, as several thousand dollars was raised via raffles, etc., ($800 for a signed Patriots football) to support Dana Farber funds for Stage IV breast cancer and craniophyrngioma. A bang-up job by the parents and students who orchestrated the pink-themed event.
We're still investigating whether an additional fundraiser will be held get to Wellesley Athletic Director a microphone that will enable us all to actually hear his words of inspiration and bon mots.