BREAKING NEWS FROM THE TOWN OF WELLESLEY:
Town of Wellesley Communications Manager Stephanie Hawkinson has just informed us of the following:
"The Town of Wellesley, through its Building Inspector, will rescind the violation notice served upon Dan Chiasson regarding a violation of section 22A (Signs) of the Town's zoning bylaw.  The Town appreciates Mr. Chiasson's response to the notice and is prepared to review its bylaw to ensure that it complies with recent Federal Court decisions on political signs.
The violation notice was initially issued because of the size of the sign. The town has no issue with the message of the sign."
So suddenly, there's nothing to see here, folks.
Earlier today The Boston Globe reported that a Wellesley resident had been notified by the Town of Wellesley via certified mail that his current mode of political expression is at odds with the town's bylaws. Apparently a complaint about the sign triggered the town's demand to either remove the banner within seven days or face fines of $300/day. Ostensibly, it wasn't the message, it was the medium. When putting up signs, the town says homeowners must comply to certain regulations put in place to among other things, "encourage and promote aesthetic integrity, village character, creativity and community appearance by exercising reasonable control."
Don't get sign-hanger, rabble-rouser, poet, and Wellesley College English professor Dan Chiasson going about "reasonable control." Check out his Twitter feed to get an earful.
Here's Chiasson's Wellesley Hills house along with a little political signs history: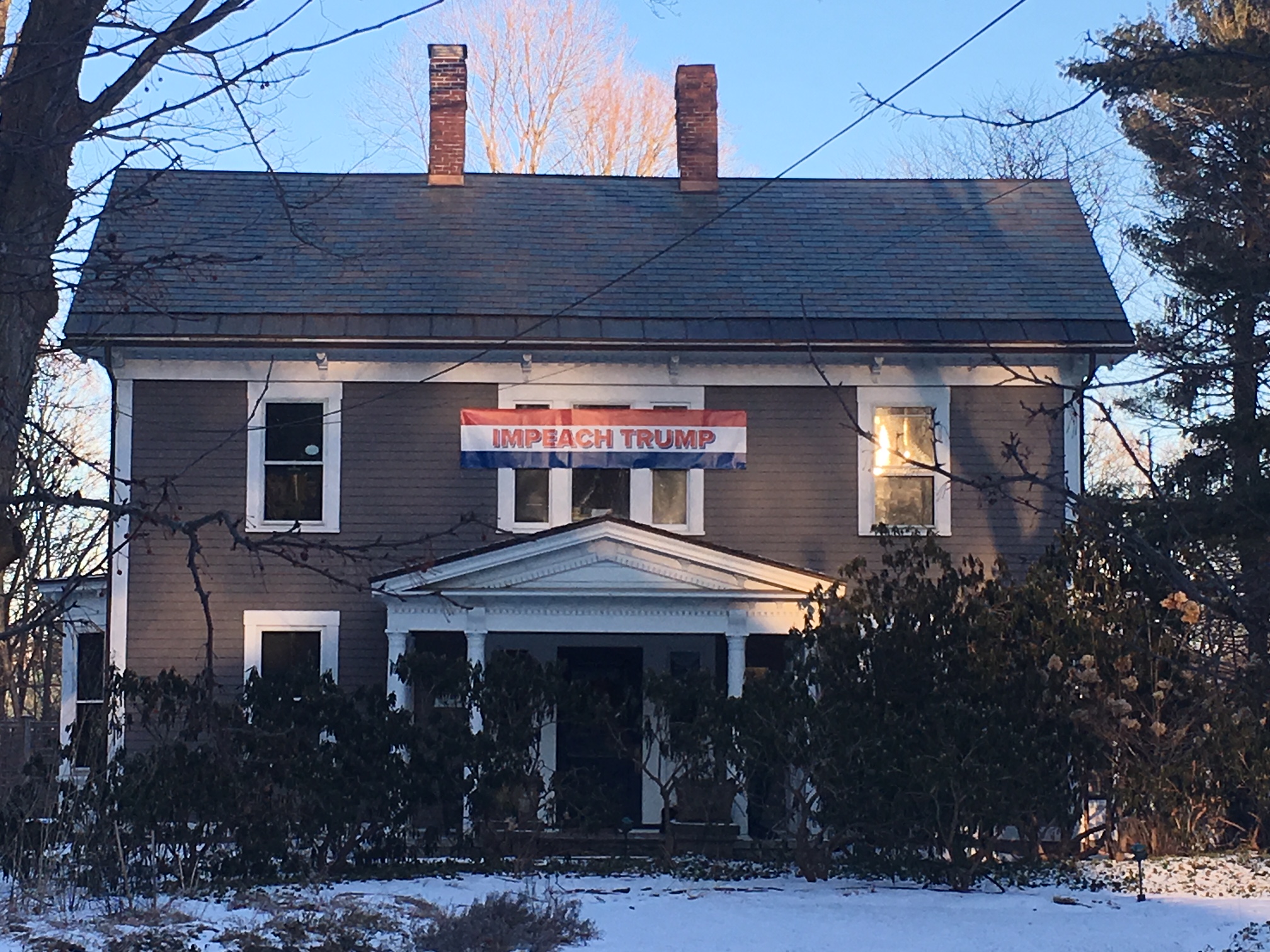 Please follow us on Facebook, Instagram and Twitter