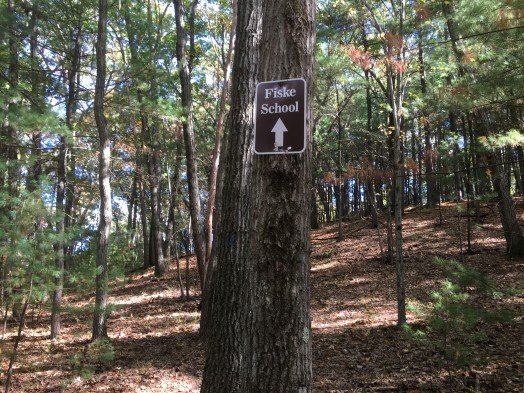 If you really, really, really like birds and trees, you might want to take a spin through a new 50-page document prepared for the town that outlines a plan to preserve and enhance the 137-acre Town Forest and its inhabitants.
The forest, which runs along the Charles River, Longfellow Pond and Rosemary Brook on the eastern side of town, isn't in terrible shape. However, it is hurting for new growth of white pine, mixed oaks and other desirable species, and taking steps to reinvigorate the forest should make Canada warblers, Eastern wood pewees, and Northern flickers more likely to stick around
The tree canopy has grown too dense in areas to allow sun to get through and support growth, though invasives like bittersweet, honeysuckle and garlic mustard have cleverly managed to thrive and they're threatening to expand their reach. The invasives not only choke life out of desirable trees and other vegetation, but aren't so appetizing or nutritious for the good insects and birds.
The Forest Stewardship and Bird Habitat Plan, created as part of the state's Department of Conservation and Recreation Working Forest Initiative in consultation with Mass Audubon, will involve opening the canopy in some areas, but leaving other parts alone so as not to mess up water quality. Check out the report to dive into details on the forest's specific tree stands.
Work on the Wellesley Natural Resources Commission forest management plan, including some clear cutting, will be undertaken by the Department of Public Works' Park and Tree Division starting this month. Note that while some trees will be removed others will be left to enrich the soil and provide habitats.
The town paid $3,700 for the forest analysis and the state kicked in $2,200.  This plan is good for 10 years, and all of the proposed work will be eligible for 50-50 matching reimbursement grants. The town doesn't have a firm estimate on how much the work will cost over the 10-year period, but it expects much of the work to be done in-house and covered by staff time.