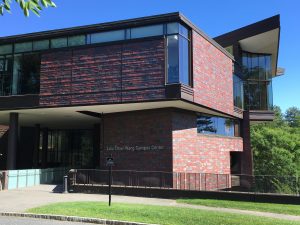 According to Planned Parenthood, only half of U.S. teens talk with their parents about sex, which reflects the discomfort both parents and teens often feel regarding these conversations. To avoid the awkwardness, many teens seek advice from non-parental family members, like older sisters and brothers or aunts and uncles, who they see as easier to talk to and less judgmental than parents. However, little research has been done about these conversations and whether they can protect teens from risky sexual behaviors. During this presentation, Jennifer Grossman, Ph.D., a senior research scientist, and Anmol Nagar '21, a Wellesley College student research intern, will share their research in progress on this topic, discuss how conversations with non-parental family can protect teens from risky sexual behavior, and how these family members talk with teens about sex and relationships.
WHEN: March 14, 2019 • 12:40 – 1:30 p.m.
WHERE: Lulu Chow Wang Campus Center, Wellesley College, Room 413
PRESENTERS: Jennifer M. Grossman, Ph.D., Anmol Nagar '21
For those unable to attend in person, this program will be streamed live on Facebook and the video will be archived on our website.
This is a program of the Lunchtime Seminar Series at the Wellesley Centers for Women, which is free and open to the public. Tea and coffee will be provided. Parking for this program is available in the Davis Parking Facility. For accessibility questions, contact Disability Services at Wellesley College.
For questions or to confirm program lineup: [email protected] \ 781.283.2500
Subscribe to get Swellesley's daily email newsletter
Here's how to Advertise and/or Donate to support our independent journalism venture
Please follow us on Facebook, Instagram and Twitter