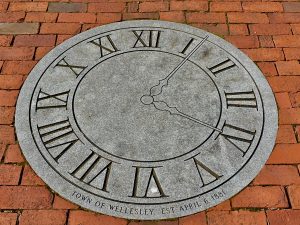 Save the dates for these important upcoming Town government events:
Warrant for upcoming Special Town Meeting to close on March 29
The Warrant for the upcoming May 13 Special Town Meeting will close at 5pm, Friday, March 29, 2019.
Any citizens who would like to have an article included in the Warrant must have a petition signed by not less than one hundred (100) registered voters of the Town. Signatures must be verified by the Town Clerk. All articles must be received by the Selectmen's office by Friday, March 29.
Advisory Committee hearing — April 10
The Advisory Committee will hold a Public Hearing on all Special Town Meeting articles on Wednesday, April 10.
The Advisory Committee has issued a Supplemental Report for the 2019 Annual Town Meeting. The materials reflect new information and/or updates relating to Annual Town Meeting, including votes by the Advisory Committee, which have occurred since the printing of the Advisory Report.  The supplemental report should be read in conjunction with the main Advisory Report.
Special Town Meeting — May 13
The Wellesley Board of Selectmen will convene a Special Town Meeting at the Wellesley Middle School Auditorium, 50 Kingsbury Street, on Monday, May 13, 2019 at 7pm.
The Special Town Meeting is for issues that will not be ready in time for Annual Town Meeting – specifically zoning related issues. As the Board of Selectment does not yet have all of the information on certain zoning issues, the members have decided to wait until the warrant closes on March 29, 2019 to provide specific details on the articles.
The Special Town Meeting will continue on Tuesday, May 14 if two nights are needed for discussion.