The much-anticipated Wellesley Kitchen and Home Tour presented by The Wellesley Hills Junior Women's Club (WHJWC) is in its 20th year and will be held on Saturday, May 4 from 11am to 3pm, rain or shine.
During this fundraiser, anyone who loves beautiful design will have the chance to see it in six of Wellesley's most stunning private residences, all of which represent the latest trends in design and architecture.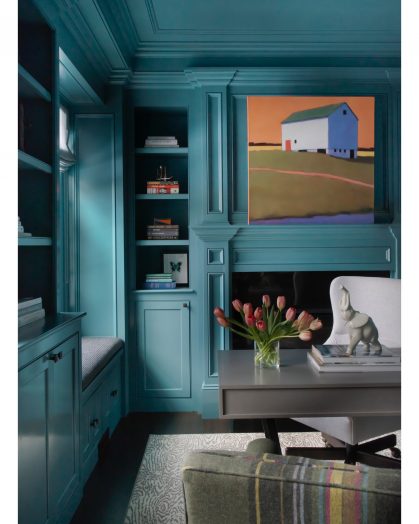 Tour guests will be invited to visit the first floor and outside spaces of these impressive properties, while enjoying gourmet bites and shopping at pop-up boutiques located at each home, just in time for Mother's Day. Architects, interior designers, and/or contractors will also be on hand to answer questions specific to the home.
Children under the age of 18 are not permitted inside tour homes due to insurance regulations. Tickets, which are $45 in advance and $55 on the day of the event, can be purchased online or at Roche Bros. in Wellesley. The addresses of tour homes will be announced on the WHJWC website on April 21st. The Wellesley Kitchen and Home Tour is a community fundraiser by the WHJWC, a 501(c)(3) organization, and ticket purchases are tax deductible. The WHJWC gives out over $140,000 annually which goes back to Wellesley and surrounding communities in the form of local scholarships and non-profit grants.
Make sure you wear comfortable, slip-on walking shoes because they must be removed and replaced with booties that will be provided at each home. Here are other tips for event-goers.  So save Saturday, May 4 in your calendar right now. In the meantime, you can find sneak peeks of the homes, and information as it's updated, on the WHJWC's Instagram and Facebook.