My curated Wellesley weekend wanderings took me to two of the most-anticipated events in town — the Wellesley Hills Junior Womens Club Kitchen and Home tour and the Rotary Club's Taste of Wellesley event. Each group puts on these annual events to raise major funds for scholarships and other educational initiatives and to support various projects in town through grants. In the words of the Rotary Club, it's all about "service above self."
I served myself some delicious food at Taste of Wellesley, followed by some eye candy for dessert at the Kitchen and Home Tour, thank you very much. Here area a few pictures: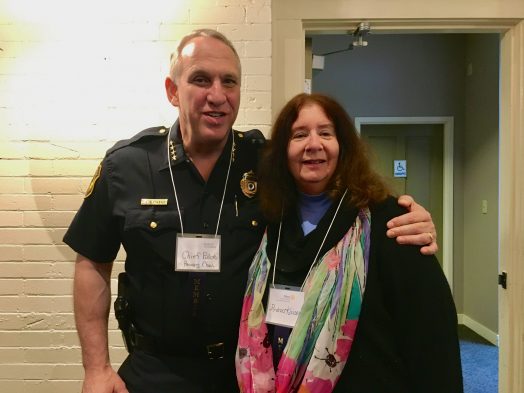 A friend later asked, "Why would someone let hundreds of people traipse through their home like that?" I'm told there are three big reasons:
The Wellesley Hills Junior Womens Club membership can be very persuasive. Apparently when a member says to a homeowner they're courting for the tour, "Just think of all the good you can help us do simply by showing people what a wonderful job your designer and architect did on your beautiful home," people just melt. Bang, before they know it, 600+ visitors are ogling and loudly commenting on their artwork, backsplashes, and wallpaper.
Homeowners who have just completed a major renovation are so grateful to their designers, architects, and landscape architects that they can't help but agree when the team suggests that the home would be perfect for the tour. Not only do the homeowners feel the finished product was worth every penny, they want to help the people who made it possible show off their work, which can lead to more work. It's no secret that the just-purchased multi-million dollar homes of Wellesley are all but uninhabitable until at least $300k is poured into them.
Ok, it's true. Some just want to show off their digs. So sue them.
You can find out more about how to get involved with either or both of these Wellesley organizations by visiting their websites:
Wellesley Hills Junior Womens Club
Here are Chief Pilecki's remarks in their entirety at the Rotary Club's event regarding the opioid crisis:
Wellesley Police Chief Jack Pilecki's remarks at The Wellesley Rotary Club's Taste of Wellesley event:
It is a pleasure to be able to greet you here this evening, as we celebrate the Rotary Club of Wellesley's annual Taste of Wellesley event here at Elm Bank Gardens.
This year fundraising theme is "Opioid Abuse Prevention." For those of you who look around and think "this is not a problem here in Wellesley," I am sorry to say, that is not the case. In the past year we have had 11 Narcan saves, and many 911 calls that are drug related.
According to the Coleman Institute, situated here in our Town, the disease does not distinguish by race, age, gender, education or socio-economic level or by the area in which you live. Addiction impacts Americans in every community across the country. I am committed to doing all that can be done to combat Opioid Abuse, and will serve on the panel of an Opioid Abuse Prevention workshop sponsored by our Wellesley Rotarians on May 22nd from 6-9 pm, at the Wellesley Country Club.
We need to understand how and why drug addiction happens in order to prevent this disease in the future. Members of our Wellesley High School Girls Golf Team are volunteering here tonight, and they have registration information for this Educational Workshop. Please take the time out of your busy lives to attend this event, and add your voice to the discussion.
I want to thank the Rotary Club for taking on this important issue and for hosting this wonderful event each year. Enjoy the evening and I look forward to seeing you at the May 22nd Workshop.