The pollinator garden put in last summer in front of the Wellesley Police Department (WPD) has been thriving in this season's combination of wet weather and sunny skies. If you thought June 2019 seemed rainier than usual, you were right. According to the National Weather Service, the area received 5.1″ of rain in June, a month when the normal average is 3.68″.
All to the good of the garden, as farmers and hobbyists alike know. Here are some pics of the native plants growing at the WPD: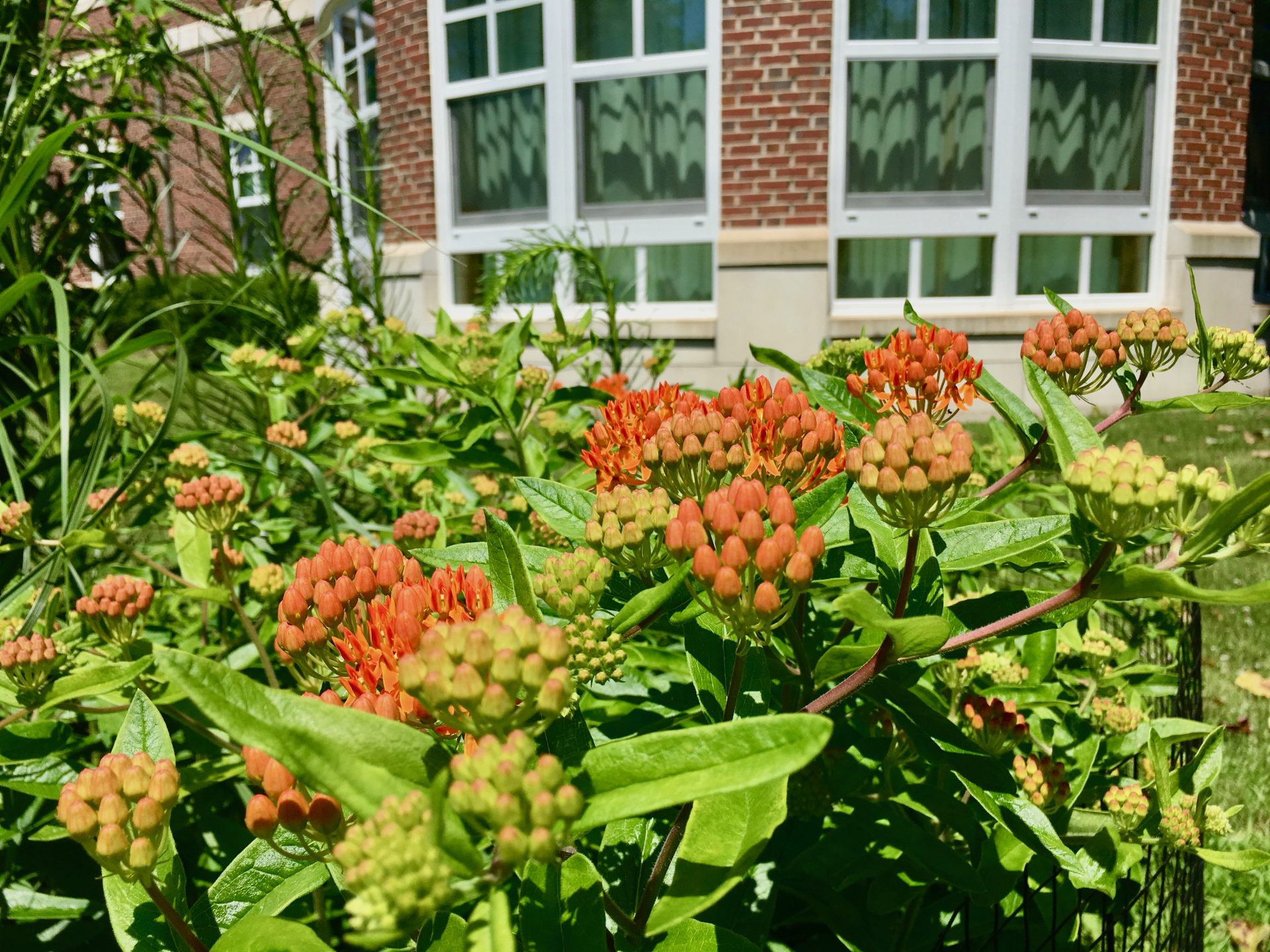 Is your garden just as pretty as this one? Let Swellesley feature your beautiful yard in a gardening post. Email our gardening editor, Deborah Brown, at deborahcb100@gmail.com and let's talk plants.