The Wellesley Sports Center, now looking to open its doors in August, has sold naming rights to a Dallas-based healthcare network that won't be including Wellesley in the name.
The Rte. 9 venue formally will become the Boston Sports Institute, a Steward Family Facility. While that does roll off the tongue, we're thinking The Stew, for short.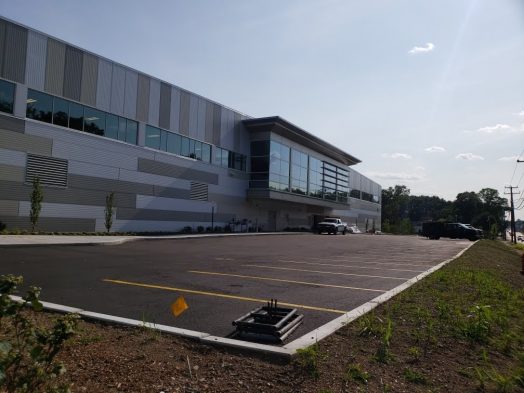 Privately-held Steward Health Care, which owns a few dozen hospitals in Massachusetts and beyond, is known for being tightlipped about its financials. So not surprisingly, neither the length nor value of this naming deal is being disclosed. But the business clearly has already gotten its money's worth by being mentioned here a few times. The shaving company that has its name on the field where the Patriots play in Foxborough is said to be paying between $6M and $20M a year for the honor.
(Speaking of which, The Swellesley Report, a Brown Family Publication, is open to naming rights deals, such as for popular pages and features like Wellesley Business Buzz, Wellesley Police Log, Where to Eat page.)
Steward will operate a roughly 7,000 sq. ft., physical therapy/strength/conditioning practice within the sports center. That resource should come in handy for those who get banged up on the skating rinks, in the pools or on the turf field at the facility, or for those looking to boost their conditioning in an effort not to get so banged up.
Ground was broken for the sports center back in late 2017 on property acquired by the town of Wellesley and once occupied by St. James the Great church.
Also note that the arena is looking to fill what many claim is a dream job: driving a zamboni.
MORE: A kid's take on the Wellesley Sports Center: Logos, locker rooms, Zambonis & more