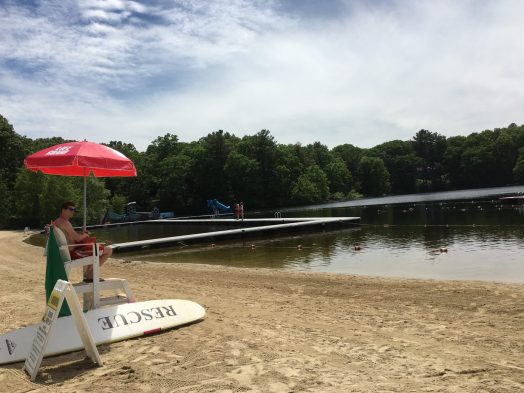 Nothing gets consultants salivating like hearing about a feasibility study opportunity in Wellesley. The Tailby Lot, HHU, the list goes on.
The latest opportunity to conduct a feasibility study for Wellesley, which went out for bid this past spring for a fee not to exceed $80K,  is for the Wellesley Recreation Department. Bolstered by Community Preservation funds, the Rec Department has hired an outfit called Weston & Sampson to conduct a feasibility and design study of the Morses Pond beach and bathhouse, including areas surrounding and leading to the beach, as well as programs offered. The Morses Pond area stretches about 5 acres and is owned by the town.
The beach generated $159K in revenue last year, and has attracted between 18,000 to 28,000 visitors per year in recent years.
As part of its study, Weston & Sampson will hold a community needs assessment public hearing for residents & Morses Pond patrons on Aug. 7 at 7pm at Town Hall.
The goal set out this spring was for the feasibility study to be completed by fall, with recommendations to the Recreation Commission and other town departments and commissions ready to go then, too.
SUPPORT SWELLESLEY: Here's how to Advertise and/or Donate to support our independent journalism venture