The Town of Wellesley depends on the active participation of its citizens in governance of the Town. Wellesley has 11 Boards and Committees on the ballot at the Annual Town election each year in March. The 2023 election will be held on Tuesday, March 7.
There are three candidates running for two open three-year seats on the Select Board, which serves as the chief executive board of the Town, and as such, oversees all matters affecting the interest and welfare of the community. The five-member Board exercises the authority vested in the Town not specifically assigned by law to any other board or office.
The Select Board candidates are:
The Swellesley Report invited the candidates to answer a few questions about their priorities for the Town of Wellesley.
Candidate interviews appear in this post in the order in which their names appear on the ballot.
Odessa Sanchez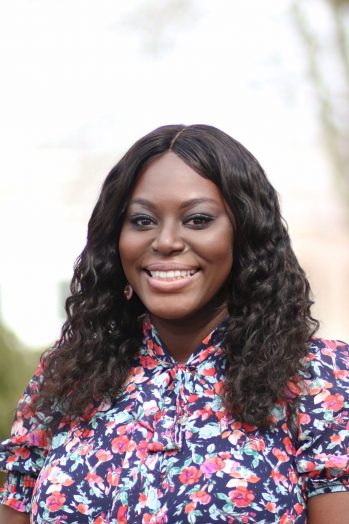 The Swellesley Report: Please introduce yourself to The Swellesley Report's readers.
Odessa Sanchez: I am Odessa Sanchez and I'm excited to announce my run for the office of Select Board. I am running to broaden my continuous effort to share ideas of ground level citizenship and leadership experience.
Raised in Newton, I moved to Wellesley 15 years ago with my young family and I consider this town to be one of the best places to live. I work locally in town as a teacher aide and cheer coach, two positions that, besides my volunteer work, have afforded me the benefit of building multiple relationships with many different groups of people in the community. I raised a great crew of individuals that have attended Wellesley Public Schools, worked in local shops, mentored youth activities and played sports that I've supported throughout the years.
I am well-suited for this position based on my proven track record of dedication, responsiveness and a history of relentless community advocacy. For example, I'm the current vice chair of the Wellesley Housing Authority Board, to which I was elected to a five-year term. I represent Precinct E as a Town Meeting Member, and I currently hold positions on the town's Diversity, Equity, and Inclusion Taskforce, the Historical Commission, and many more community groups and committees including a State appointment to the Massachusetts Commission on the Status of Women.
Living, working and worshipping here has shown me these clear facts: the issues that impact our community are the issues that improve our daily lives, disrupt our day-to-day, and/or make those lives and livelihood meaningful. As your Select Board member, I would ensure that my decisions would be fair, transparent, inclusive, and representative of those issues.
I see a Wellesley that's ready to be an example of diversity in its town leadership that allows a transformation of the typical figures of government we see. We can open the doors for others to be an example for other towns to model. Let Wellesley be a true place of "contentment," where diverse voices and diverse leadership meet.
TSR: If elected, what do you hope to accomplish in your 3-year tenure as a Select Board Member?
Odessa Sanchez: If I am elected I will continue to express the ideas and values that I've been so outspoken about. I have a passion for empowering the youth and " age strong" members of the community, so I want to safeguard the revenues set aside for Teen Center programs and the Council on Aging social and cultural funds. I want to develop initiatives that bring all ages, of various income levels, together for recreational activities that are mutually beneficial. I have already discussed basketball and pool tournament ideas with town stakeholders.
As a Housing advocate, I'm interested in the town-owned property that may be potential sites for housing development. I understand the complexity of increasing town housing stock options, (the limitations and considerations), I would examine the proposals with the best interests of the entire community in mind. My goal is to support businesses, encourage communication and feedback, and let them thrive and feel confident that town government appreciates their presence and patience with the changes and mandates set forth.
I'm very dedicated to opening dialogues to repair any wounds of injustices that some of us bear, and some of us don't understand. Civil Discourse Conversations are a great step for lasting results that restore peace to our schools and community. Lastly I would like to meet with town stakeholders to develop better transportation services that extend the limited range of mobility some residents are frustrated with. Accessible public transportation is the key to financial, social, and educational freedom for some of our residents who don't drive or are seeking sustainable solutions for transportation. Wellesley is capable of providing fast-paced public transportation with routes that connect people to the places they need to go to. With a workforce and population needing to get to flourishing shopping areas, dinning, and recreational attractions, improving the mobility in town helps the financial and mental well-being of all citizens.
TSR: The issue of daytime government (town employees) vs. nighttime government (elected or appointed officials) responsibilities has come up often at Select Board meetings over the past year. How can the town most effectively share responsibilities between the town employees and elected officials?
Odessa Sanchez: In the issue of town employees vs. elected/appointed officials,  I believe awareness of the capacity of individual roles is the best way to effectively share responsibilities. Proper definition and understanding of all roles will foster recognition and respect amongst the mutual partners. I believe it is a partnership,  and both sides have agreed interest in our town. We are grateful to the town employees because they are responsible for the mechanics that help run our town. On the other hand, elected officials are the essential heart of the town built by the people's voices. I propose an interesting idea I saw in another town, a "town marquee" board on Wellesley Media broadcasting (or somewhere appropriate) that displays the names and titles of town government officials. All officials can be accessible to the people, but we should be aware of the process of getting the right person in contact with the citizen's request that involves their role.
Transparency and clarification of whomever is working in certain departments and what their exact role is will go a long way in sharing responsibilities effectively.
TSR: How should voters reach you if they want more information?
Odessa Sanchez: I ask for your vote on March 7th, to be your next Select Board member. I welcome questions or conversations about what makes me the best fit for this role.
I welcome emails at:  selectodessasanchez@gmail.com
Visit my website www.electodessasanchez.com
Thank you for your time.
---
Tom Ulfelder
The Swellesley Report: Please introduce yourself to The Swellesley Report's readers.
Tom Ulfelder: I am presently completing my second term on the Select Board. I am the current vice chair of the Board and have been either chair or vice chair for the past four years. I served as the vice chair of the HHU School Building Committee, served as the board's appointee to the Sustainable Energy Committee (now the Climate Action Committee), and am the board member responsible for the successful effort to secure funding for the interior renovation of the Wellesley Town Hall. I have been instrumental in advancing our environmental goals negotiating the electrification of the residential units at the Wellesley Office Park, the electrification of Town Hall, and advocating for the construction of net-zero ready elementary schools. Using the Hunnewell design development process, the School Building Committee established that the initial cost to construct a net-zero building in Wellesley was only 8.75% greater than a non net-zero building. I have developed excellent working relationships with individuals throughout our many boards, committees, and departments by working successfully on many often-difficult issues.
I am a father of four children and have lived in Wellesley with my wife Jean for 24 years. I have been a Town Meeting Member since 2006, served on the Town Government Study Committee, the St. John-St. Paul Collaborative Parish Council, and as a board member of Wellesley Friendly Aid. I am an attorney in private practice following a lengthy career as an assistant district attorney and assistant attorney general in Massachusetts. I retired as  chief of the Special Prosecutions Unit in Suffolk County where I was responsible for prosecutions involving white-collar crime, public corruption, and police misconduct. Prior to my career as an attorney, I was employed as a hospital administrator and a senior consultant with Arthur D. Little working on healthcare cost containment.
TSR: If elected, what do you hope to accomplish in your 3-year tenure as a Select Board Member?
Tom Ulfelder: I hope to build off of prior accomplishments from my first two terms. We are emerging from the most challenging period of the pandemic. Through cautious and thoughtful, financial management the town is in a strong financial position, has maintained an intact and skilled workforce, and continues to provide the level of service our residents, businesses, and visitors expect. As a member of the Select Board, I remain responsible annually for producing and managing a balanced budget, a Town-Wide Financial plan, and a Five-Year Capital Plan; all of which I will continue to do for the next three years.
As vice chair of the HHU School Building Committee, I look forward to the completion of the Hunnewell and Hardy schools.The Town Hall Interior Renovation Project will begin construction shortly and requires continued oversight. I will remain engaged and focused on each of these projects through completion.
I will continue to advocate for a new approach to planning that integrates economic development, housing, and sustainability. Wellesley faces important decisions regarding economic development and the need to ensure that there is a widely supported vision for Wellesley's future. There are opportunities for increased revenue through commercial growth and the right kind of residential construction. But what does that look like and what will town residents support?
It is only through an integrated approach that welcomes community participation that we can move forward with projects that diversify our housing options, support our retail districts by driving foot traffic into the businesses, and lowers our environmental impact by reducing vehicular use and by using sustainable building practices. An important first step will be to share our vision with the community actively seeking input and support through which projects can be designed that will succeed. Residents in the neighborhoods effected want to know what development will look like and whether they can support it. They want to know if we are listening and are we willing to respond to their concerns.
The town has committed to a sustainable future. I will work to ensure the implementation of the municipal sustainable building guidelines, electrification of municipal buildings when built or renovated, and work on a municipal vulnerability resilience plan. I support the foresight of the Municipal Light Plant to increase electrical supply capacity and solar-generated storage as examples of our ability and willingness to address critical issues. The town has prioritized mobility in our effort to reduce carbon emissions by moving toward a safe, supportive community for biking, walking, and reliable public transportation, and improved traffic management.
Wellesley has a remarkable future and a demonstrated track record of innovation and achievement. I believe by working together, we will continue to be a town that embraces challenges, welcomes new solutions, and remains a strong and vibrant community.
TSR: The issue of daytime government (town employees) vs. nighttime government (elected or appointed officials) responsibilities has come up often at Select Board meetings over the past year. How can the town most effectively share responsibilities between the town employees and elected officials?
Tom Ulfelder: The terms daytime and nighttime government are a popular way of referring to the critical distinction between the role and responsibilities of a board and the staff. I have extensive experience serving on and as a consultant to boards. Through my experience in successful organizations, I believe boards establish policies consistent with the organizations vision, mission, and strategic planning goals. The staff, on the other hand, oversees the day-to-day operation of the organization in line with board policies and guidance. Board members may be professionals in their personal lives, but we are not professional municipal managers. Members of the Select Board and the Select Board staff have very different roles. It isn't a question of sharing responsibilities. It is a question of how board members envision and formalize the fiscal year work plan and related policies that the professional staff implement and adhere to in daily operations. This relationship is interactive and requires communication between the staff and the board. The Select Board should focus on governance and support for the staff as they actively manage town operations. In doing so there is both clarity and consistency in the operation of town government.
TSR: How should voters reach you if they want more information?
Tom Ulfelder: Voters may reach me through www.electtomulfelder.com or through my email electtomulfelder@gmail.com.
---
Beth Sullivan Woods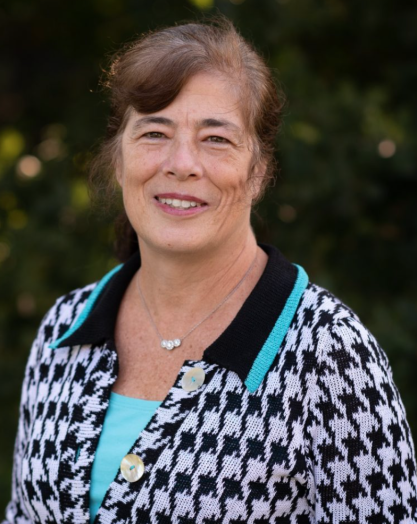 The Swellesley Report: Please introduce yourself to The Swellesley Report's readers.
Beth Sullivan Woods: Thank you Swellesley for providing this forum to provide the voters with insight about the candidates as they prepare to vote before or on March 7. My name is Beth Sullivan Woods and I have both very deep Wellesley roots and a passion for using my time and talent to help lead the Town as we make decisions that impact our future. I grew up in Wellesley with my seven siblings and was educated at Perrin, Upham, Wellesley Junior High and Wellesley High, as well as Brown University. My husband and I chose Wellesley as the town to raise our family in because of its many wonderful attributes; I am the proud mother of a senior at Wellesley High. Several of my family members—my mother and three siblings and their families—live in Wellesley.
Professionally, my background is in marketing research and strategic planning. I am entering my 22nd year operating my own business, working with clients in a wide range of business areas including healthcare, social justice, entertainment, and financial services. After leading the research and strategic planning departments at both Hill Holliday and Arnold Communications, I founded my own business in 2001. The professional skills that my clients value—critical thinking, listening, flexibility, responsiveness, problem solving, long-term vision and budgetary accountability—have been valuable to me in serving the Town as a member of the Select Board.
I believe strongly in civic engagement and volunteerism and have participated in local non-profits in several ways, including serving on the parent council and as a room mother at St. John School, as a member and board member of Wellesley Hills Junior Women's Club, and as a member and current president of Kiwanis Club of Wellesley.
In terms of involvement in Wellesley town government, I have served as a Town Meeting Member for Precinct D since 2009 and served three terms as an elected member of the Wellesley Free Library Board of Library Trustees including several terms as chair. I have served on the Select Board since 2017 and am seeking re-election to a third term. As a member of the Select Board, my responsibilities have included serving as the liaison to the Council on Aging, the Board of Health, the veteran community, the Celebrations Committee, the Recreation Board, Playing Fields Taskforce, and the business community.
I have an in-depth understanding of the town budget and finances, as well as strong working relationships with our town departments. I am committed to ensuring that resident voices and perspectives are heard and represented as we deliberate on issues that affect our community. I would very much appreciate the opportunity to continue to serve the community on the Select Board.
TSR: If elected, what do you hope to accomplish in your 3-year tenure as a Select Board member?
Beth Sullivan Woods:
a. Strengthening the level of transparency and inclusiveness in decision making. Keeping our community informed of decisions and issues that the town is addressing has become more challenging over the past several years. I believe that we need a stronger approach to keeping our community informed about upcoming decisions on a proactive basis and encouraging resident engagement. Decision making is stronger if it reflects the input of residents. Although local government meetings are streamed and recorded by Wellesley Media and Swellesley provides highlights of key discussions, we often hear that residents didn't know an issue had emerged until the decision process was well underway. Moving forward, we need to more collaboratively work with Swellesley, Wellesley Media, Charles River Chamber of Commerce, community groups, and our internal resources to proactively inform the community about issues and opportunities coming before the town government. I am committed to supporting a more robust communications plan that encourages an open and inclusive decision-making process which reflects the desires of the community.
b. Revisit and strengthen our support of the business community. For decades the Select Board has had a designated point person as liaison to the business community and I have been serving in this position. Three of the Select Board members recently voted over the strong objection of the business community to eliminate the formal support of the business community through a dedicated Board liaison role. This vote created concern among the business community about the value we place on this vital component of our town. Vibrant retail districts are an important part of Wellesley's identity and what residents value. I believe our Board should consider the message that this vote sent to our businesses and rethink how the Select Board and staff can collaboratively support the business community. There are important and distinct roles for the elected residents and the staff to play. The impact of the pandemic as well as the broader changes in the retail environment across the country have caused significant disruption for our businesses and the vibrancy of our retail areas. The recovery is underway, but it is a long process; the Town has made important and effective changes in bylaws and regulations to attract restaurants to support this recovery. I have served as the business liaison for several years and plan to continue to actively advocate for Wellesley merchants and our commercial property owners to support their growth and identify additional ways we can contribute to their ongoing vibrancy. The Select Board needs to be proactive in identifying policy changes and innovative ways to support new and existing businesses. As a Select Board member, I have led the initiative to update alcohol policies to make Wellesley more attractive for restaurants, identified the value of extending the free holiday parking time period the Town provides in the retail district, worked directly with the business leadership to implement a pilot event and communication program for the retail districts, and engaged local artists to enliven our downtown with art in the windows while our commercial landowners released the space. I have enjoyed a close working relationship with our merchants and look forward to collaborating with them on ways in which the town can strongly support their businesses, including regulatory and policy modifications.
c. Continuing to support fiscal prudence and responsible investments. Taxpayers have recently approved significant debt exclusions to fund the building of two new elementary schools; in addition, Town Meeting approved a full remodeling of the interior of Town Hall from existing cash reserves and inside the levy borrowing. These are three significant and important investments. At the moment, the Town is in a financially strong position in terms of cash reserves coming out of the pandemic. We are currently negotiating all of the Town union contracts for the next three years. These contracts will have a significant impact on our operating budgets in the coming years. We have several other important infrastructure investments on the horizon. We must plan and prudently budget to ensure that we fairly compensate our staff and that these future projects can be responsibly executed for the residents. I am committed to strong project vetting in terms of community buy-in, timing and financing strategies to avoid overrides as well as continuing to leverage our collaborative relationships with the other town Boards to manage the growth of our operating budgets.
d. Expanding our inter-departmental collaborations to identify and prioritize our budgets to address shifts in the community. Several years ago, it became clear that mental health and social service resources within town were insufficient to address the needs our Police, Fire, Health and Council on Aging departments were facing. I advocated for the creation of an interdepartmental working group to develop a plan which Town Meeting funded to more effectively meet the needs of our residents and employees. I believe there are more opportunities for the town to work collaboratively across department to strengthen our services. Key areas of interest include how to effectively encourage the development of housing options for our residents interested in downsizing as well as ways to better support new residents to town so they more fully use the resources available to them (the value of using the recycling at the RDF, the energy saving education and rebates offered by MLP and community groups, etc.)
TSR: The issue of daytime government (town employees) vs. nighttime government (elected or appointed officials) responsibilities has come up often at Select Board meetings over the past year. How can the town most effectively share responsibilities between the town employees and elected officials?
Beth Sullivan Woods: I believe the daytime/nighttime government terminology does not accurately present how the Town is structured or how it works most effectively. Our Town government follows Mass General Law and Town bylaws.
The Select Board serves as the Chief Executive Board of the Town, and as such, oversees all matters affecting the interest and welfare of the community, including the fiscal planning and financial health, public safety (police, fire, building), non-school infrastructure, appointments to key committees including those that manage the Council on Aging, the Youth Commission, the Zoning Board of Appeals, the Veterans Services Officer and the Historical Society. The 5-member Board exercises the authority outlined in the state and local bylaws, including those not specifically assigned by law to any other board or office.
The Select Board establishes policies, develops an annual balanced budget for the town, hires the Executive Director of General Government Services and oversees the governance and operations by managing the Director. Board members also serve as working members on task forces, subcommittees, and as liaisons. The individuals that volunteer to serve the community as elected representatives are accountable to the community for the activities of the government.
Our government works through a coordinated a strong relationship between the Board and the staff. The Board is responsible for providing clear vision, decision-making and direction for the staff. We are very fortunate to have long-term, committed, and talented staff that care about the town. They know how to work effectively with their Boards and manage daily operations at the direction of the Board. Our staff has the professional training and expertise to provide the Board with the information needed to make thoughtful and strategic decisions.
The leadership by the elected residents supported by the professional expertise of our staff has proven to be an effective model for the town over many years. It is a wonderful partnership that we have in town across elected Board leadership and professional staff that effectively stewards our town.
TSR: How should voters reach you if they want more information?
Beth Sullivan Woods: I am grateful for the opportunity to serve this wonderful town and would appreciate residents' support in voting on March 7 (or before using mail-in/early voting options.) I can be reached at bethsullivanw@gmail.com or 617-320-7344 and welcome the opportunity to engage with residents and members of our business community.