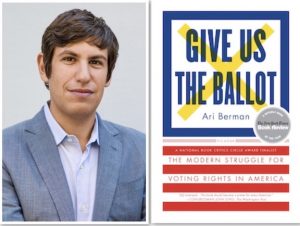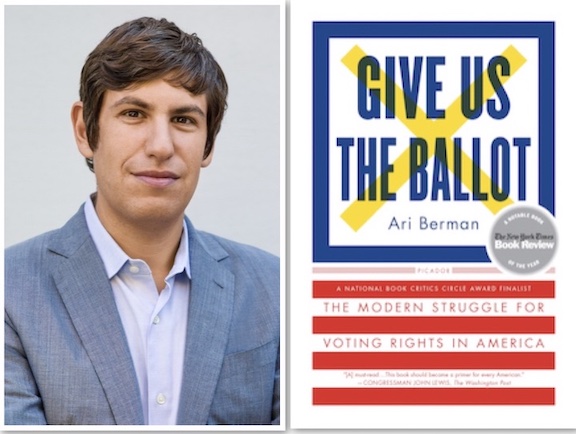 Author of Give Us the Ballot, by Ari Berman will be speaking on Tuesday, March 21, 6:30pm-8:30pm, at Tishman Commons in the Lulu Wang Campus Center at Wellesley College.
Tickets are $5 for this event. Register here.
Ari Berman is a journalist, national voting rights correspondent at Mother Jones, and Reporting Fellow at Type Media Center. Countless books have been written about the civil rights movement, but far less attention has been paid to what happened after the dramatic passage of the Voting Rights Act in 1965 and the turbulent forces it unleashed. Give Us the Ballot provides new insight into one of the most vital political and civil rights issues of our time.
This event is sponsored by World of Wellesley, in partnership with the League of Women Voters, Wellesley College and Wellesley Books. You can purchase a copy of Give Us the Ballot through Wellesley Books.
Previous WOW Community Book Reads
2022—Caste, Isabel Wilkerson
2021—When Getting Along Is Not Enough, Maureen Walker
2020—Killers of the Flower Moon, David Grann
2019—All the Real Indians Died Off, Roxanne Dunbar-Ortiz and Dina Gilio Whitaker
2018—The Color of Law, Richard Rothstein
2017—Born on Third Base, Chuck Collins
2016—Waking Up White, Debby Irving