We ventured beyond Wellesley over the holiday weekend to attend the 10th anniversary edition of the Boston Calling music festival, which delivered three days of fantastic music variety at the Harvard University sports fields. The Wellesley Square commuter rail station was busy with teens Instagramming wildly before the train came to take them to Boston Landing (check out our embedded Instagram posts below for a sampling of the music). Once we got to the venue, the crowds were huge, but the vibe was relaxed, and the weather was perfect for showcasing local, national, and international music talent. We took in 23 performances in all, with some others wafting through the air as we made our way from stage to stage.
Let's start with Couch, a local band eight members strong that got the Orange stage crowd moving and singing along on Sunday to their blend of pop, funk, R&B, jazz, and rock. Couch originally got our notice because its members include bassist Will Griffin and trumpeter Jeffrey Pinsker-Smith, both 2017 Wellesley High grads. Saxophone player Eric Tarlin's dad also grew up in Wellesley. We checked in with their excited families—and met exuberant lead singer Tema Siegel's dad, Steve from Newton—as they jostled for good views before the set started. They were all merch-ed up, and ready to sing and groove along for a setlist that mashed in everything from the Kings of Leon to Conjunction Junction. Couch had just jetted in from Las Vegas as part of a west coast tour, but looked and played fresh.
This wasn't just a friends and family crowd, as Couch offered something different for those not interested in the overlapping Queens of the Stone Age set at the festival. Siegel's dad pointed to a guy who said he'd discovered the band on a streaming service and then flew up from Florida to see them. The woman standing next to me said she and her partner were perusing the Boston Calling lineup that day, checked out Couch on Youtube, and were sold.
While this was a big crowd—tens of thousands attended the festival—Couch is looking forward to its biggest local audience yet with an all-ages show at Boston's Royale on Friday, Nov. 10.
Day 1: Friday, May 26
 

View this post on Instagram

 
An early-arriving crowd got Boston Calling 2023 at the Harvard University sports complex off to a spirited start, with solid crowds for the early acts. So did musical festival opener Alisa Amador, a local performer who covered Radiohead's "High and Dry." That boded well for the rest of the 3-day event featuring headliners Paramore, Foo Fighters and The Lumineers.
We enjoyed getting a chance to see Brooklyn's Razor Braids, a last-minute addition to the Boston Calling lineup. Standing out in red, the quartet rocked the main Green stage for an afternoon set featuring raucus guitars and some mean tambourine.
In a meet-up later in the press tent, we started off by quizzing the band on whether they knew anything about Wellesley, and sure enough, Jilly Karande said "I know Wellesley because of the school, Hillary went to Wellesley."  None of the band members did, though singer Hollye Bynum joked that she got rejected there ("Or I would have if I'd applied.").
This gig was right up there with the biggest stages for Razor Braids, which has also played locally at a house show and at O'Brien's Pub, a classic Harvard Ave joint in Allston/Brighton where The Swellesleys spent quality time back in their BU days. The Razor Braids didn't change their style for the big stage, other than Bynum said she could spin a couple times instead of just once with the extra space.
As for the band's all-red outfits, Bynum first joked that they were inspired by Solo cups, but actually, the band tried a bunch of monochrome colors and wound up sticking with red, her favorite color. "We're definitely an eye-catching display," one member chimed in. The band's name came from a brainstorming session in which the members sought something both feminine and soft, but also charged and aggressive, Bynum said.
Our interview got cut short for a good cause—a little girl bedazzled by the rockers, who wound up posing with the band members and doling out big hugs.
Razor Braids are readying a new album in the fall ahead of a west coast and European tour.
We split time between the Razor Braids' set and that from Zolita, who hits the tour circuit this week opening for Bebe Rexha. They'll be at the House of Blues in Boston on June 17 and Zolita will be armed with a new song called "Graves" that we chatted  about in the press tent the day after she performed at Boston Calling. That song is about someone screwing you over and you having some info on them that you could expose…but you take the higher road and move on, she said. "A lot of angst, a lot of angst. Angst is an easy thing to pull from…" she said.
I was surprised to see performers sticking around after there sets, but Zolita described it as "a once-in-a-lifetime chance to be on the same bill with so many incredible artists…so I like to stay if I can…I'm super stoked to see Alanis [Morisette] later." Performers can interact behind the scenes at an artist's village, said Zolita.
Zolita not only sings and plays guitar, but produces her own videos, putting her film studies at NYU to fantastic use. "I'm a storyteller first and foremost, so I love to explore different mediums, that's really important to me," Zolita said.
Zolita, who was born in New York and raised in California, says she's looking forward to exploring the United States this summer while touring with Rexha, whose music she loves.
I tried to sell her on seeing whether Wellesley College might be a future venue for her, noting that MUNA—a band Zolita loves—had recently played there. She said that sounded great to her.
So Class of '24, there you go.
Celissa grinded on guitar and made a wish for a blue guitar to match her dress and sunglasses.
The Beaches, from Toronto, really got things rockin' with their set on the Green stage, belting out tunes about needing to make money, and letting the crowd know that a couple of members were on the prowl. "Any Harvard hotties out there?" they asked.
The National, one of Mr. Swellesley's go-to mopey-but-clever indie bands, played an extended set after the Yeah, Yeah, Yeahs became the Nah, Nah, Nahs due to illness. Lead singer Matt Berninger looked particularly tortured on stage, with the band playing old bangers and its best songs from its new First Two Pages of Frankenstein album, though lightened up as he strolled through the crowd tethered by a seemingly endless mic cord and performed some impressive balancing atop a barrier.
Foo Fighters ended the night with a classic rock set, satisfying a huge crowd that looked to include lots of parents who seemed to have made deals with their kids to take them to the earlier set by former One Direction member Niall Horan (on the cusp of releasing new album "The Show") in exchange for the kids letting mom or dad rock out with the Foos, which ended with "Everlong." The set included tributes to the band's late drummer, Taylor Hawkins, including a cameo by Hawkins' son Shane on drums. For Boston Calling, getting the Foos was a coup, as this was only the band's second concert since Hawkins died in March 2022. The Foo Fighters played their hits as well as songs like "Rescued" and "Under You" from their new "But Here We Are" album, released a week after the Boston Calling set.
Always on the lookout for Wellesley angles, it was good to se Wellesley's Riceburg among the many food vendors at the show.
Day 2:  Saturday, May 27
 

View this post on Instagram

 
---
Things literally started to heat up on Day 2, after a chilly Friday night. The crowd was huge, and not just at the merch line, with people plopping down everywhere they could find a spot to take a load off for the marathon of music to come.
Celtics fans could be found in abundance, wearing their green, and perhaps skipping out at the end (like me) to catch the classic Game 6 action vs. the Heat.
We first checked out The Aces, an all-female pop/rock group from Utah that drew a big early crowd on the red stage, setting the pace for later acts and even bigger crowds. The Aces included brand new songs in their setlist as they ready to release a new album this week.
Welshly Arms, the band with a name closest to having "Wellesley" in it (the name apparently comes from a Saturday Night Live skit), didn't grab me on its recordings. But one of the beauties of this festival is seeing bands you otherwise might not check out live. The Cleveland blues-rock ensemble played a powerful set thanks in large part to contortionist guitarist and singer Sam Getz and the dynamic duo of Bri and Jon Bryant providing way more than backing vocals.
Singers were singing and doling out advice on Saturday, with Noah Kahan (who said he's been described as the Jewish Ed Sheerhan as well as Folk Malone—a play on Post Malone) playing before his biggest audience ever. "I've wanted to play this festival since I learned to play guitar," he said. Kahan also shared that his parents had him in therapy by age 8. Kahan said the therapy didn't work well in part because he wasn't cooperative, but in recent years has bought into it. "Every single person here should be in therapy," he said.
Actor Observer, a local band that provided a hardcore palate cleanser for those finding acts like Kahan or Mt. Joy too chill, prefaced its song "Man, Enough," with a public service announcement that guys need to get their stuff together and not take things out on others.
Singer-songwriter Joy Oladokun did my soul some good when she did something I find too rare at festivals—she invited a member of another act to join her on stage. In this case, it was a joyful occasion, as Joy invited Mt. Joy's Matt Quinn to double up with her. She observed after asking attendees how they were doing that the answer is never "Good," but always "Wooooo!"
Fletcher, playing the blue stage that has stately Harvard Stadium and the Boston Calling ferris wheel for backdrops, ran into sound issues early on. She said she needs to work on her stand-up material for moments like that, but "I don't have any F****n jokes." She did ask if there were any Harvard grads in the crowd, and that elicited "Boos." Fletcher then proceeded with tunes, and once the sound issues got sorted out she had everyone bopping along.
Boston Calling acts 99% of the time start and end on time, but Alanis Morisette (I passed a billboard for the musical "Jagged Little Pill" on my way to the festival venue) got a late start. The sound got off to a slow start on the red stage, so I made my way over to The Flaming Lips, who were playing their album "Yoshimi Battles the Pink Robots" in its entirety in what was supposed to be a 20th anniversary gig that turned into a 21st anniversary gig.
Indeed, there were big inflatable pink robots on the stage that inflated and deflated, along with a giant rainblow, sparkly disco ball, and lots of confetti, including a bunch that materialized from a giant green bouncy ball after it popped.
Some of the confetti was actually in the shape of pink robots—nice touch.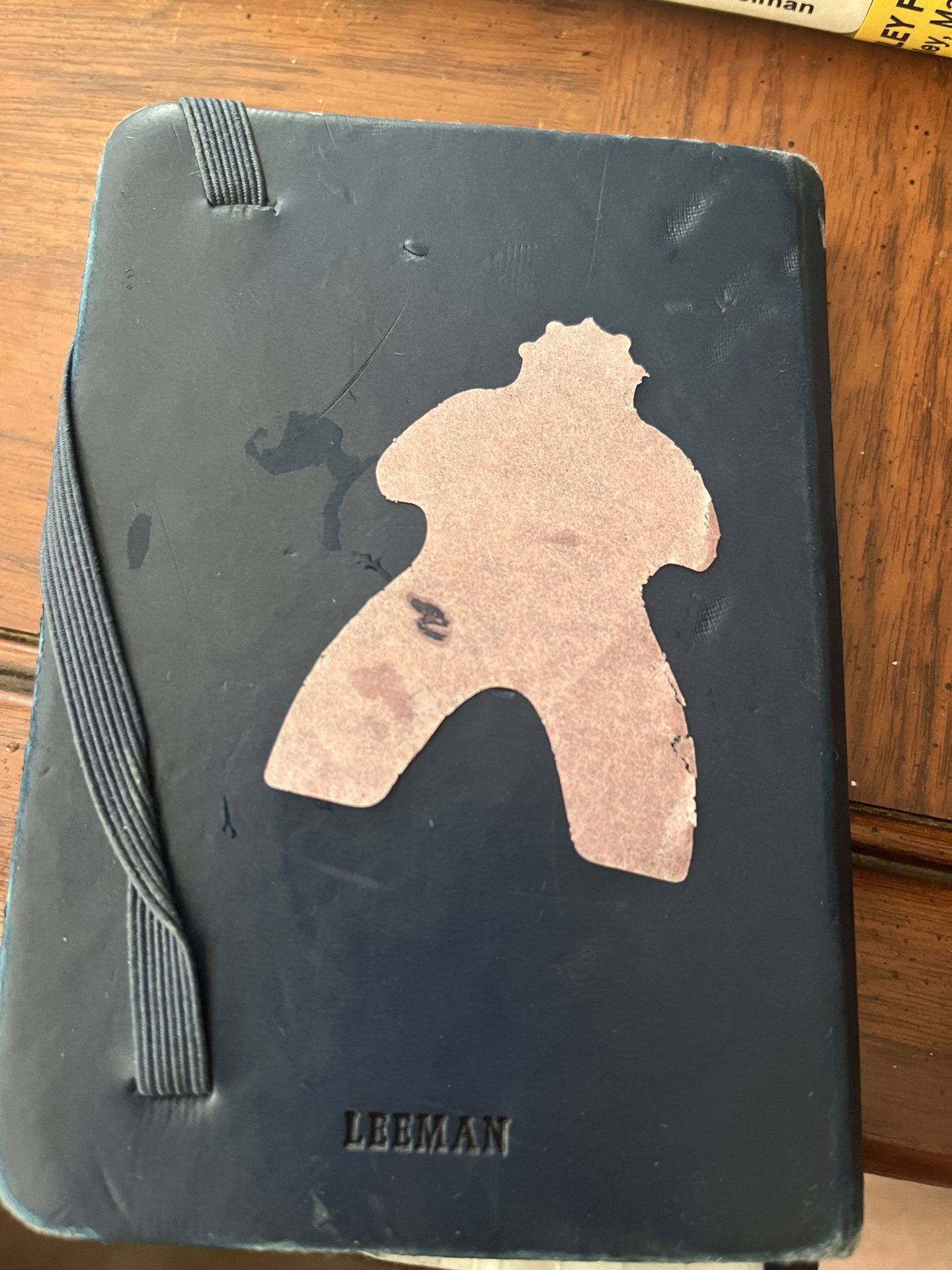 A beautiful ending to a beautiful day.
Day 3: Sunday, May 28
 

View this post on Instagram

 
The four teenagers comprising the Linda Lindas got things off to a punky and happy mood on Sunday with a set that brought smiles to the faces of all ages attending their set. A mosh pit swirled in the middle of the crowd, while moms and young daughters could be seen dancing along the edges. The band is soaking up its popularity, which should only increase as it heads out on tour with Boston Calling headliner Paramore.
With temps in the '80s, we played things smart and sought some early relief in the shaded press tent, then ventured on.
We made a pit stop at the Orange stage, for local acts, to catch Sorry, Mom in action where the lead singer nearly got a tot on stage for some tambourine action.
Bleachers kept the party going with its saxophone-infused set of pop-rock anthems, with lead singer Jack Antonoff urging fans to get up on its each other's shoulders for one song, and introducing three giant inflatable tomatoes for another. Earlier in the set, Antonoff brought his guitar-wielding dad on stage, and Against All Odds, also invited Boston Calling performer Joy Oladukon to join him for a Phil Collins cover.
We went old school at the Blue stage for a reunited Walkmen set, with raspy-voiced Hamilton Leithauser yelping familiar tunes (at least to me), and sharing that he was not "Harvard material." He attended, then dropped out of, BU.
After the Couch set, I headed back to the Blue stage to hang for a bit with Australia's King Gizzard & the Lizard Wizard, which picked up where the Flaming Lips left off the night before. They jammed, and jammed, and jammed into twilight. After being COVID-canceled at the last minute last year, the band walked on stage this time around with "We finally made it!"
I was excited to score a spot on one of the comfy inflatable chair things and give my weary legs a break for that show.
The grand finale took place back on the big Green stage, with Hayley Williams leading Paramore through its old and new material in a set punctuated with a spectacular streamer display and the plucking of a superfan from the crowd to join Williams for a number (turns out they literally shared the same stylist). Paramore ended with the song "This is Why" [I don't leave the house], though events like this will keep us leaving it…
Aftermath: Realized after the weekend that I had an earplug stuck in my right ear (thought I'd just lot it, but then felt irritation while trying to sleep). Shout-out to AFC Urgent Care in Natick on Rte. 9 west for unplugging me quickly & painlessly. Just ordered new earplugs without detachable pieces…
Special thanks to Chris, Alexandra, Julie & the rest of the 44 Communications team for another smooth operation from the press side of things at the show.
---
Interested in having Swellesley attend your event? Let us know at theswellesleyreport@gmail.com