Upcoming author and book events in Wellesley:
Thursday, May 7, at 7pm: The Wellesley Free Library will host Dan Levitt, author of What's Gotten Into You: The Story of Your Body's Atoms, from the Big Bang Through Last Night's Dinner. The book tells the startling tale of scientific discovery that allows us to trace the epic odysseys of your atoms from the Big Bang to you. In conversation with Toby Lester, author of DaVinci's Ghost and The Fourth Part of the World: The Race to the Ends of the Earth, and the Epic Story of the Map that Gave America Its Name.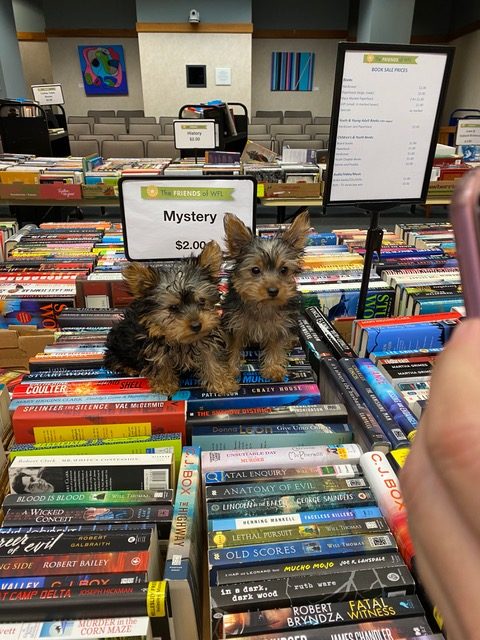 Wednesday, May 10, 9:30am: Join the Wellesley College Alumnae of Boston at the Gardens of Elm Bank, 900 Washington St., Wellesley. The Spring Authors on Stage program will feature three engaging writers (an art historian, a memoirist, and a novelist) and their just-published books. There is a fee to attend this event.
Thursday, May 18, 4:30pm: At Wellesley Free Library, come talk with Newbery Award-winning author Lauren Wolk, author of Wolf Hollow, My Own Lightning, and Beyond the Bright Sea.
Books in Bloom
The Wellesley Free Library Foundation will celebrate spring with Books in Bloom, May 12-14. Stop by and view stunning floral interpretations of your favorite books by talented local florists. An opening night reception on May 12, 6:30-9:30pm (21+, ticketed event) will feature an open bar, live music by the Wellesley High School MTB Jazz Trio, and a raw bar presented by Wellesley's own Row 34 chef-owner Jeremy Sewall.
Proceeds from the event help The Library Foundation to fund enhancements such as expansion to the library's collections in the form of new databases, evolving materials formats, expanded reference materials, and more.
Floral arrangements will be on view through Sunday, May 14.
More authors visiting Wellesley
Wellesley Books also has a line-up of authors coming in May. Some events require registration and a fee, so check ahead of time. Coming to town: Jamie Harper and Heather Lang (Supermoms! Animal Heroes); Suzy Levinson (Animals in Pants) and Lisa Perron (About My Love for You); Brant MacDuff, taxidermist and conservation historian, to discuss his new book, The Shotgun Conservationist: Why Environmentalists Should Love Hunting; Rinker Buck to promote the paperback release of his 2022 book, Life on the Mississippi: An Epic American Adventure; and Karin Lin-Greenberg to discuss her new novel, You Are Here. In conversation with Whitney Scharer, author of The Age of Light.
Free books
The Wellesley RDF books area is always there for you, ready to accept those books you're ready to pass on to others, or for your browsing pleasure. That spot with its sagging shelves, crammed with books in no particular order, is one of our Wellesley happy places.
---
Please send tips, photos, ideas to theswellesleyreport@gmail.com