Don't miss New York Voices, performing alone and in performance with the WHS Rice Street Singers and the 2:00 Jazz Band on Thursday, May 11, 7pm, at the WHS Katherine L. Babson, Jr. Auditorium.
New York Voices, a Grammy Award winning ensemble, has performed throughout the world alone and with jazz artist greats such as the Count Basie Orchestra, Bobby McFerrin, Nancy Wilson, and Jon Hendricks.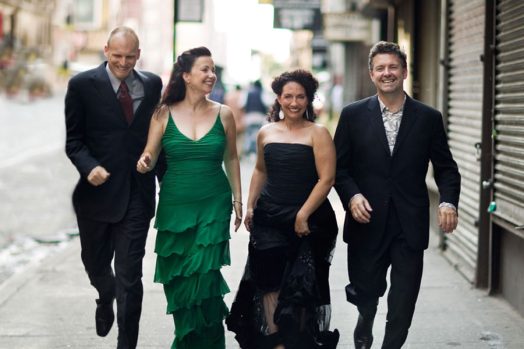 The group is passionate about sharing the vocal jazz art with the next generations of musicians and annually hosts the New York Voices Jazz Camp, and outreach concerts.
Tickets are $10 general admission.
More music in the air
Spring Orchestra Concert
Wednesday, May 17, 2023
7pm-8pm
WHS Katherine L Babson Jr Auditorium
From the Fiske School Music Around the World concert to the third grade Recorder Extravaganza, the grades 7 & 8 Band Concert, and more, Wellesley's student musicians are putting in their final end-of-year performances. Schedule of what's going on in the WPS arts here.