The Tolles Parsons Center this week hosted Wellesley resident Marcell Bhangoo, VP of Client Services for the Boston Red Sox, and she came packing her collection of World Series rings.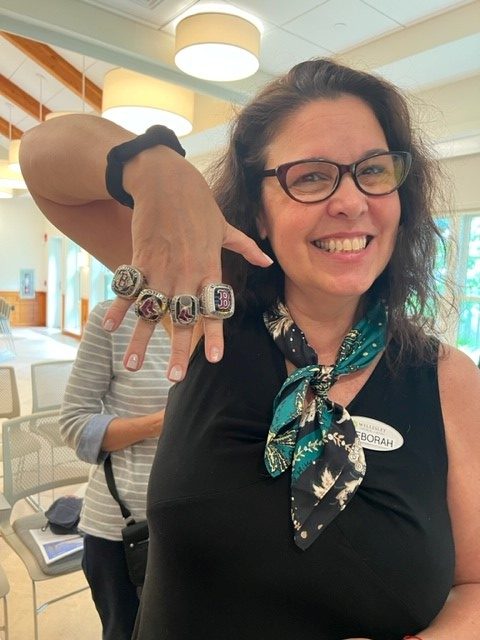 Bhangoo spent more than an hour detailing for seniors her career as a Red Sox executive, and let attendees try on her rings for size.
She had a receptive audience, including those who brought their Sox stuff, including a children's book published by one patron, and collections of photos at Fenway by others.
The Sox also donated game tickets and paraphernalia as raffle prizes.
The Council on Aging's Kevin McDonald said this was one of the organization's best attended events since the start of the pandemic.
---