Shop at Wellesley Marketplace on Saturday, Nov. 18—200+ artists coming
The 45th annual Wellesley Marketplace will be held Saturday, Nov. 18, 9am-4pm, at Wellesley High School, 50 Rice St. More than 200 local artisans, boutique owners, and craftspeople will help you mark the start of the holiday shopping season at this fine arts and holiday fair.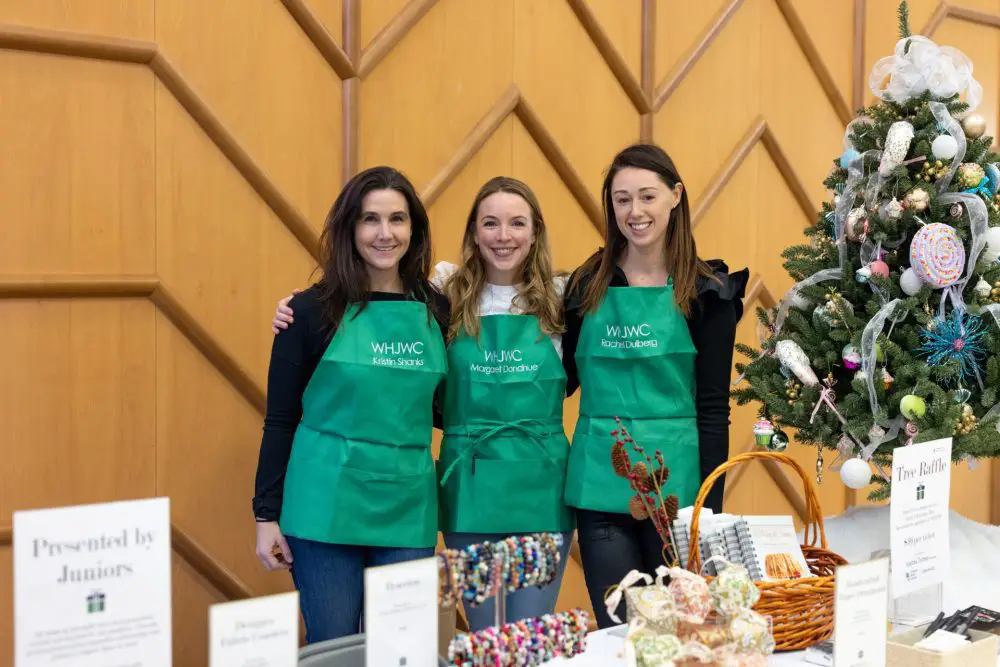 Wellesley Marketplace is an annual retail favorite for those seeking unique, locally made gifts for family and friends. Local artists from New England will offer a full range of decor and gift items, including fine art, gourmet foods, hostess and teacher gifts, jewelry and clothing, home accessories, ornaments and children's toys.
Generations of shoppers have returned again and again to this Boston-area holiday market. It is a great way to shop local while supporting the community.
NEW this year: in addition to parking at Wellesley High School, there will be a shuttle bus from Babson College to the event, ensuring ample parking for all shoppers.
Get your tickets here for Wellesley Marketplace. Marketplace is one of three fundraisers coordinated by the Wellesley Hills Junior Women's Club (WHJWC), and all proceeds generated are used to provide scholarships for deserving local students, as well as grants for organizations and programs that provide education, enrichment and essential services to our local population. Last year, WHJWC awarded over $90,000 in college scholarships to 32 deserving Wellesley students, and donated $85,000 in grants to 34 Wellesley-area community groups.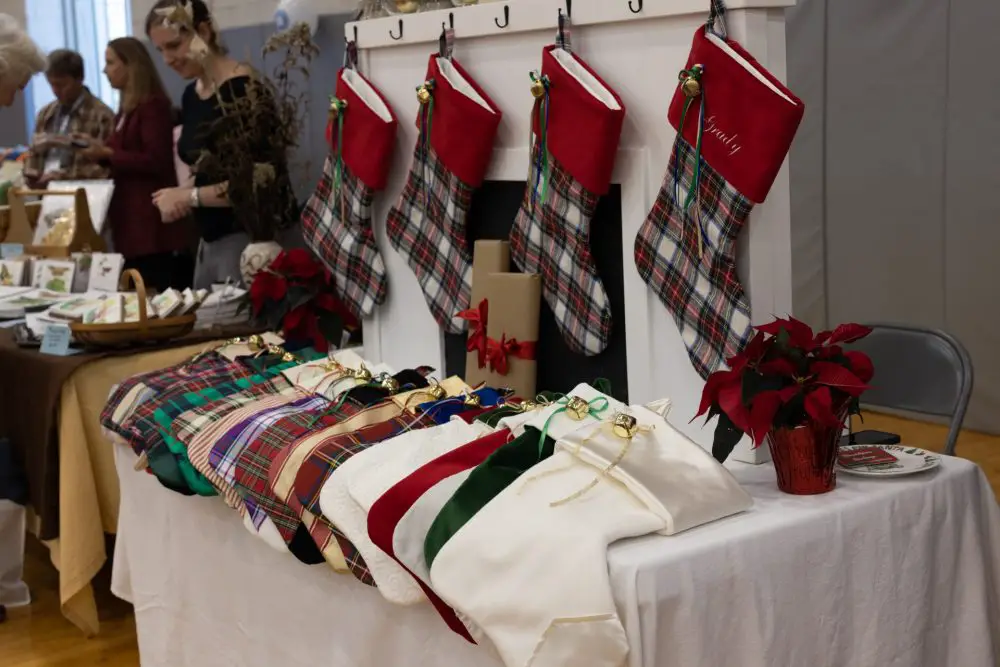 "I am so excited to be celebrating 45 incredible years of Wellesley Marketplace this fall! The collection of artisans and vendors we have slated are top-notch, and there really is something for everyone," said Kristin Shanks, WHJWC President.
"Not only is Marketplace an amazing community event, it's our biggest fundraiser of the year. All of the fundraising we do as a club allows us to support students in need of financial support and organize key programs that have a positive impact in the community. I cannot wait to see the turnout and support this year!"
Proper Table, MG Shells, Bottle Branch and Paper & Presents are just a few of the vendors signed up for the event. Also, be sure to visit the "Premier Merchants," who have graciously agreed to donate a portion of their proceeds from Marketplace sales to support the fundraising initiatives of WHJWC.
"I am excited to participate another year as a vendor in the Wellesley Marketplace. This is the market where I launched my brand two years ago, and it is always a pleasure to participate in it and to give back through our contribution to WHJWC. The organization of this event is incredible, and the wonderful shoppers make this event one of the most magical markets in Boston. I can't wait to see everyone in November!" Elena Guisasola, owner of Biccara Handmade said.
"Wellesley Marketplace is the kind of holiday boutique we love the most," said Dean Bingham, of Dean's Sweets. "It's energetic and fun, with products you can't find anywhere else. It's definitely worth the drive from Maine. We are honored to be a part of it!"
Marketplace would not be possible without the generous support of our Corporate Sponsors: Teri Adler at MGS Group Real Estate, Needham Bank and our Community Sponsor: Roche Brothers.
Quick facts about Wellesley Marketplace
1. 1976: First year of Wellesley Marketplace
2. Marketplace raised nearly $125K last year, distributed to worthy recipients and organizations in the community in the form of grants and scholarships
3. More than 2,000 shoppers attend each year to shop from over 200 vendors.
4. "Premier merchants" are vendors who donate a portion of their proceeds from Marketplace sales to WHJWC fund for local grants and scholarships.
5. Date: Saturday, Nov. 18, 2023; Time: 9am-4pm; VIP ticket holders only from 9am-10am.
6. Where: Wellesley High School, 50 Rice St, Wellesley, MA 02481. Overflow parking is available at Babson College
7. Buy tickets online here: VIP admission tickets are $25 (provides early entry from 9am-10am and a complimentary tote bag). Purchase general admission tickets for $15 tickets ahead of time online, or pay $20 at the door.
8. For updates, announcements and featured vendors, follow @wellesleymarketplace on Instagram or @wellesley-marketplace on facebook.
 About the Wellesley Hills Junior Women's Club
The Wellesley Hills Junior Women's Club is a group of committed women who work together to help those in need in our community. We know that even in a community that is thriving, not everyone's basic needs are being met. We work together to fill those gaps by providing needed volunteer support, funding, scholarships and donated items. Since 1944, WHJWC has provided
women a way to work together to meet the needs of their time. We provide women a fun and meaningful way to get to know other women and to give their time to their community. We are well known for our generous grants and scholarship programs and our dynamic fundraising events that celebrate our community. For more information about our annual fundraisers and charitable giving, please go to www.whjwc.org.