Submit your event/s. Note that we limit event listings mainly to free or inexpensive public events in Wellesley, such as talks, films, theatre productions, concerts, etc.  This is not a place for businesses to promote themselves, their classes, etc. Please don't submit events that run for weeks and weeks. We approve event listings before they go live, typically within 24 hours.
No business sales, trunk shows, etc. (those would be paid advertisements). Please go easy on the ALL CAPS, exclamation points!!!!, etc.
Click here if you're looking to advertise on our site, including ads that appear within the calendar.
We also appreciate any contributions to support our independent journalism venture.
Thanks, Deborah & Bob

Actor Sope Aluko at Wellesley College
September 20, 2018 @ 7:00 pm

-

9:00 pm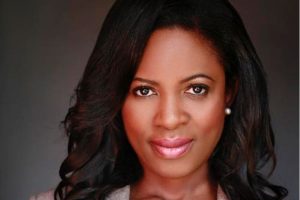 Acclaimed Nigerian actor Sope Aluko will give an interactive lecture at Wellesley College on Thursday, September 20 at 7pm in the Library Lecture Room. She will discuss the making of Black Panther, in which she appeared, and the challenges of race and gender in Hollywood and the entertainment industry in general. Aluko will cover her background and journey through the academic, professional, and business aspects of acting as well as its challenges and triumphs.
She will probably be joined after her presentation by another actor for a conversation about their careers in the entertainment industry, on stage, film and behind the camera. This will be a unique opportunity for Wellesley students to meet an actor who understands the creative and artistic dimensions of performance and the importance of developing artists in general, especially female artists of color.
If you can't make the lecture you can catch Aluko as Dr. Rosie Collins in her upcoming film Venom (superpowers, alien parasites), out in theaters on October 5, also with Woody Harrelson, Tom Hardy, and Michelle Williams.
Aluko recently wrapped up work on feature film The Best of Enemies, a civil rights drama, also with Sam Rockwall. She has appeared on TV in Parks and Recreation, Law and Order, SVU; and The Mindy Project.
EVENT: "Black Panther: Race and Gender in Hollywood" by Sope Aluko, actor, Black Panther
WHEN: September 20, 7pm
WHERE: Library Lecture RoomThis event is free and open to the public.