Submit your event/s. Note that we limit event listings mainly to free or inexpensive public events in Wellesley, such as talks, films, theatre productions, concerts, etc.  This is not a place for businesses to promote themselves, their classes, etc. Please don't submit events that run for weeks and weeks. We approve event listings before they go live, typically within 24 hours.
No business sales, trunk shows, etc. (those would be paid advertisements). Please go easy on the ALL CAPS, exclamation points!!!!, etc.
Click here if you're looking to advertise on our site, including ads that appear within the calendar.
We also appreciate any contributions to support our independent journalism venture.
Thanks, Deborah & Bob

Milestone Church, Christmas Eve worship
December 24, 2019 @ 4:30 pm

-

5:30 pm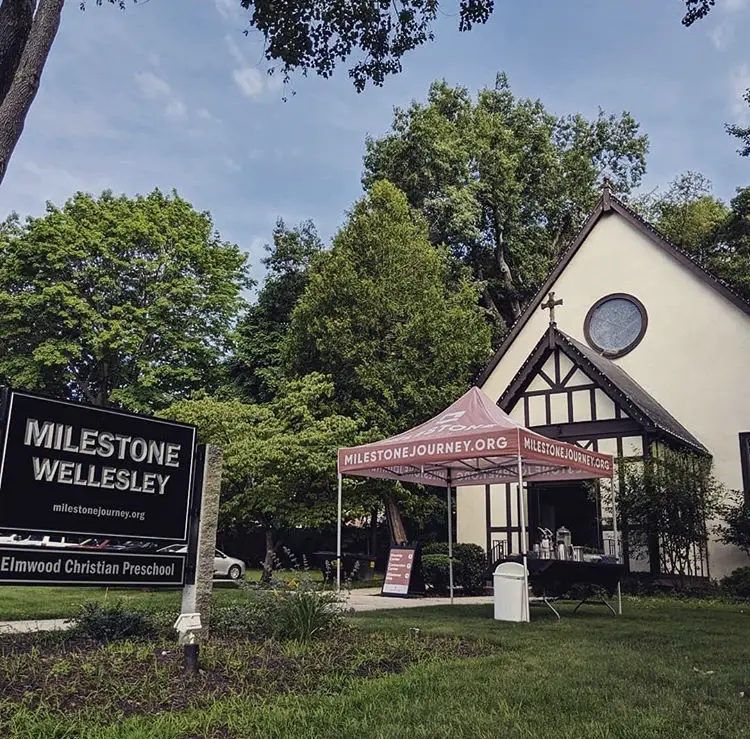 Join Milestone Church as we host a very special Christmas Eve Celebration for the whole family. Live music, candlelight, Christmas message, and don't miss our extravagant cookie bar with a variety of cookies, hot cocoa, apple cider, and more!
Tuesday, December 24, 2019, at 4:30 pm
About Milestone Church
Milestone Church is located at 42 Elmwood Road. Milestone identifies as a life-giving Bible-based Christian church. Pastor Mudd and his wife Holly were married in 2006 and have five children: Makayla, Adalynn, Louie, Zachary, and Rhett.
Milestone holds weekly Sunday services at 9am. Adults attend services at the Worship Center, and there are coffee and refreshments available. Kids (babies through grade 5) go to the Milestone Kids program where they participate in Bible-based activities. There are also activities for teenagers outside of Sunday mornings.
Elmwood Christian Preschool is affiliated with the church and operates out of three classrooms and a playground located on church grounds. Starting in Fall 2019 the preschool will offer a transitional kindergarten program in addition to their programs for children from ages 2.9.
There is an additional Milestone campus at 217 West Central Street in Natick.  You can learn more by visiting www.milestoenjourney.org
MORE: