Submit your event/s here. Note that we limit event listings mainly to free or inexpensive public events in Wellesley, such as talks, films, theatre productions, concerts, etc.  This is not a place for businesses to promote themselves, their classes, etc. Please don't submit events that run for weeks and weeks. We approve event listings before they go live, typically within 24 hours.
No business sales, trunk shows, etc. (those would be paid advertisements). Please go easy on the ALL CAPS, exclamation points!!!!, etc.
Click here if you're looking to advertise on our site, including ads that appear within the calendar.
We also appreciate any contributions to support our independent journalism venture.
Thanks, Deborah & Bob

Newton-Wellesley Hospital hosting Purple Flag Event
September 13 @ 12:30 pm

-

1:30 pm
Newton-Wellesley Hospital hosting Purple Flag Event in remembrance of Massachusetts residents lost to opioid crisis.
When:     Wednesday, September 13 at 12:30 pm
Where:    Newton-Wellesley Hospital – Front Lawn, 2014 Washington St, Newton
Who:        Hospital officials, Middlesex County District Attorney Marian Ryan, and impacted families
Why:        To remember the 2,357 lives lost in Massachusetts to opioid-related overdose in 2022 (2.5% increase) and to help prevent opioid addiction, promote recovery, and support treatment access for all.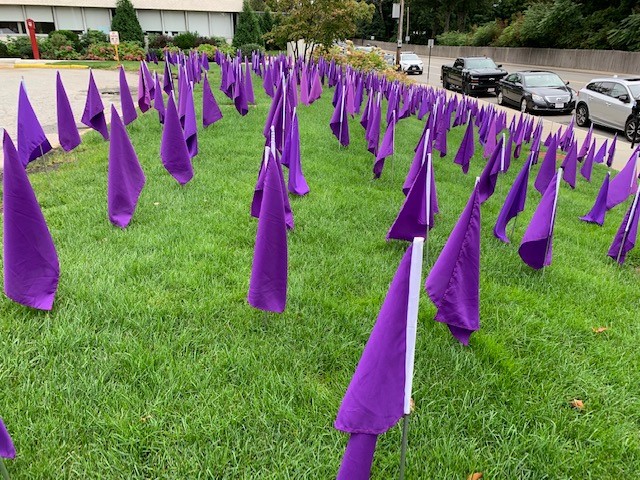 ---
Please send tips, photos, ideas to theswellesleyreport@gmail.com 
Related Events