Submit your event/s. Note that we limit event listings mainly to free or inexpensive public events in Wellesley, such as talks, films, theatre productions, concerts, etc.  This is not a place for businesses to promote themselves, their classes, etc. Please don't submit events that run for weeks and weeks. We approve event listings before they go live, typically within 24 hours.
No business sales, trunk shows, etc. (those would be paid advertisements). Please go easy on the ALL CAPS, exclamation points!!!!, etc.
Click here if you're looking to advertise on our site, including ads that appear within the calendar.
We also appreciate any contributions to support our independent journalism venture.
Thanks, Deborah & Bob

Sustainable Building Guidelines public hearing
January 20, 2020 @ 7:00 pm

-

8:30 pm
The Wellesley Sustainable Energy Committee (SEC) is proposing Sustainable Building Guidelines for future municipal building projects and private development on Town land.
A public hearing on these guidelines is planned for Wednesday, January 20 at 7 p.m. in the Great Hall at Town Hall.
Residents are invited to attend and review the guidelines, ask questions and give feedback.
The SEC plans to ask the Board of Selectmen, School Committee, Library Trustees, Municipal Light Plant, Board of Public Works, Recreation Department and Natural Resources Commission to adopt and sign these guidelines prior to the 2020 Annual Town Meeting in March.
Questions? Visit the SEC webpages for more information or email Marybeth Martello, SEC Administrator.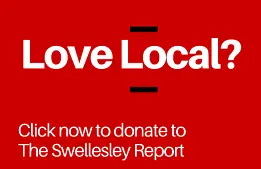 Related Events