Submit your event/s. Note that we limit event listings mainly to free or inexpensive public events in Wellesley, such as talks, films, theatre productions, concerts, etc.  This is not a place for businesses to promote themselves, their classes, etc. Please don't submit events that run for weeks and weeks. We approve event listings before they go live, typically within 24 hours.
No business sales, trunk shows, etc. (those would be paid advertisements). Please go easy on the ALL CAPS, exclamation points!!!!, etc.
Click here if you're looking to advertise on our site, including ads that appear within the calendar.
We also appreciate any contributions to support our independent journalism venture.
Thanks, Deborah & Bob

Wellesley 5th Grade Teen Center
May 19, 2018 @ 7:00 pm

-

9:00 pm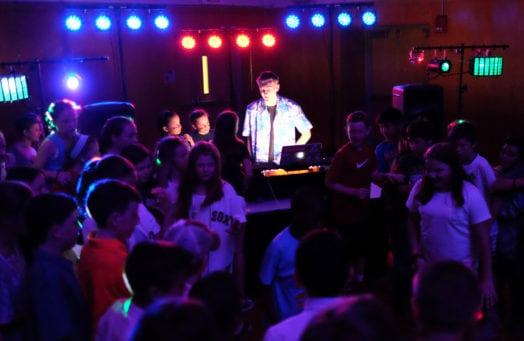 Wellesley 5th Grade Teen Center, Saturday May 19th, 7pm – 9pm @ Wellesley Middle School.  Calling All 5th Graders! The Wellesley Teen Center is running a special 5th grade only Red Sox themed event @ WMS! Enjoy DJ & Dancing, Dodgeball, Photobooth, Wii, and awesome new games includingRound the World Ping Pong, Oversized Jenga, Foosball and Double Dutch.
Pizza, snacks, and drinks are available for purchase at the snack bar at the event.
Everyone who attends is entered once into our "Red Sox Crazy" Raffle
Grand Prize: Premium Ticket Package for a 2018 Red Sox vs. Yankee Game
Additional prizes include hats, shirts, bobbleheads, and much more! (Additional entries available for purchase at event for $2 each or 3 entries for $5)
The Wellesley Teen Center 5thGrade Event is for Wellesley Public School 5thgrade students (including Boston Students) and Wellesley residents enrolled in 5thgrade atprivate schools. There is a one-time registration fee of $50.  Please contact [email protected]for help waiving this fee. All students who want to attend should be able to. There will be a $5 fee collected at the door for this dance and all future dances during 6th, 7th and 8th grade.
To Register your child, please visit:  https://webtrac.wellesleyma.gov/wbwsc/webtrac.wsc/wbsearch.html?xxmod=ar&xxactivitynumber=533390
Parent volunteers are needed for this event to help at check-in at the beginning of the dance (45 minute time commitment) and help staff our snack bar (anywhere between a 1 to 2 hour time commitment between 7 and 9 pm). To volunteer at the event contact [email protected]
Drop off and pick up will be at the Wellesley Middle School auditorium entrance on Donizetti St.  Starting at 7:00pm – Pickup at 9:00 pm