Submit your event/s. Note that we limit event listings mainly to free or inexpensive public events in Wellesley, such as talks, films, theatre productions, concerts, etc.  This is not a place for businesses to promote themselves, their classes, etc. Please don't submit events that run for weeks and weeks. We approve event listings before they go live, typically within 24 hours.
No business sales, trunk shows, etc. (those would be paid advertisements). Please go easy on the ALL CAPS, exclamation points!!!!, etc.
Click here if you're looking to advertise on our site, including ads that appear within the calendar.
We also appreciate any contributions to support our independent journalism venture.
Thanks, Deborah & Bob

Wellesley College Guild of Carillonneurs: Cari-Radio Open Tower
February 22, 2020 @ 2:00 pm

-

4:00 pm
Pop and movie music in honor of the Oscars. The Wellesley College Guild of Carillonneurs carries on the tradition of bell ringing, which has continued since the carillon was first installed in 1931. All Carillon events are held at Galen Stone Tower on the college campus. Listen from the academic quad or from Founders 305.
Free and open to the public. More info.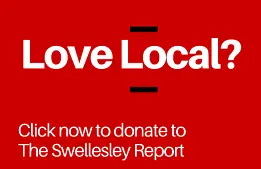 Subscribe to get Swellesley's daily email newsletter