Submit your event/s. Note that we limit event listings mainly to free or inexpensive public events in Wellesley, such as talks, films, theatre productions, concerts, etc.  This is not a place for businesses to promote themselves, their classes, etc. Please don't submit events that run for weeks and weeks. We approve event listings before they go live, typically within 24 hours.
No business sales, trunk shows, etc. (those would be paid advertisements). Please go easy on the ALL CAPS, exclamation points!!!!, etc.
Click here if you're looking to advertise on our site, including ads that appear within the calendar.
We also appreciate any contributions to support our independent journalism venture.
Thanks, Deborah & Bob

Wellesley Democratic Town Committee meeting
January 7, 2020 @ 7:00 pm

-

9:00 pm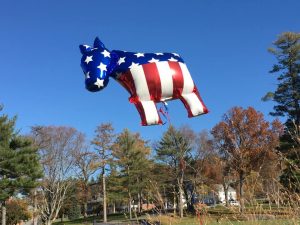 The Wellesley Democratic Town Committee will hold its monthly meeting on Tues., January 7, 7pm, at the Wellesley Community Center at 219 Washington St. The speaker is to be announced.
About The Event
7pm Social Hour
7:30pm Business Meeting
8pm Presentation
The Wellesley Democratic Town Committee (WDTC) is the local, grassroots branch of the Democratic Party. We are established under the authority of the General Laws of Massachusetts (Ch. 52, § 2) and the Charter of the Massachusetts Democratic Party. Under this, we advocate for the ideals of the Democratic Party locally, statewide, and nationally. Our Platform, as approved at the 2017 Convention, may be viewed online. (The previous edition, from 2013, is also available).
​

Meetings

Monthly meetings (except during the summer) feature well-known guest speakers and engaging conversation. You will learn about what's happening in Wellesley, on Beacon Hill, and in Washington by joining the Committee. We frequently discuss the noteworthy political news of the day and have politicians and academics join us. This is your chance to get involved in Wellesley, move the Democratic Party forward, and engage in the issues that affect us all. If this interests you, please explore our site and consider applying to be an Associate Member of our Committee.
​

Composition of the Committee

The WDTC is the local branch of the Democratic Party. We have three types of members:
Ex Officiis Members: Voting members by virtue of service on the Democratic State Committee and residence in Wellesley.

Elected Members: The majority of the membership is elected during the quadrennial Presidential Preference Primary. There are 35 Elected Members and they serve four year terms.

Associate Members: The Committee also internally elects Associate Members. These individuals assist the Committee in its work. There is no limit to the number of Associate Members.
​Vacancies in the Committee are filled by vote of the WDTC. Associate Members are the first candidates for filling any vacancies. The Committee also employs an Executive Board to manage the day-to-day activities of the WDTC. All members of the Committee are enrolled Democrats.
​All registered Democrats and those who are unenrolled ("independents") are invited to attend WDTC events. Any Democrat in Wellesley is eligible to join the Committee.