Submit your event/s here. Note that we limit event listings mainly to free or inexpensive public events in Wellesley, such as talks, films, theatre productions, concerts, etc.  This is not a place for businesses to promote themselves, their classes, etc. Please don't submit events that run for weeks and weeks. We approve event listings before they go live, typically within 24 hours.
No business sales, trunk shows, etc. (those would be paid advertisements). Please go easy on the ALL CAPS, exclamation points!!!!, etc.
Click here if you're looking to advertise on our site, including ads that appear within the calendar.
We also appreciate any contributions to support our independent journalism venture.
Thanks, Deborah & Bob
Views Navigation
Event Views Navigation
2 events,
Date: January 24th, 31st, and February 14th Time: 9:00AM-11:00AM Location: 888 Worcester Street, Suite 160 Or Join by Zoom Come with questions about living with wetlands, invasive species removal and wetland permitting questions. RSVP for in person here: Click Here For In Person Sign Up Link Zoom link 9:00-9:45 Click Here Zoom link 10:00-10:45 Click Here
Families Eat Together is a new initiative from the Wellesley Health Department promoting the value of family mealtime. Explore different ways we can engage in conversation, remove obstacles to getting to the table, and enjoy uninterrupted family time. The program kicks off with a virtual presentation from the co-founder of The Family Dinner Project, Dr. Anne […]
1 event,
The deadline for submitting applications for the the Wellesley Hills Junior Women's Club (WHJWC)  2023 grants awards cycle is Feb. 1, 2023. You can find a link to the application under the Grants tab at whjwc.org  
4 events,
A LWVW public meeting with Rep. Alice Peisch will be held at Wellesley Free Library -- Main Branch 530 Washington St. on Feb. 4, 10:30am-12:30pm.
Join state Rep. Alice Peisch as she explains the life cycle of a bill through committee and beyond, and how you can advocate for policy change. The event takes place on Saturday, Feb 4, 11am-12:30pm, at Wellesley Free Library's main branch (530 Washington St.) This presentation is free and open to the public. Registration is […]
3 events,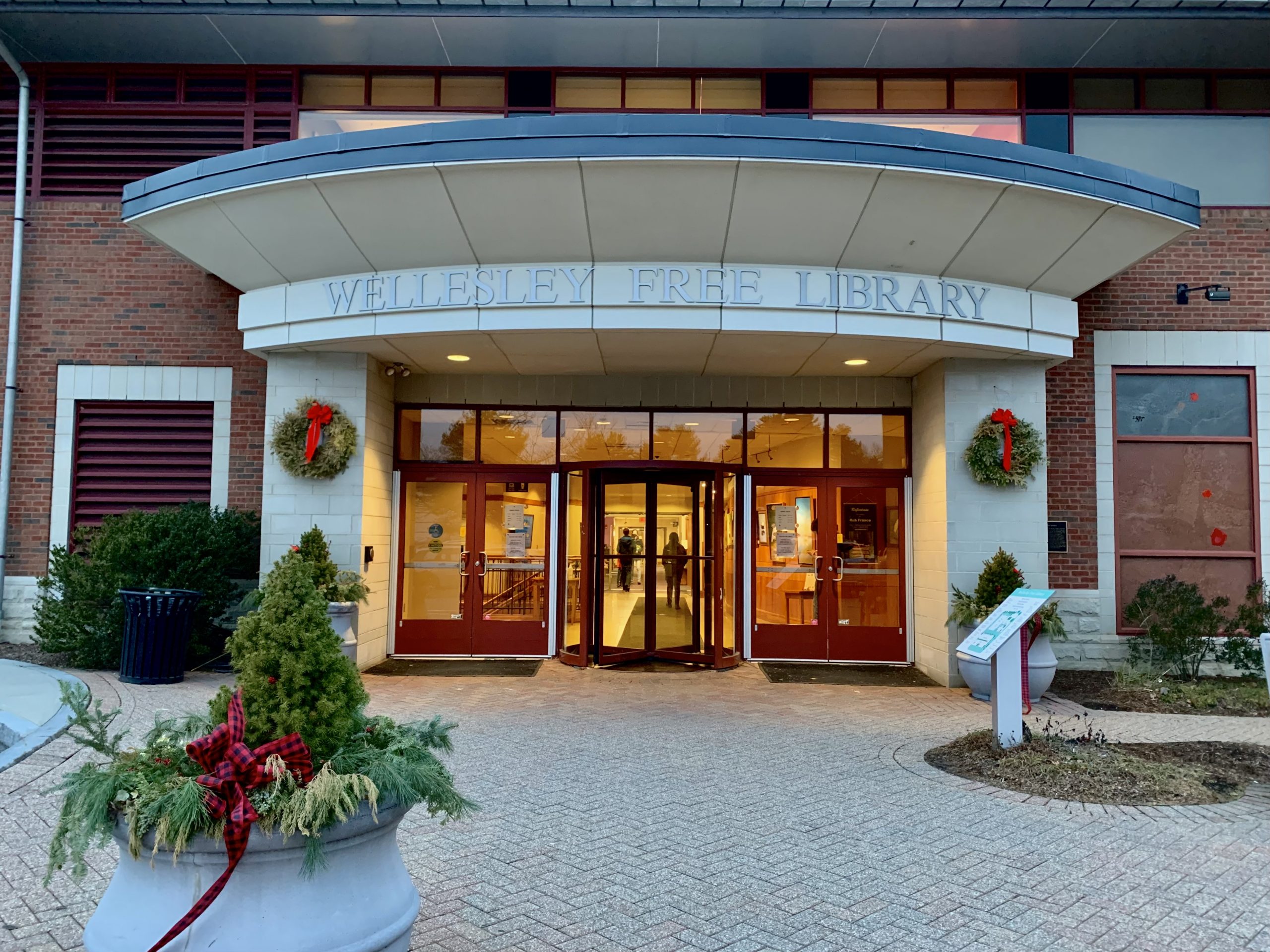 Friends of the Wellesley Free Libraries is accepting donations this weekend to stock up for its spring book sale. Books, puzzles, CDs, and DVDs, welcome at Wellesley Free Library's main branch Sunday, February 12th @ 1-4pm Monday, February 13th @ 9-11am Got a unique story to share? Let us know at theswellesleyreport@gmail.com Subscribe to Swellesley's daily email Please support […]
Marie Benedict, author of The Mystery of Mrs. Christie and co-author of The Personal Librarian, joins us to discuss her latest book, The Mitford Affair. Your ticket includes a copy ofThe Mitford Affair. Buy tickets online through Eventbrite by clicking the button below (fees apply), or by phone at 781-431-1160 (no fees). Your book will be waiting for you at […]
The Wellesley Symphony Orchestra continues its first season with new Music Director Mark Latham with a concert called "Dance!" The concert will feature a performance of Igor Stravinsky's Firebird Suite, the lyrical Dances in the Canebrakes by African American composer Florence Price, Antonin Dvorak's Mazurek and Romance featuring violinist Sarita Kwok, and a newly-commissioned piece […]
2 events,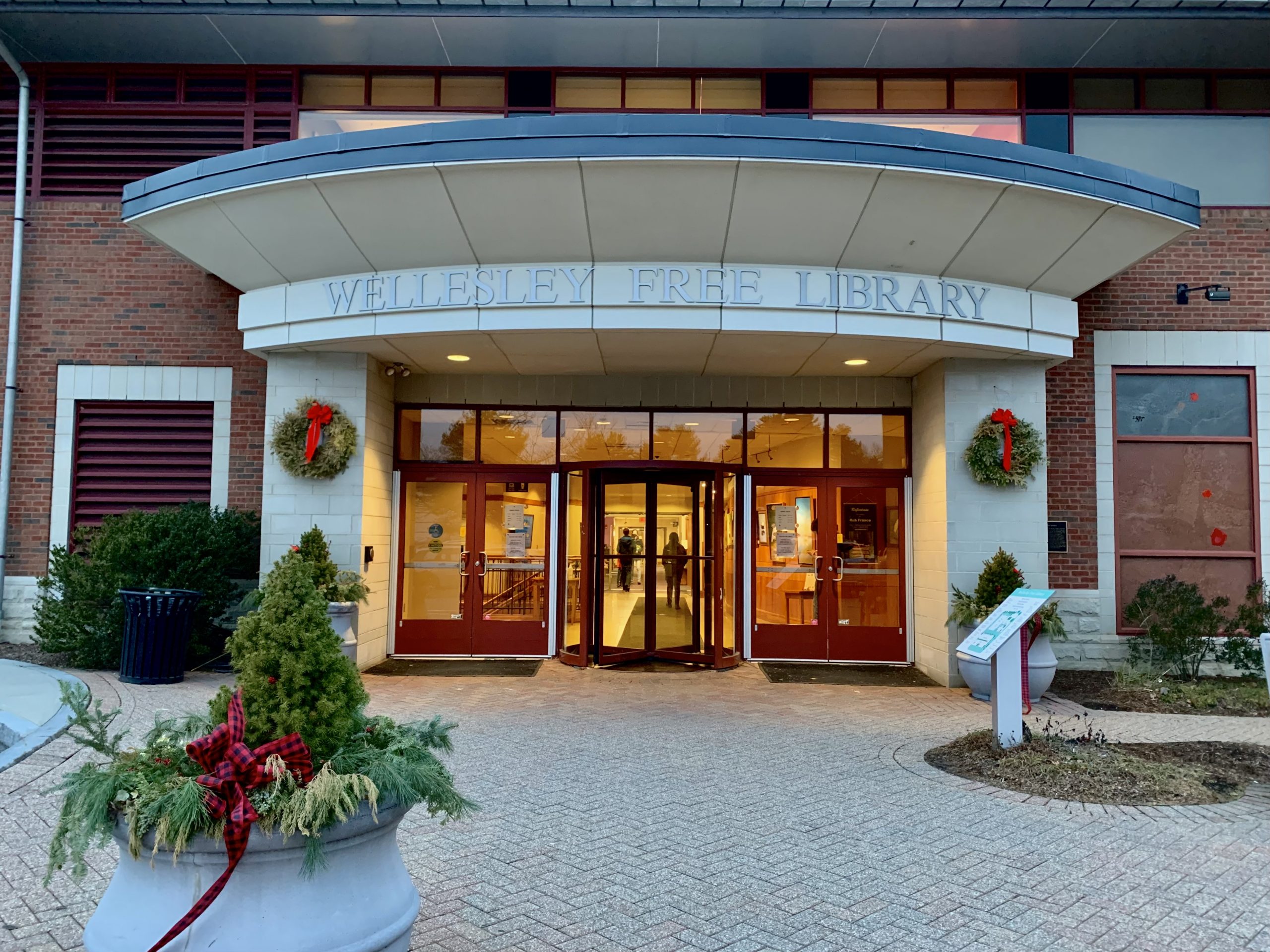 Friends of the Wellesley Free Libraries is accepting donations this weekend to stock up for its spring book sale. Books, puzzles, CDs, and DVDs, welcome at Wellesley Free Library's main branch Sunday, February 12th @ 1-4pm Monday, February 13th @ 9-11am Got a unique story to share? Let us know at theswellesleyreport@gmail.com Subscribe to Swellesley's daily email Please support […]
​Sustainable Wellesley is an all-volunteer, nonprofit organization that focuses on climate and other issues related to protecting the environment. It will be holding a Conversation with the Candidates on Monday, Feb. 13 from 7-9pm at the Wakelin Room at the Wellesley Free Library   Please send tips, photos, ideas to theswellesleyreport@gmail.com
1 event,
The awards reception for the Wellesley Society of Artists show  "All You Need is Love" is Wednesday, February 15 at 6:45pm in the Wakelin Room of the Wellesley Free Library. First, second and third place awards as well as honorable mentions will be announced. The judge for this show is artist Andrew Kusmin. Immediately following […]
2 events,
Wellesley is developing a Hazard Mitigation Plan to better prepare for natural hazards and climate change impacts. Take part in a virtual public meeting on Thursday, February 16 from 6:00 p.m. to 7:00 p.m. to hear updates on the plan, asks questions, and give additional input. The meeting will take place via Zoom. Please register in advance […]
The League of Women Voters of Wellesley's Meet the Candidates Night will be held virtually on Thursday, February 16 at 7:00 pm. It's a great chance for voters to learn about candidates for town-wide office and hear their positions on issues of importance to the town. The event will be live-streamed, broadcast live on Comcast 8/Verizon 40, and […]
1 event,
Join Ted Reinstein as he discusses his new book, "Before Brooklyn: The Unsung Heroes Who Helped Break Baseball's Color Barrier," at Wellesley Free Library at 530 Washington St. (online or in person). Got a unique story to share? Let us know at theswellesleyreport@gmail.com Subscribe to Swellesley's daily email Please support our independent journalism venture
1 event,
Thursday, March 2, 2023 6:30pm – 9:30pm Italo American Educational Club 75 Pleasant Street, Wellesley, Mass This pub-style trivia event will feature general knowledge trivia, including a round of Wellesley specific trivia. The event will be an evening filled with pasta, snacks, fun, and friends as teams of 4-8 people compete to win a collection […]
1 event,
Wellesley Select Board member Beth Sullivan Woods is holding office hours via Zoom on Friday, March 3 from 10:30 a.m. to noon. Email her directly at bsullivanwoods@wellesleyma.gov to schedule a 15-minute appointment. Ask questions, share concerns, and give input on Town issues and other topics. Please send tips, photos, ideas to theswellesleyreport@gmail.com
1 event,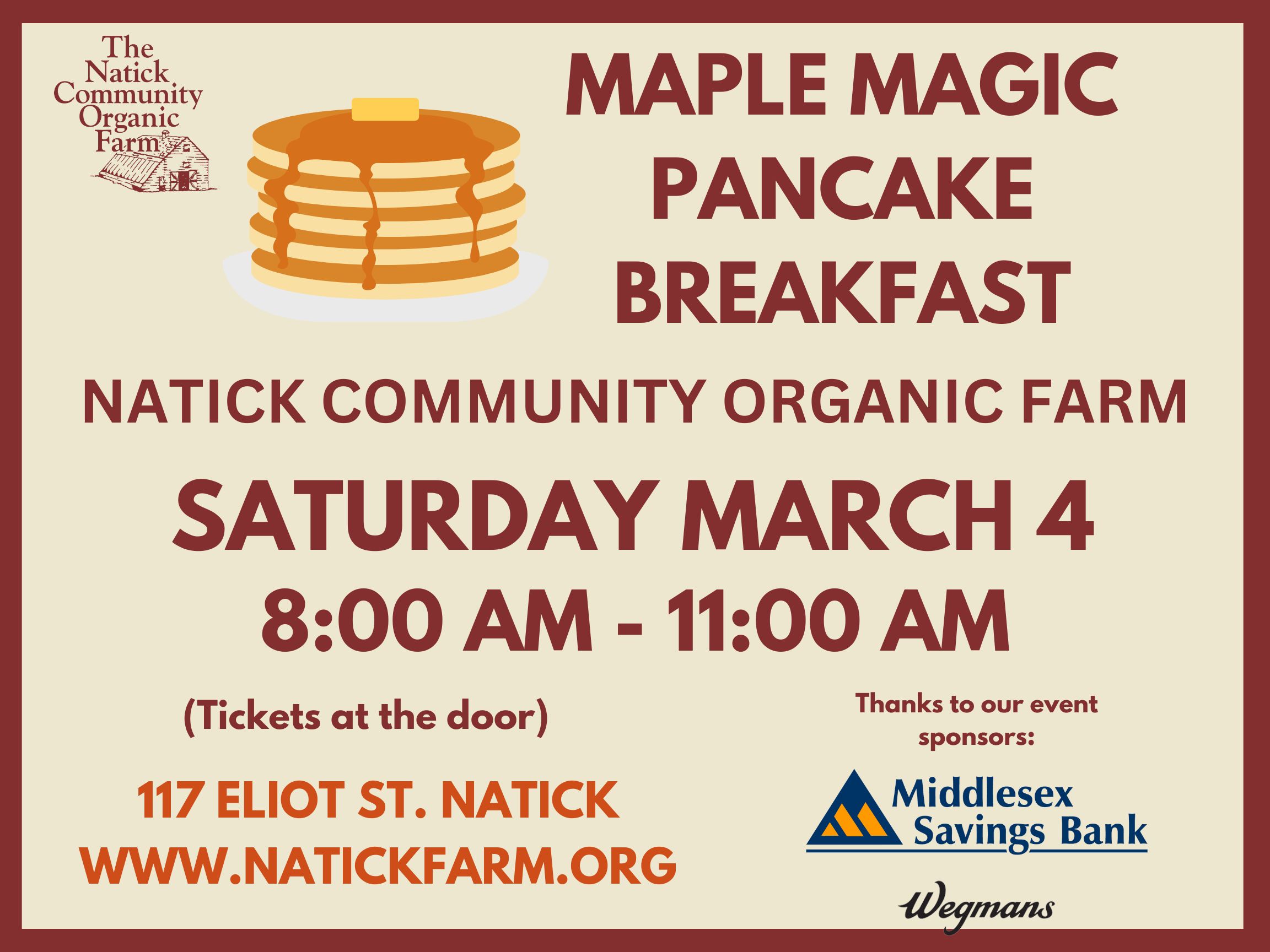 Join us for the Maple Magic Pancake Breakfast, an annual tradition that is too sweet to pass up. Enjoy all-you-can-eat pancakes made by our incredible volunteer team, meet and connect with other members of our farm community, including a number of community groups who help to make Natick a better place to live. Before or […]