SPONSORED POST: The Wellesley Hills Junior Women's Club's (WHJWC) 5th annual Wonder Run 5k and Kids Fun Run is set to take place on Sunday, May 20. The 5k starts at 8:30am at the Wellesley High School track and takes runners on a scenic tour of town. The Kids Fun Run, also at the WHS track, starts at 9:30am. Register here.
Run for fun, run for community
All proceeds from the event help organizer WHJWC provide scholarships and other charitable aid. In 2017, the Junior Women's Club gave away $143,000 — $72,000 in scholarships and $71,000 in grants.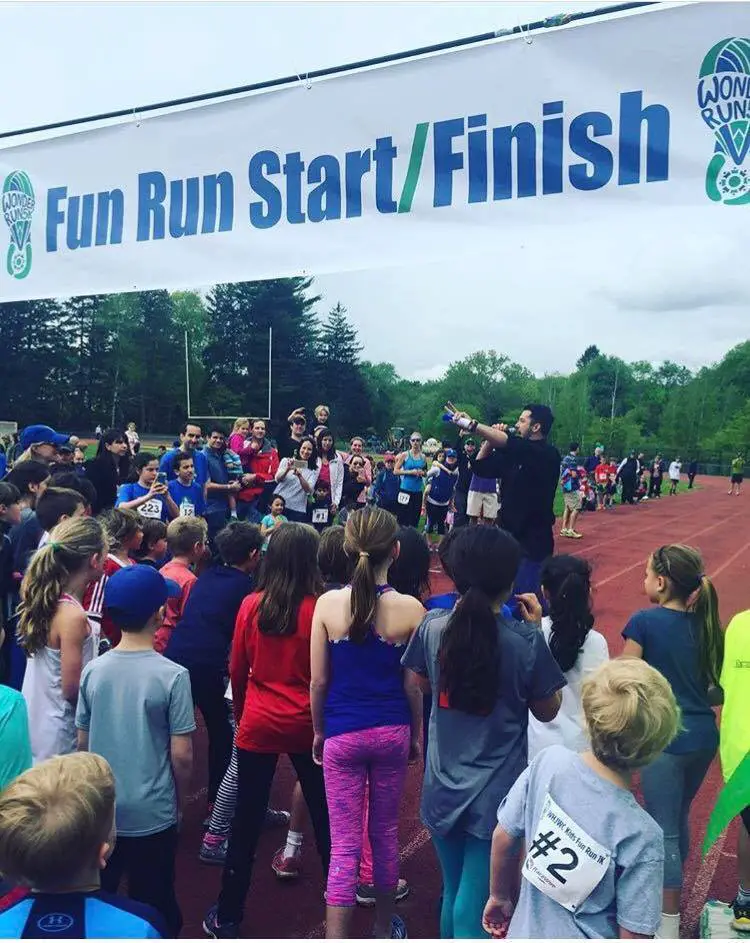 Some words from a Wonder Run regular
Race organizers caught up with Wonder Run regular Adam Kropp and here's what he said about why he's running:
Why are you choosing to run the Wonder Run this year?
This will be my 3rd time running the Wonder Run. Although my preferred race distance is either a half or full marathon, running this race as well as a few other shorter distance races throughout the year allows me test my training and preparation in a race environment. The first year I ran this race, I ran for time. Last year, I ran with my nephew because he's showing an interest in running and I want to support that interest.
What is your favorite aspect of the Wonder Run?
My favorite aspect of the Wonder Run is the challenging course. It's 3.1 miles with 2 solid climbs. I also like how the Wonder Run offers the Kid's Fun Run for young runners to get outside and have fun while running.
We hear you're trying to run 50 marathons before you are 50. Where did this idea come from?