Wellesley offers a variety of eateries, from fancy to homey to chains. A slew of Asian restaurants  dot the town, from sushi-and-more to Chinese to Thai. Or you can try out Italian eateries, Indian cuisine, Turkish specialties, or an old-timey diner with a Greek flair. And don't forget those necessities — pizza, ice cream, donuts, and coffee. Wellesley's got you covered there.
The Swellesley Report's restaurant review:
97 Central St. 781 235-2358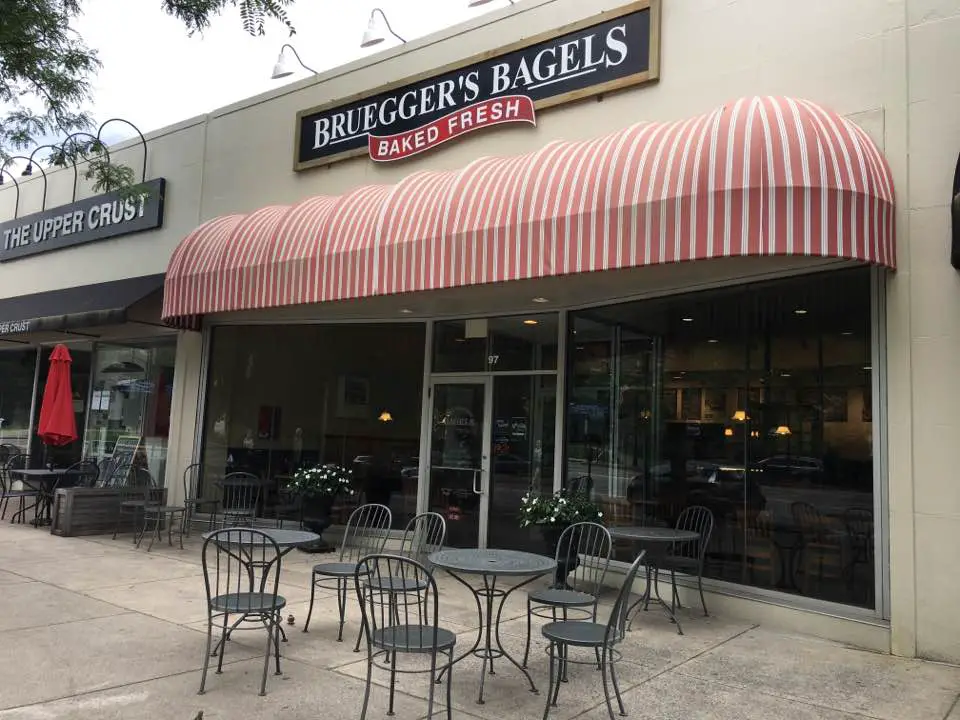 Bagels, sandwiches, soups, salads. Worth noting: Every so often they surprise you with special bagels tied to things like big Patriots football games.
MORE:
All Wellesley, Massachusetts restaurants