Boloco  102 Central St. (CLOSED: 2016, replaced by b.good in 2017)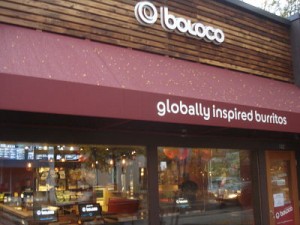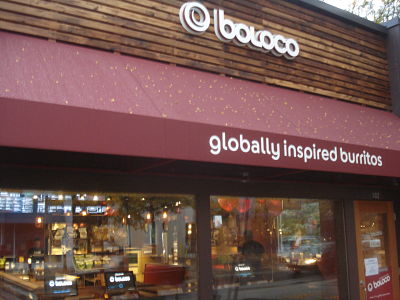 Burritos, bowls, shakes and smoothies.
Our take, February 2016:
Boloco runs a tight ship, reliably putting together your order quickly and with black beans when you say black beans and no lettuce when you say hold the lettuce. I ordered a Classic Mexican burrito in a bowl with brown rice, dark meat chicken, pinto beans, cheese, mild salsa, and guacamole. It's my go-to Boloco order, and it never disappoints. Other fillings are available, of course, including antibiotic free white meat chicken, grass-fed steak, pork carnitas, or veggies. They also offer salads and serve breakfast before 11am. Their Nutella milkshake has somewhat of a cult following in town and is made with creamy Nutella, skim milk, and nonfat frozen yogurt. I sipped mine as I  sat in the large front window and watched the snowfall swirl in the Square. Click here for more on Boloco.