OPENED: 2011
CLOSED: 2017
REPLACED BY: Pressed Juicery
This tangy frozen yogurt chain's Wellesley shop closed without a goodbye in mid-2017.
Blue Ginger  583 Washington St.
OPENED: 1998
CLOSED: 2017
REPLACED BY: Smith & Wollensky steak house
This high-end eatery featured East-meets-West cuisine and was opened by celebrity chef Ming Tsai and wife Polly in 1998, known as movers and shakers on food allergy front; reservations were sometimes tough to score, but Ming was known to squeeze in Wellesley folks. We loved the lounge and noodle bar as alternatives to the more formal dining area.
Boloco  102 Central St. (CLOSED: 2016, replaced by b.good in 2017)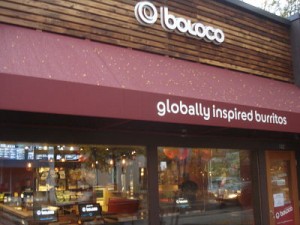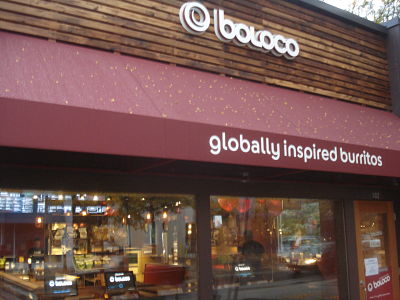 Burritos, bowls, shakes and smoothies.
Our take, February 2016:
Boloco runs a tight ship, reliably putting together your order quickly and with black beans when you say black beans and no lettuce when you say hold the lettuce. I ordered a Classic Mexican burrito in a bowl with brown rice, dark meat chicken, pinto beans, cheese, mild salsa, and guacamole. It's my go-to Boloco order, and it never disappoints. Other fillings are available, of course, including antibiotic free white meat chicken, grass-fed steak, pork carnitas, or veggies. They also offer salads and serve breakfast before 11am. Their Nutella milkshake has somewhat of a cult following in town and is made with creamy Nutella, skim milk, and nonfat frozen yogurt. I sipped mine as I  sat in the large front window and watched the snowfall swirl in the Square. Click here for more on Boloco.
Dorset Cafe, 352 Washington St.  (781) 239-8988
OPENED: 2007
CLOSED: 2017
REPLACED BY: CREPEBERRY, in 2017
Dorset was opened and operated by sisters Sally and Sue Khudairi and served breakfast, lunch, and afternoon tea service in a calm, cozy restaurant where you ordered your meal, made yourselves comfortable, and were served by staff who then cleared it all away when you were done. The salad specials and the mushroom soup, which was earthy but not heavy, were always good.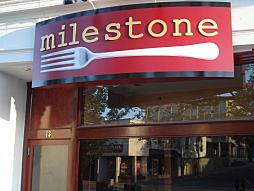 Milestone, 13 Central St.
2009 – 2013
Get the story here: Milestone restaurant gives way to Juniper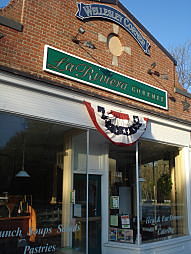 Nick's Pizza House, 263 Washington St.
CLOSED: 2015
REPLACED BY: Pizza Peddler, in 2015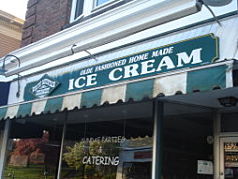 Yogurtology, 552 Washington St.
OPENED: 2015
CLOSED: 2016
PREVIOUSLY: White Mountain Creamery, 1995 – 2014
I'll miss Yogurtology's salted caramel frozen yogurt topped with crushed Twix bars and and caramel sauce.