Wellesley famously got its name from noted town benefactor, railroad financier, and horticulturist Horatio Hollis Hunnewell's estate, named "Wellesley" after the Welles family he married into in 1835.
On rare occasions, the general public is invited onto the grounds. (We suggest trick-or-treating as an opportunity for the truly curious.)
Wellesley Historical Society naturally has Hunnewell artifacts in its collection, and busts them out on occasion. As we wrote in 2016, perhaps the only time the longtime Wellesley family was linked to the Patriots' great tight end, "Hunnewells, Gronk honored at Wellesley Historical Society Spring Gala."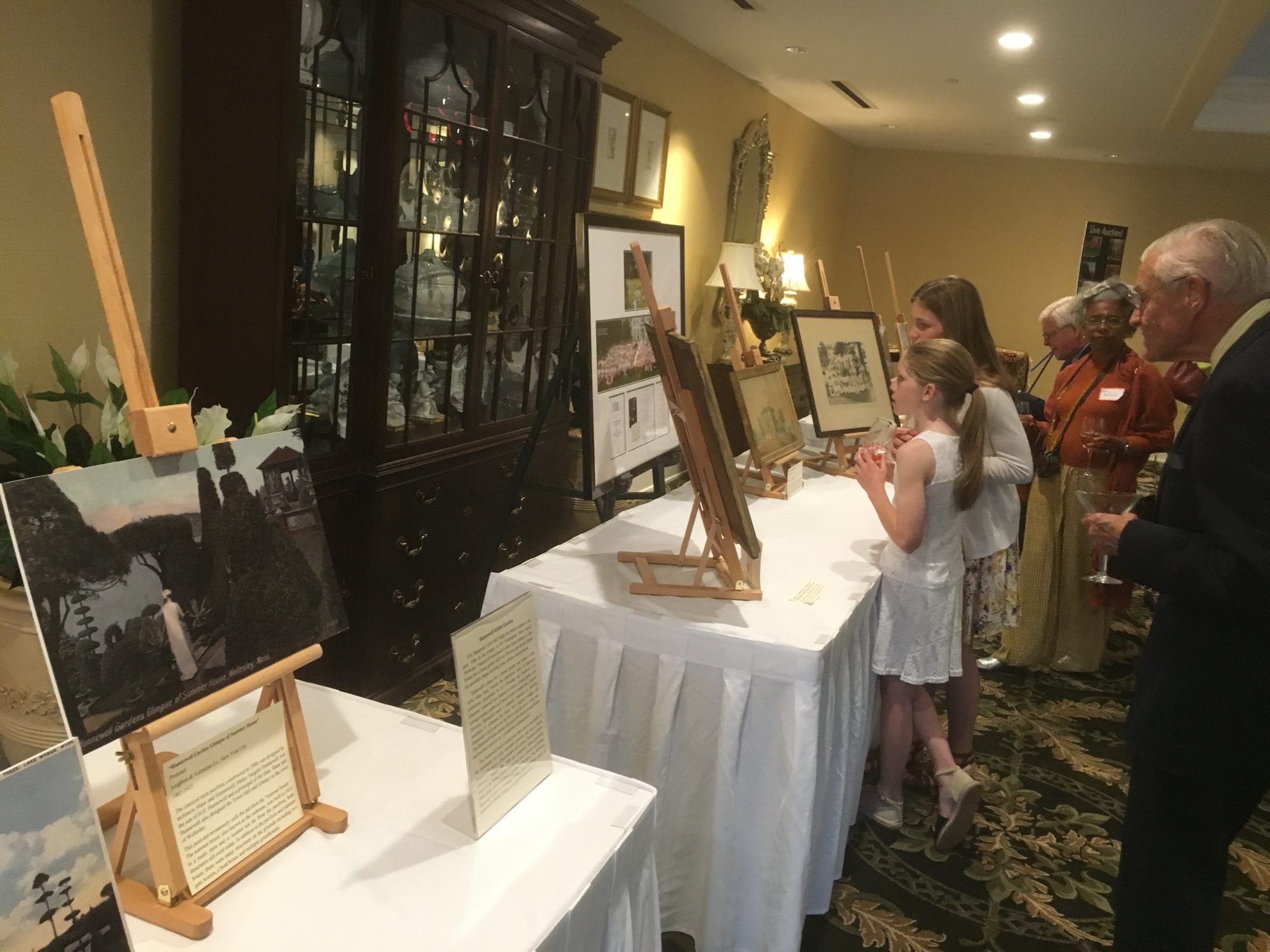 Members of the Hunnewell family still reside in town, including in the Hunnewell Estates Historic District that's included in the National Register of Historic Places. Mentions of the Hunnewell Land Trust still pop up at various town meetings, including the Zoning Board of Appeals, and members have spoken out about developments near their property.  The town honored  Willard Hunnewell's 100th birthday at a town event in 2021.
The Hunnewell Estates is located near Wellesley College along the edges of Lake Waban and on Pond Road, and the college has an arboretum named in honor of H.H. Hunnewell.
The loop around Lake Waban is the most beautiful walk in town and included close-up views of the Hunnewells' topiary garden. But access to the trail was closed off during the height of the COVID-19 pandemic and the Hunnewell portion has remained off-limits to the general public. So you'll need to get in a boat and head onto the lake to get a good view of that property nowadays.
You can hardly toss a rhododendron bulb in town without hitting something or other named after the Hunnewells in honor of their early contributions to the town. Even the Papa Razzi restaurant has a Hunnewell Room for functions.
Hunnewell things around town include:
Town Hall, which was once adjoined to the town library before the library moved across the street. Horatio H. Hunnewell donated this building and land to the town in the 1880s.
Hunnewell Farm, near the South Natick line on Washington Street. There's not much public access to it, other than when the farm sells its Christmas trees, but it provides some beautiful pastoral views to passersby. Individuals and vehicles often pull over to the side of the road to take photos of the cows and barn.
A large painting of H.H. Hunnewell hangs at Wellesley Free Library (530 Washington St.), an ode to his funding of the original library and its collection across the street. The library includes its history, including Hunnewell's contributions, on its website.
Hunnewell Street, a twisty road near Wellesley Country Club and the Needham line.
Hunnewell stuff even extends across the town line into Natick, where there is a baseball field complex and town forest that bear the Hunnewell name.
---
More: Why is the name Hunnewell all over Wellesley? (Townsman, 2009)
Hunnewell garden, home photos from National Library of Congress
Got more Hunnewell info we should include? theswellesleyreport@gmail.com
---