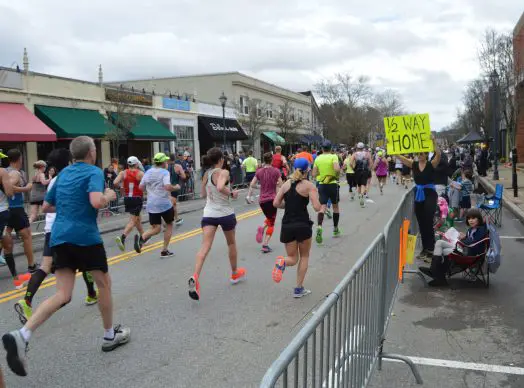 A few dozen Wellesley-ites are registered to run the 2020 Boston Marathon on April 20. Some have earned their way into the field by running fast enough to meet qualifying times, while others are running to raise funds for charities in Wellesley and beyond.
Here's a form you can fill out if you'd like us to include your fundraising profile here.
You're also welcome to fill out the form if you're a Boston Marathon qualifier and would like to share your story with us.