Welcome to The Swellesley Report's Private Schools page.
Dedham Country Day School Classroom Observation day is Friday, October 27, 8:30-10:30 AM
Take a peek inside DCD classrooms to experience students and teachers in action.
To register for a Classroom Observation, please complete the inquiry form and choose the date you'd like to attend at the end of the form. Contact Deb White with any questions.
---
WELLESLEY PRIVATE SCHOOLS
Dana Hall School — grades 5 – 12
45 Dana Road
Wellesley, MA 02482-9010
781-235-3010
An independent boarding and day school for girls in grades 5-12 (boarding begins grade 9). Placing emphasis upon sound academic education and the preparation of each individual for college and for life, the School balances exposure to new ideas and the challenge of analytic and creative thinking with concentration on the development of self-esteem, leadership, and respect for others.
St. John School — up to grade 6
9 Ledyard Street
Wellesley, MA 02481
781-235-0300
Pre-school through grade 6. Built on the cornerstones of Academic Excellence, Faith Development, and Community, the mission of Saint John School is to provide each student with an education that promotes the development of the whole person within an atmosphere of Christian concern, commitment, and dedication to service.
Star Academy—pre-K-grade 8
10 Atwood St.
Wellesley, MA 02482
Opened Sept. 2021. The school's goal is to maximize students' academic and physical education opportunities during school time, so that families can have their evenings and weekends free to enjoy being together. The school's comprehensive curriculum is designed to provide children with a well-rounded education that encompasses a wide range of subjects and hands-on experiences.
Tenacre Country Day School — K – grade 6
78 Benvenue Street, Wellesley, MA 02482
781-235-2282
A private, coed school for pre-kindergarten to grade 6. Tenacre offers a dynamic and exciting environment in which children progressively develop critical thinking skills, become confident and joyful learners, and move forward into higher education and life as caring citizens.
---
WELLESLEY TUTORING
Sponsored content:
Prepped and Polished—Always Doing What is Best for your Child—Always Doing What is Best for your Child
462 Washington Street, Wellesley, MA 02482
781-753-9951
Sexton Test Prep & Tutoring

Customized professional tutoring, helping students reach their goals.
info@sextontestprep.com
781-772-1745
---
DON'T SEE YOUR PRIVATE SCHOOL LISTED?
Contact deborahcb100@gmail.com
Basic listings are free. There is a fee to include an image.
To list on this page, schools must educate students primarily in grades kindergarten and up.
---
BELMONT PRIVATE SCHOOLS
Belmont Hill School—boys, grades 7-12
350 Prospect St., Belmont, MA 02478
617-484-4410
Belmont Hill School educates boys in mind, body, and spirit to develop men of good character. The community encourages and challenges students to discover and pursue passions, seek excellence, and face adversity with resilience.
---
BOSTON PRIVATE SCHOOLS
Boston College High School
—grades 7-12
150 Morrissey Blvd.
Boston, Massachusetts 02125
617-436-3900
BC High is a Jesuit, Catholic school that nurtures the whole student—head, heart, and hands. The school educates boys in grades 7 – 12 and empowers them to embrace their passions and use their talents to become leaders who change the world.
Boston Trinity Academy
—grades 6-12
17 Hale St., Boston, MA 02136
617-364-3700
Boston Trinity Academy is a Christian, coed, college preparatory middle and high school committed to providing an exceptional academic experience that inspires each student to excel in a Christ-centered community where they are known and loved.
The Winsor School—grades 5-12
103 Pilgrim Rd., Boston, MA 02215
617-735-9500
The Winsor School believes that a critical dimension of academic excellence in the 21st century is the preparation for responsible participation in the global community.
---
CONCORD PRIVATE SCHOOLS
Concord Academy—grades 9-12
166 Main St., Concord, MA 01742
978-402-2200
Concord Academy is a community animated by love of learning, that is diverse and striving for equity, and that has common trust as its foundation.
---
DEDHAM PRIVATE SCHOOLS
Dedham Country Day School — up to grade 8
90 Sandy Valley Rd, Dedham, MA 02026
781-329-0850
At DCD balance matters—in learning and life. DCD combines academic challenge with support; pedagogical tradition with innovation. Strong scholastics combined with outstanding arts and athletics create a program that is balanced and whole.
Noble and Greenough School — co-ed day and 5-day boarding school, grades 7 -12
10 Campus Drive
Dedham, MA 02026
781-326-3700
Noble and Greenough School is a rigorous academic community dedicated to inspiring leadership for the public good. Through mentoring relationships, students are motivated to achieve their highest potential and to lead lives characterized by service to others.
Rashi School — K-8 Reform Jewish Independent School
8000 Great Meadow Road
Dedham, MA 02026
617-969-4444
Rashi focuses on excellent academics that integrate secular and Jewish studies and differentiated instruction for every student.  Social Justice as part of daily life. At Rashi, children are understood and appreciated for who they are as they learn, grow, and develop their identities.
Ursuline Academy — grades 7 – 12
85 Lowder Street, Dedham, MA 02026
781-326-6161
Ursuline Academy, an independent Catholic school founded in Boston in 1946, inspires students to grow in faith, explore their academic potential, lead with confidence, and help those in need. Ursuline students flourish in an environment that encourages them to become women who make a difference.
---
DOVER PRIVATE SCHOOLS
Charles River School — up to grade 8
6 Old Meadow Rd.
Dover, MA 02030
508-785-0068
Charles River School (CRS) honors the pursuit of academic excellence and the joy of childhood. CRS nurtures each child by igniting curiosity, encouraging creativity, and cultivating intellectual engagement. CRS graduates know themselves, understand others, and shape the future of our diverse world with confidence and compassion.
---
FRAMINGHAM PRIVATE SCHOOLS
MetroWest Jewish Day School — grades K-8
50 Pamela Rd.
Framingham, MA 01760
508-620-5554
MetroWest Jewish Day School is passionate about individualized education, meeting the needs of diverse learners, and building inclusive Jewish communities. The motto at MWJDS is "Educating children according to their path," a paraphrase of Proverbs 22:6.  All good education is differentiated education, because all learners, regardless of developmental stage, are unique.
---
MILTON PRIVATE SCHOOLS
Milton Academy—grades K-12, boarding available grades 9-12
170 Centre St., Milton, MA 02186
618-898-1798
At Milton, a powerful, challenging academic experience combines with a warm, supportive environment. Students work in small classes, with skilled, caring faculty to develop analytical skills, perspectives, creativity and awareness.
---
NATICK PRIVATE SCHOOLS
Riverbend School — up to grade 8
39 Eliot St., South Natick, MA 01760
508-655-7333
Riverbend is a toddler – grade 8 school whose Montessori-based curriculum inspires each child to engage and achieve at their highest potential.
St. Benedict School — up to grade 8
2 Pleasant St., Natick, MA 01760
508-650-1900
St. Benedict Classical Academy offers a classical Catholic education for the whole child, fostering academic, moral and spiritual excellence. In uniting the Catholic tradition with classically inspired academics, students gain knowledge and an appreciation of education as a noble pursuit.
Walnut Hill School for the Arts— day and boarding school for grades 9 – 12
12 Highland Street, Natick, MA 01760
508-653-4312
Walnut Hill School for the Arts is an independent boarding and day high school offering a transformational educational experience purposefully designed for student artists in grades 9–12, with a postgraduate year also available. Training is offered in dance; music; theater; visual art; and writing, film & media arts, complemented by a robust academic curriculum.
---
NEEDHAM PRIVATE SCHOOLS
St. Joseph School — up to grade 5
90 Pickering Street, Needham, MA 02492
781-444-4459
Seek God first, strive for academic excellence, share gifts and talents, and serve each other and the world.
St. Sebastian's School— grades 7 – 12
1191 Greendale Avenue, Needham, MA 02492
781-449-5200
Committed to the pursuit of truth through faith and reason, St. Sebastian's is a Catholic independent day school for 375 young men in grades seven through twelve. With an average class size of 11 and a student/faculty ratio of 7:1, St. Sebastian's offers a program of academic rigor and spiritual depth with excellence in the arts and athletics.
Walker School
1968 Central Ave, Needham, MA 02492
 781-449-4500
Walker is a non-profit special education and behavioral health organization that offers educational and clinical services for children, youth, and their families in nearly 100 communities across the Commonwealth. Walker's comprehensive evidence-based practices enable children and youth to overcome obstacles.
---
NEWTON PRIVATE SCHOOLS
Brimmer and May School — up to grade 12
69 Middlesex Road
Chestnut Hill, MA 02467
617-566-7462
Brimmer and May is a pre-K – 12 coeducational day school that upholdshigh academic standards while implementing innovative ideas in a supportive and student-centered community. Brimmer develops lifelong learners who are informed, engaged, and ethical citizens and leaders in a diverse world.
The Chestnut Hill School — up to grade 6
428 Hammond St., Chestnut Hill, MA 02467
617-566-4394
The Chestnut Hill School inspires exuberant learning, intellectual curiosity, and each child's unique leadership style. It's where children of all cultures, colors and affinities sit side-by-side, deciphering math equations, designing robots, playing violin, and more.
Clearway School — grades 7 -12
61 Chestnut Street, West Newton, MA 02465
617-964-6186
Clearway School is a small, private, non-profit day school for students in grades 7 to 12 with language-based learning disabilities, nonverbal learning disabilities, dyslexia, and other similar special needs. Clearway accommodates a wide range of students who typically share a common theme of having difficult school experiences.
Dearborn Academy— grades 3 -12
575 Washington St., Newton, MA  02458
781-641-5992
Dearborn Academy is a state-approved, special needs elementary/middle/high school. Dearborn helps students who learn differently gain the confidence, skills and knowledge to achieve academic and social success.
The Fessenden School — up to grade 4, day school; grades 5 – 9, day and boarding
250 Waltham St, Newton, MA 02465
617-964-5350
The education and support of boys' development is encompassed by academics, the arts, physical education, and character education. Boys achieve, grow, and develop in mind, body, and heart where they're fully seen, supported, and encouraged.
Jackson Walnut Park — up to grade 6
Admin offices: 71 Walnut Park, Newton MA 02458
617-762-5930
Walnut Park helps children learn to love God, love themselves, and love one another. Inspired for more than 50 years by the values and charism of the Sisters of Saint Joseph of Boston, the robust learning environments at Jackson Walnut Park prepare and empower students for lives of peace and service to others.
Learning Prep School — ages 8 -21
1507 Washington Street, West Newton, MA 02465
617-965-0764
Learning Prep School provides an individualized language-based program to students with complex learning profiles including dyslexia, expressive/receptive language issues, autism spectrum disorder, and social communication disorder.
Mount Alvernia Academy —preschool-grade 6
20 Manet Road
Chestnut Hill, MA 02467
Phone: (617) 527-7540
As a Franciscan Catholic independent school, MAA focuses on educating the whole child—academically, spiritually, and emotionally. We educate and nurture students in an inclusive, challenging academic environment to become life-long learners and responsible stewards of the Earth. MAA is a two-time Exemplary High Performing National Blue Ribbon School (2015 & 2022).
Mount Alvernia High School — grades 7 – 12
790 Centre Street, Newton, MA 02458
617-969-2260
Mount Alvernia accepts students based on their potential: the potential quality of their character and the potential breadth of their future accomplishments. Each part of the application, from the student essay to teacher recommendations to the interview, are of major importance in determining a candidate's potential for success at Mount Alvernia High School.
Newton Country Day School — grades 5 -12
785 Centre Street, Newton, MA 02458
617-244-4246
Founded in 1880, Newton Country Day School of the Sacred Heart is an independent, college preparatory school for girls. Rooted in the Roman Catholic tradition, Newton is a member of the Network of Sacred Heart Schools, which spans 41 countries and 22 cities in the United States.
Schecter Boston—up to grade 8
60 Stein Circle location educates up to grade 3
Newton, MA 02459
617-964-7765
Marcus Building
Shoolman Campus location educates grades 4 – 8
125 Wells Avenue
Newton, MA 02459
617-928-9100
Solomon Schechter is a premier Jewish independent school in the Boston area. Schechter's rigorous academic program, dual language curriculum, Jewish values and vibrant community foster critical thinking and a strong sense of Jewish identity. At Schechter, every child is known and understood.
Wellan Montessori School — up to grade 8
80 Crescent Avenue, Newton Centre, MA 02459
617-969-4488
Wellan Montessori School is an independent, coeducational school serving more than 175 families and 250 children ages 15 months through grade 8. Rooted in Montessori philosophy and supported by experiential learning, with a deep respect for the individuality of each child and a strong belief in their potential.
---
SOUTHBOROUGH PRIVATE SCHOOLS
Fay School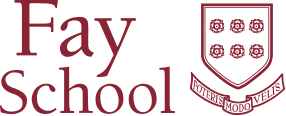 — K – grade 9
48 Main Street, Southborough, MA 01772
508-485-0100
Fay School is an independent, coeducational day and boarding school, located on a 66-acre campus, and is the oldest junior boarding school in the United States. The mission of Fay School is to educate each child to his or her full potential through a broad, balanced, and challenging program that establishes a solid foundation for a productive and fulfilling life.
New England Center for Children
33 Turnpike Road, Southborough, MA 01772
508-481-1015
Provides effective, evidence-based educational services to children with autism. NECC relies on the science of applied behavior analysis to help children with autism reach their greatest potential.
St. Mark's School — grades 9 – 12
25 Marlboro Road Southborough, MA, 01772
508-786-6000
St. Mark's School is a coeducational, Episcopal, preparatory school, situated on 250 acres in Southborough, Massachusetts. St. Mark's is one of the oldest private boarding schools in New England. Boarding and day students are led through a rigorous curriculum and a full program of co-curricular activities.
---
WALTHAM
Chapel Hill-Chauncy Hall—grades 9-12
785 Beaver Street, Waltham, MA 02452
781-314-0800
Chapel Hill-Chauncy Hall is a coeducational college preparatory school of  180 boarding and day students that teaches the way students learn. The school welcomes students with diverse learning styles and helps them to develop self-confidence and achieve academic success through personalized, integrated learning.
Gann Academy—grades 9 – 12
333 Forest Street, Waltham, MA 02452
781-642-6800
Gann Academy focuses on excellent academics that integrate secular and Jewish studies. Students combine academic challenges, athletic and artistic pursuits, social experiences, and opportunities for personal development. A Gann student graduates with the skills to help shape the future with confidence and compassion.
---
WAYLAND
Veritas Christian Academy—up to grade 8
6 Loker Street, Wayland, MA 01778
508-653-1188
Veritas works to equip children with a foundation of knowledge, love, and scripture, through a Christian worldview, so they may successfully enter high school with the ability to succeed academically, while retaining and growing their faith in God and His active love in the world.
---
WESTON PRIVATE SCHOOLS
The Cambridge School of Weston — grades 9 -12
45 Georgian Road, Weston, MA 02493
781-642-8600
The Cambridge School of Weston is a progressive high school for day and boarding students in grades 9–12 and PG. Its mission is to provide a progressive education that emphasizes deep learning, meaningful relationships, and a dynamic program that inspires students to discover who they are and what their contribution is to their school, their community and the world.
The Gifford School — grades 4 through high school
177 Boston Post Road, Weston, MA 02493
781-899-9500
The Gifford School provides educational services in a clinical milieu to students with special academic, behavioral, and emotional needs so that they may achieve their full potential.​ The entire school community is committed to helping students increase their self-esteem, gain academic knowledge and develop social skills.
Rivers School — grades 6 -12
333 Winter Street Weston, MA 02493
781-235-9300
Rivers challenges students to attain their highest levels of excellence in academics, arts, and athletics. Rivers sets high standards and expect students to participate actively in their learning. Rivers is dedicated to preparing its students for leadership in a world that needs their talents, imagination, intellect, and compassion.
The Meadowbrook School — grades jr. kindergarten – 8
10 Farm Rd., Weston, 02493
781-894-1193
Located on a beautiful 30-acre campus, the Meadowbrook School of Weston is a co-educational independent day school for students in grades junior kindergarten through eight. At Meadowbrook, the mission is to know, love, and challenge every child.