NOTE: Our Wellesley Summer Camps, 2018 page is now updated. Contact Deborah for more info on having us include your Wellesley or nearby camp on this page, or for advertising on the site.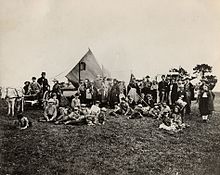 Bach to Rock
200a Linden Square, across from the CVS drive-thru


[email protected]com
(781) 943-3944
Camps for ages 4 – high school include Pre-school Rock City Camp, Rock Band, Glee Club, Recording Arts Camp, and more including lessons for ages 4 and up. June 26 – August 30.
Bach to Rock's teaching philosophy adheres to one simple belief: learning to play music should be fun. The curriculum couples individual instruction with band 'jam sessions', motivating students by playing in a group with all types of music and instruments. Like sports, a band builds teamwork, develops social skills, fosters self esteem, promotes peer recognition and leads to new lasting friendships.
General day camp offering sports, swimming, and arts and crafts. Specialty camp offerings include tennis, basketball, soccer, and more. Cost: Approximately $425 per week for full-day camp.
The Camps at Babson College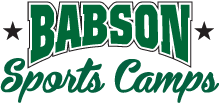 231 Forest St.
Babson's Sports camps offer basketball, ice hockey, lacrosse, and more.  Approximately $450 – $550 per week.
Club Kidville – where fun meets creativity all summer long for ages 2-6! Weekly themes set the stage for sports and movement games, live jam sessions with a Kidville musician, take-home art projects, interactive story time and dramatic play. Air conditioned, clean, and safe environment for kids – no sweltering heat, no sunburns, just an amazing line-up of exciting and structured Kidville activities all summer long!  Weekly themes include Storybooks and Fairytales, Space Galaxy Adventure, Superhero Training, Wild Wild West, and more! Prices start at $250 per week, May through August.  Flexible scheduling available!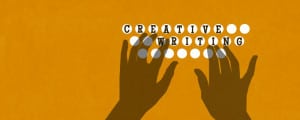 For kids ages 9 – 14
June 20-22 & July 17-20
@ the Wellesley College Club
727 Washington street, Wellesley, Mass.
contact 508 740-7949 or [email protected]
Eastern Mass Soccer Clinic
Director Steve Ginsberg 617-947-4047
August 8-12, 2016 at Upham Elementary School
Half-day soccer camp, Preschool – Grade 3, $245
Full-day clinic program, Grades 3 – 10, $380
August 15-19, 2016 at Warren School Building
Half-day Soccer Camp, Preschool – Grade 3, $245

EXPLO at Wellesley
106 Central St., Wellesley College campus
3-week program for students entering grades 8 – 9
Residential and day options
80 course options including Fashion Design, Criminal Investigations, Aeronautical Engineering
Approximately $5,790 tuition, room, and board for a three-week session
Approximately $2,715 tuition for day students for a three-week session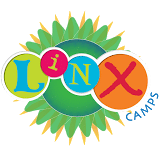 LINX Camps
45 Dana Road, Wellesley 
Offers over 40 camps, including Junior (half and full day), General, Adventure, Fine Arts, Leadership, Performing Arts, Sports, and STEMM (Science, Technology, Engineering, Math and Movie Making). Our award winning camps provide a traditional day camp experience that builds community and character while allowing kids to explore their interests. LINX offers a safe and comfortable camp environment where all campers build confidence by tackling new challenges, trying new activities and building lasting friendships. $429 – $649/week with multi-week discounts available.
Mass Bay Community College,
High School Summer Bridge Program
50 Oakland St, Wellesley, 781-239-2582
For all high school students:
July 11 – July 21, Monday – Thursday,9am – 3:30pm
2-week STEM program featuring workshops in electronics and Raspberry Pi, App Inventor, wearable technologies, and NetLogo Simulations.For rising juniors and seniors, and graduating seniors:
June 27 – July 21, Monday – Thursday, 9 am – 12 pm
For-credit interdisciplinary course featuring computer science and engineeringAt $100 for the 2-week program, it's one of the better summer bargains in Wellesley.
Prime Time Lacrosse Camp
PrimeTime Lacrosse Day Clinics are designed to welcome new players to the game, help players who have been playing for a few years to improve their fundamentals and begin to introduce lacrosse team concepts, and assist experienced lacrosse players in taking their game to the next level as they prepare for high school lacrosse and beyond all in a fun, safe environment.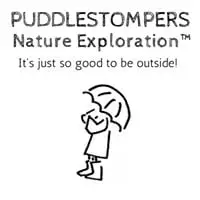 Puddlestompers
Puddlestompers Summer Programs offer hands-on nature experience for children ages 3-6  and 6-8. Following a weekly theme, each day children and educators investigate a different topic in nature. Our experienced teacher naturalists guide children in nature discovery and play through hands-on exploration, active movement, outdoor play, craft, stories and songs.
Four locations: Wellesley (Warren Recreation Center), and three in Newton
277 Linden St., 781-772-1301
The studio is holding two separate week-long camps. Camp activities include mini karate lessons, advanced training, lego building games, crafts, and more.July 13 – 17, 10am. – 1pm
August 17 – 21, 10am – 1pm
$225 per week, siblings are 50% off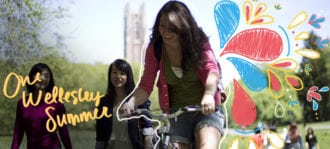 [email protected]
Wellesley College, 106 Central St., Wellesley, MA
(781) 283-1000
[email protected]u

From The Selfie in American Life, to Organizational Psychology, Computer Science, and The Mathematics of Metabolism, our summer classes are intimate, challenging and always taught by full-time faculty. Our Wellesley professors are distinguished educators who share a dedication to their students' success and a commitment to the college's mission.
At Wellesley, our every resource is devoted to women. All in support of our proud tradition of educating women who make a difference in the world. To spend a summer at Wellesley is to take part in that tradition. Living and learning among motivated, driven and intellectually curious women from around the world helps students develop the skills to succeed in professional fields and the confidence to be their true selves.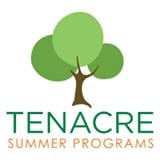 Tenacre Day Camp
80 Benvenue Street, on the campus of Tenacre Country Day School, Ages 3 through 12
Tenacre is proud to be the best first camp experience for your child. The foundation of our camp's success is the quality of our experienced staff, nurturing environment, and excellent swim program; most 3 and 4 year olds swim 1:1. Boys and girls ages 3-12 can enroll for up to 9 weeks, June 26 – August 25. Daily full day hours are 8:25am – 3:15pm. Aftercamp Child Care is offered daily, 3:15pm – 6pm. The staff encourages growth, while making every child feel safe in a fun-filled atmosphere. Our facilities keep our campers active and engaged with NEW heated outdoor pools, air conditioned rooms, and beautiful playing fields. Activities include daily instructional and recreational swim, clay, crafts, music, sports, nature, science, archery, ropes course, and more. Minimum 2 consecutive weeks enrollment required. 2017 cost: $523 and up/week, discounts available.
In addition to the Day Camp, Tenacre offers exciting one-week Specialty Programs! Beginning in June, children can sign up for swimming lessons and the Rising Star Sports program. Other Specialty weeks during the summer include STEM programs, Movie Makers, Art, Science, Chess, Dance, and more!
Terriers Sports Camps Kids enjoy a daily mix of baseball, basketball, dodgeball, soccer and flag football games. Playground, and open gym periods are also offered in the morning, after lunch, and at the end of the day to let kids relax and enjoy summer. Awards are presented daily for Effort, Improvement and Sportsmanship, and teams enjoy competing for Terrier Championship Buckets. The multisport camp is held at Bates School and Kelly Field for kids in grades 2-6; CIT and Coaching leadership programs for grades 7-plus.
WEEK OF JUNE 26 M-F 9 AM -3:30 PM
MONDAY July 3 –WED JULY 5–FRIDAY JULY 7  9:am – 3:30pm.
Weeks of July 10; July 17; July 24, 9am – 3:30 pm
WEEK OF AUGUST 21 M-F 9 AM – 3:30 PM
Register at www.wellesleyma.gov/recreation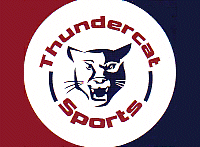 Thundercat Sports
Sports Jam (multi-sports for ages 7-11)
Basketball (ages 7-11)
We aim to teach fundamental skills through active learning and participation, stress teamwork and sportsmanship, and strive to create an atmosphere that will enrich each child's sports experience. We provide a  SAFE and welcoming environment.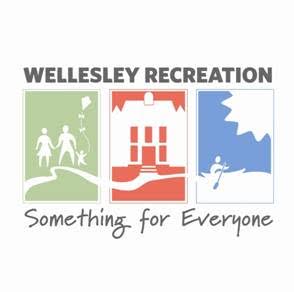 Wellesley Recreation Department, day camp
90 Washington St., the Warren Building
Introducing our re-imagined Summer Camps. Don't be fooled, some of these camps may look familiar, but we have re-designed them to be even more fun and exciting than before. Camps will include more field trips, swim lessons, bigger and better special events, super creative activities, and much more. Find our more about our KinderCamp (ages 4 – 5); Camp Joey (grades K – 2); Camp Q (grades 3 – 8); Camp Adventure (grades 6 – 8); Counselor in Training program.
Registration for Wellesley residents starts January 5, 2017, starting at 9am; Non Residents: January 19, 2017, starting at 9am.
Please feel free to contact the office with any questions 781-235-2370.
Approximately $280 for one week of camp
Town of Wellesley, Project Extreme, Counselors in Training Program
90 Washington St, the Warren Building
For 14-15 year olds who want a work-oriented experience. Participants will learn the demands and responsibilities of a counselor's job. They will become First Aid and CPR certified.
Session 1, 7/6 – 7/24, $450
Session 2, 7/27 – Aug 14, $450
Monday – Friday, 9am – 4pm
Wellesley Theatre Project
98R Central St., next to Boloco's back entrance.
WTP offers one-week theatre camp options and full-scale productions for kids 4 years – 12th grade, and specializes in one-week camps for all ages. There is also a full-scale production camp option that run for two or three weeks. Programs begin 
June 27th
and run all summer. Camp tuition starts at $475.
Academic, enrichment, and recreational summer program for students entering K – 5 in the fall.
Location: Sprague School, 401 School St, Wellesley 02481
781-446-6210 x2540 or [email protected]
Academics courses are based on WPS Learning Goals and are designed for students who need practice and review in order to maintain skills or for those students who want to learn strategies in specific content areas such as early literacy, comprehension, fluency, math and writing. To ensure the intensity of the instruction in the academic strand of courses, enrollment will be limited to 12-15 whenever possible.
Enrichment Courses are designed for students who want to pursue a special interest or to develop a new one. Goals for the enrichment courses include sharing and taking turns and developing good sportsmanship by fostering collaboration and cooperation.

Wordsmith Express
219 Washington St. (also 1182 Boylston St, Chestnut Hill 02467)
Contact: Lauren Boranian, [email protected]
781-283-5789
Wordsmith Express is a two-week small-group summer writing program for elementary students. Spending two hours a day in the world of words, students will gain valuable writing skills while unleashing their creativity in a lively and collaborative small-group setting. Wordsmith Express is the perfect way to stay fresh for the school year or add some excitement to the end of your summer.
Session 1 is July 31 – Aug. 11
Session 2 is Aug 14 – Aug 25
Camps Beyond Wellesley
Boston
The Boston Leadership Institute offers three-week, hands-on summer research programs for gifted middle and high school students.  Students receiving strong grades in G/T, IB, AP, and Honors math and science classes are encouraged to apply.   Cutting-edge research from fields such as Synthetic Biology, Neuroscience, Contagious Disease, Green Chemistry, and Drug Discovery is translated into challenging and innovative hands-on research labs.  Programs are led by teachers who hold advanced degrees, who work or teach at world-class institutions such as Harvard and MIT, or who have won major teaching awards.  Students formulate original research proposals and collect data.  Field trips take advantage of leading biotech companies, universities, and hospitals located in the Boston area.  Programs culminate in student conference presentations.  The Boston Leadership Institute has received multiple awards and has been named on lists of top summer science programs.  Boston area day and residential programs are located at Bentley University/Gann, Dana Hall Prep School, and Longwood Medical/Simmons College locations.
LEXINGTON
Lexington: Epiphany Story Lab
35 Bedford St. #3, Lexington, 0242
New production company and student Hollywood Boot Camp. Our two-week Hollywood Boot Camp is the only summer film program where students learn from active Hollywood producers out of a functioning production office. Students will learn how to make their own film and also actively participate in the development, production, and marketing of major motion pictures.
2017: Session 1: June 19 – June 30 Session 2: July 17 – July 28 Session 3: July 31 – August 11
MILTON
Explore Japan Program
Pierce Middle School, Milton (boys) July 21 – August 7, 2016
Milton High School (girls) July 24 – August 9, 2016
Bring Japan home this summer! During Explore Japan, local families host visiting Japanese students while their children attend daily Japanese culture workshops and go on exciting Boston-area field trips. For families who host a Japanese visitor during the program one child can attend Explore Japan for FREE! That is a two-and-a-half-week program, 9AM – 4PM, Mon – Fri, including admission and supervision on afternoon field trips – for free. The Explore Japan Program welcomes students ages 8-18 from all Eastern MA communities.
MEDFIELD
Montrose School Summer Program
29 North Street, Medfield, MA 02052
508.359.2423
Montrose will run summer courses for 3 weeks: July 10 – July 28, 2017.
With more than 20 courses, the 2017 Summer Program includes academic, special-interest and athletic courses for girls entering grades 3-12.  Participants will build mastery, gain momentum, and make memories that will last for years to come.  With low student to teacher ratios, our programs provide the personal attention needed to master academic concepts, perfect a craft or skill, and form meaningful friendships.
NATICK
The Center for the Arts in Natick (TCAN)
14 Summer St., Natick, MA 01760
508-647-0097
Pocketful of Tales
Calling all performers! If your child loves to sing, dance, act, and tell stories then THIS is the place for them!
Pocket Full of Tales Theater Company presents  boutique-style theatre workshops for kids of all experience levels. Workshops allow kids to explore, experiment, and engage in the performing arts through stories inspired by popular classic adapted specifically for young performers by a team of international composers and an in-house playwright/director. Ages 5 – 11.
T. Higgins Studio
18 Reynolds Ave., Natick, MA  01760
508-652-0713
Summer art workshops for grades 3 – 12, 9am – 12:00. Programs include:  Summer Art Workshop and Stained Glass Workshop.
Walnut Hill School for the Arts
12 Highland Street, Natick, MA 01760
508.653.4312
Each summer, Walnut Hill School for the Arts welcomes hundreds of talented students from across the country and around the world to our Natick, Massachusetts, campus for immersive programs in dance, theater, and visual art. Our programs are specially designed to provide students ages 10–17 with a rich, satisfying summer arts experience that allows them to develop their skills and work with expert faculty and peers who share their exceptional abilities and love for the arts. The perfect blend of serious study and summer fun, Walnut Hill's programs offer intensive training within a supportive, creative environment.
NEEDHAM
Plugged In Music That Matters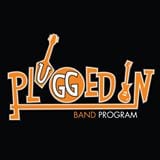 40 Freeman Place
Needham, MA  02492
781-956-4218
[email protected]
Music that Matters day camp is for kids ages 10-19 and includes band class, songwriting, recording a song for a CD, creating music video, workshops, offsite events, and performance opportunities. Each 2-week camp session ends with a benefit concert that raises money for a charitable organization chosen by the students.
Dates:
Session I:  July 10 – July 21
Session II:  July 24 – August 4
Plugged In is a unique, inclusive nonprofit youth rock band program in Needham where young musicians of all levels and needs are welcome.  The program teaches kids how to use music to create positive change in the world. In a loving and non-competitive atmosphere, all differences are transcended through a shared passion for music, the teamwork involved with using music to help others and an atmosphere of compassion and fun.
In addition to weekly ensemble band classes, private lessons, summer day camp, songwriting workshops and community performances, five times a year Plugged In students perform in benefit concerts that raise money for causes and organizations chosen by the students themselves. To register or for more information, please visit www.pluggedinband.org
NEWTON
Empow Studios
617-395-7527
Locations in Boston's Back Bay, Belmont, Brookline, Cape Cod, Lexington, Newton-Needham, and Westford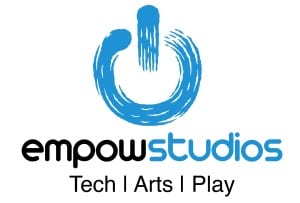 Empow Studios brings technology, arts, and play together to help young learners discover and build on their creative talents using Video Game Design, Robotics, Animation, 3D Modeling & Printing, Music Production, and other exciting projects. We teach the nuts & bolts behind these subjects, and campers use their imagination to make their project come alive.
Our camps are tailored to all skill levels, and we offer challenges that teach key concepts in programming, design, electrical engineering, and architecture, all while using teamwork and social skills. It's the perfect blend of fun, learning, and creativity.
SHARON
A traditional day camp that includes sports, art, swimming, and nature study.  The camp is in a picture-perfect setting on a 350-acre lake, surrounded by 100-foot pine trees.
Approximately $1,680 for 3 weeks.
SOUTHBOROUGH
48 Main St., Southborough, MA  01772 Dynamic, hands-on programs for children entering Pre-Kindergarten through ninth grade.The camp offers day and overnight programs.
Day camps run about $500 per week.
Overnight camp is $5,250 for a 4-week session.
WAYLAND
Piccadilly Players' Summer Theater Program
St. Zepherin Church
99 Main St.  Wayland, MA
Grades K – 8
Drama Camp
$200 per week
Picadilly Players runs three two-week long sessions for children in grades K–8. The program meets weekdays from 1–4 p.m. During each session, children will rehearse and perform a complete musical production. This summer, Aladdin, The Little Mermaid, and Mulan are on the schedule.
WESTON
Brave Arts Theatre Workshop
Regis College,235 Wellesley St., Weston 02493
Brave Arts strives to build confidence in children through growth as performers on stage and as people behind the scenes. Campers may board on the campus of Regis College or attend as day campers.
Boarding Session I, 7/20 – 7/25, $1,325/week
Boarding Session II, 7/27 – 8/1, $1,325/week
Day Session I, 7/15 – 7/18, 9am – 3pm, $550/week
Day Session II, 7/21 – 7/25, 9am – 3pm, $550/week
Day Session III, 7/28 – 8/1, 9am, – 3pm $550/week
The Cambridge School of Weston, Summer Arts
45 Georgian Rd, Weston, MA 02493
781-642-8617
Summer Arts at The Cambridge School of Weston is a multi-arts camp where students ages 6 – 15 explore their creativity, express their individuality, and take artistic risks. Summer Arts offers classes in art, dance, drama, media, music, sports, writing, swimming, photography and textiles.
Session I, 6/28/15 – 7/17/15, $2,000
Session II, 7/20/15 – 8/7/15, $2,000
Tuition includes daily hot lunch
Mazemakers
10 Farm Rd, Weston, MA 02493
781-314-9230
Mazemakers is a small, dynamic learning community of young people entering grades two through eight that emphasizes choice, challenge and community. Participants choose their own courses and projects such as computer game design, art, digital photography and science, challenging themselves and each other in cooperative problem solving.
Session 1, 6/22/15 – 7/17/15, $2,700
Session 2, 7/20/15 – 8/14/15, $2,700
Meadowbrook Day Camp
10 Farm Rd, Weston, MA 02493
781-647-0546
Campers learn how to swim, challenge themselves on the high ropes course, and explore the arts. Every child has the chance to shine whether it is on the tennis court, at the archery range, in ceramics, or letting his/her imagination soar in Drama. The focus is always on the camper with the goal of fostering teamwork, cooperation, integrity, leadership skills, a sense of fair play, and a respect for self and others.
$1405 for a two-week session, 2018
Rivers School, Summer Academic Courses

333 Winters St., Weston 02493
781-235-9300
The Rivers School in Weston offers on-site and online summer courses which are open to all students regardless of where they live or attend school.  All classes are limited to enrollment between 10 and 12 students.
For high school-aged students, courses include Topics in Economics, Big History, The Art of Writing, Computer Programming, and more. For middle school students courses include Robot Mysteries:  Problem-Solving for the 21st Century, Growing and Giving: a Service Learning Program, Ceramics and 2D/3D Art, Writing Workshop, and more.
The Rivers Day Camp Program
333 Winters St., Weston 02493
339-686-2293
Camp experience offering a wide range of age appropriate activities, a safe environment, and a structured daily schedule. Children are placed in co-ed groups according to age with a 1:3 counselor to camper ratio of experienced and nurturing counselors.
Ages 3 1/2 – 7th grade.
Activities may include:
• Archery • Arts & Crafts • Basketball • Batball • Canoeing • Capture the Flag • Cooperative Games • Dance •
• Fishing • Flag Football • Gaga Ball • Gym Ball • Karate • Kayaking • Kickball • Legos • Music •
• Newcomb • Pillo-Polo • Paddle Boarding • Sailing • Soccer • Softball • Swimming (Red
Cross-Certified) • Tennis (Elective) • Volleyball • Whiffleball • Wood Shop •
MAINE
Coastal Studies for Girls
308 Wolfe's Neck Rd, Freeport, ME 04032
207-865-9700
Overnight camp with various programs for rising 6th, 7th, and 8th grade girls. Camp days are filled with adventures in the mud flats and along the rocky intertidal zone in our backyard, day hikes in nearby state parks, and visits to several of the marine science facilities that pepper the Maine coast.
Coastal Connection (July 11-15/Rising 6th and 7th grade girls): $750; Coastal Connection (July 18-22/Rising 6th and 7th grade girls): $750; Expanding Coastal Connection and Leadership (July 25-29/Rising 7th and 8th grade girls): $750
Listing updated 2/2016, DB
35 Winona Road
Bridgton, Maine 04009 USA
(207) 647-3721
[email protected]

Winona is a summer camp that offers boys the opportunity to partake in numerous activities such as swimming, canoeing and sailing as well as archery, horseback riding and the Junior Maine Guide program. Along with enjoying the lakes and mountains of western Maine on canoe or hiking trips, Winona is a boys camp that has several athletic facilities on site for soccer, baseball, basketball, lacrosse, and volleyball.
NEW HAMPSHIRE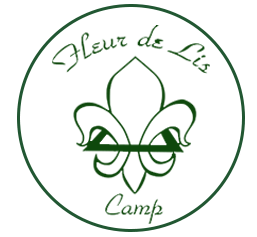 Fleur de Lis Sleepaway Camp for girls
At Fleur de Lis Camp, girls ages 8-15 move through their camp days smiling, laughing, learning, and sharing. Whether it's learning to serve a tennis ball, practicing lines for a play, swimming, or playing Capture the Flag, it's about gaining confidence and independence. Fleur de Lis is committed to fostering leadership skills, citizenship, and self-confidence while helping each girl reach her full potential. Our community is intentionally "age-blind"; we believe that each girl regardless of her age can help and learn from fellow campers during activities, eating together in the dining hall, and living with peers.