Our picks for things every Wellesleyite should experience and that visitors to Wellesley should check out depending upon what time of year they're in town.
Note that due to the COVID-19 pandemic, activities on college campuses are restricted to those communities, and other events that involve crowds have largely been scrapped for now or virtualized.
Wellesley College. Frequently cited as one of the country's most beautiful college campuses, this women's college established in 1870 has much to offer to residents and visitors. First, there's wandering around the campus itself, with its gothic and contemporary buildings, plus well-kept gardens and landscaping. A 2-plus mile walk around Lake Waban (both on Wellesley College property and not) offers dramatic views of the school's Galen Stone Tower, Hunnewell topiary and the lake itself. The school offers public access to its Davis Museum & Cultural Center, which includes ancient to modern art as well as lectures and shows. The college's greenhouses have provided a toasty plant-filled oasis on cold and rainy days, but the school has demolished them as part of a Global Flora project that will morph its plant displays and labs into new facilities in coming years. Several theatre outfits at the college put on productions for audiences of all ages.
Babson College. The campus features Georgian and other architecture, plus some quirky twists, including the giant Babson Globe, described by the school as "a freestanding globe measuring 28 feet in diameter and weighing 25 tons." It is the centerpiece of Kerry Murphy Healey Park, a campus park located along the main drag of the campus. You seriously can't miss it. The park debuted in Spring 2019 in celebration of the school's 100th birthday. The campus is also home to a tree spawned from the famous Isaac Newton tree. The Commonwealth Shakespeare Company is in residence at the Sorenson Center for the Arts, which also hosts movies and various live performances (see BabsonARTS for more info). A skating rink  offers public skating and is home to the Babson Beavers hockey teams, which frugal Wellesley parents trick their kids into believing are the Boston Bruins.
Wellesley's Wonderful Weekend. Scheduled for a weekend in May each year, the activities include a pancake breakfast, a military decampment re-enactment, musical performances and a parade featuring the local schools, antique cars, local politicians, army tanks and more. It's topped off with a spectacular fireworks display at Hunnewell Field.
Boston Marathon. Each Patriot's Day in April runners traverse the course from Hopkinton to Boston, hitting Wellesley smack dab in the middle. More than three miles of the course wind through Wellesley, including the infamous scream tunnel fueled by Wellesley College students. (As far as sports events in town, not to be overlooked is the annual Wellesley-Needham high school football game that takes place each Thanksgiving morning. It's the oldest  football rivalry between public schools. From what we've seen, the real action starts around halftime, when returning high school grads make their way over to the game, which alternates between being played in Wellesley and Needham.)
Dining.  Wellesley has plenty of fine restaurants to choose from specializing in everything from Turkish to Thai food. Among the newest is Rice Burg, located in Wellesley Square. The Asian-focused healthy fast-food spot serves rice burgers and bowls.
Summer concerts. The town and local businesses foot the bill for a series of summertime concerts on green at Town Hall. They take place on Wednesdays from 7:00 – 8:30 p.m., bringing together young and old neighbors.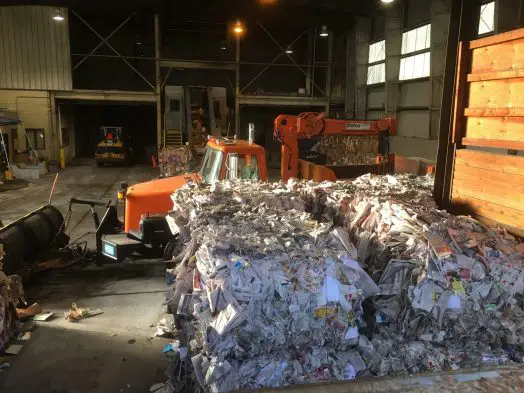 The dump. More formally known as the Recycling and Disposal Facility, since it is after all a model center for making the most of residents' refuse. Many a home in Wellesley is furnished with items plucked from the give and take section manned by volunteers and popular among residents, including antiques dealers. You do need to be a Wellesley resident to visit, or at least go with one.
History. Wellesley's Historical Society is the formal center of history in town, providing a rotating selection of displays honoring Wellesley's most noteworthy citizens and happenings. But there are also ample opportunities to spy historical spots on your own in town, from the estates in the Cliff Road area, to the homes of notable Wellesley residents of the past such as poet Sylvia Plath and America the Beautiful writer Katharine Lee Bates, to markers commemorating historical events, including George Washington's visit to town (seen here). For more historical sight-seeing suggestions, check out this map from WellesleyWeston Magazine.
Shopping. Wellesley has a mix of one-of-a-kind stores as well as chains, spread from Linden Square to Wellesley Square to Church Square and the Fells and Hills areas. Most of the areas are quite walkable and offer benches and places to grab a snack if you're really on an epic shopping adventure. Clothing, toys, food and jewelry can all be had.
Walking/hiking trails. Woven into the town's neighborhoods and streets are 25-plus miles of wooded trails, including Centennial Reservation, which offers access to Maugus Hill, one of the highest points in town. Boulder Brook Reservation can make you forget you're in the burbs with its rocky outcroppings and great views (shown above). Other trails, like the Brook Path and Crosstown offer nice alternatives to taking the usual path along roads like Rte. 16. More from the Wellesley Trails Committee.
---