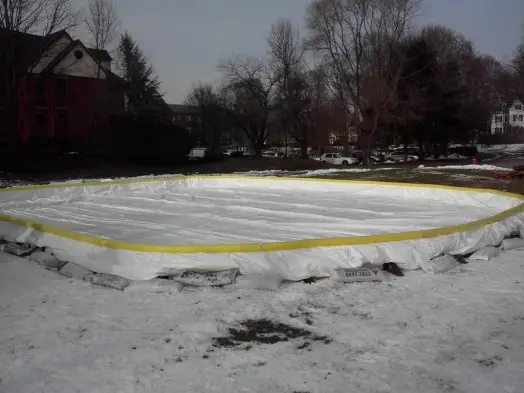 Wellesley's outdoor ice skating rinks at Phillips Park have been a real hit so far (though note the rinks are being closed Wednesday due to the warm weather).
The rinks have averaged 30 skaters every weekend hour from 10am-4:30pm and over 20 skaters from 3:30-5:00 during the week.  The observed high was 43 skaters on Saturday afternoon around 2pm and similar numbers on Sunday around noon.
The rinks, one for tots and two for bigger skaters, are located between Seaward and Maugus, off of Washington Street in Wellesley Hills.