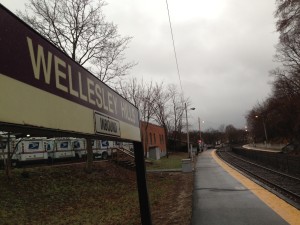 State Rep. Alice Hanlon Peisch (D-Wellesley) and 13 House colleagues have demanded that the MBTA and commuter rail operator Keolis improve service along the Framingham/Worcester line that serves Wellesley.
The legislators are requesting that the outfits get locomotives back in action as soon as possible and provide shuttle buses to replace canceled trains and alleviate crowding.  The lawmakers are also seeking improved communications to riders "as many constituents have commented on the almost comical nature of the multitude of unhelpful or inaccurate alerts that they receive from the MBTA while waiting for trains."
The Boston Globe Magazine has a timely piece written by a friend of The Swellesley Report about possible fixes for the public transportation system.